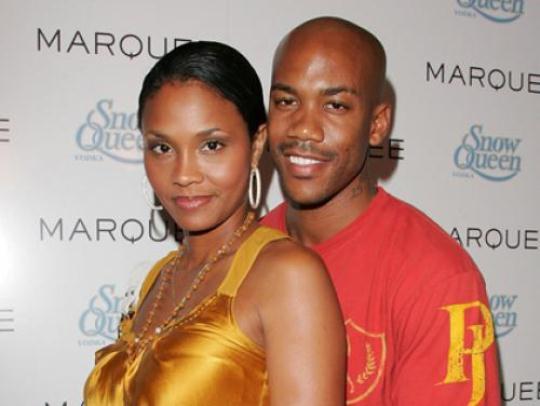 Stephon Marbury stays losing on and off the court. Susie is going to have a lot to talk about during the upcoming season of Basketball wives.
According to TMZ:
Former NBA and soon-to-be reality star Stephon Marbury had an affair with his personal chef and paid her nearly A MILLION BUCKS to keep a lid on it.

Marbury — who along with wife Latasha will appear next season on the [Basketball Wives] show — hooked up with the family's chef, Thurayyah Mitchell, five times during her employment … this according to court docs obtained by the NY Post.

When Marbury let her go in 2006, she screamed se*ual harassment, but Marbury (who felt he did nothing wrong) offered her $900,000 anyway to keep her trap shut. Marbury played for the Knicks at the time…

…Marbury shelled out nearly $600,000 to Mitchel but stopped making payments in 2010. Mitchell took Marbury before an arbitrator for the balance … and the arbitrator ruled Marbury made Mitchell "believe that 'keeping him happy' was a requirement of keeping her job."

The arbitrator awarded Mitchell $330,000, saying Mitchell could have sued Marbury for more money or sold her story….