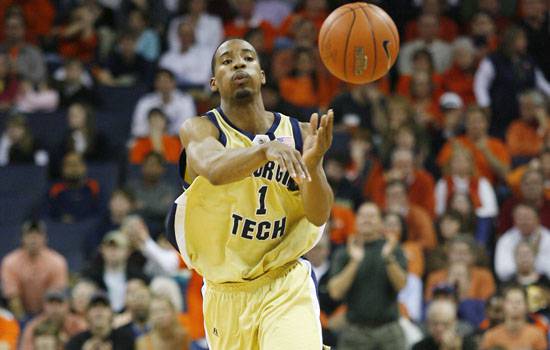 The lawyer for former Georgia Tech basketball star Javaris Crittenton said his client has agreed to surrender to local authorities who've charged him in the shooting death of a 22-year-old mother of four.
Crittenton will be on a red-eye flight from Los Angeles to Atlanta and should arrive in his hometown "very early [Tuesday] morning," said attorney Brian Steel, retained by family members earlier Monday.
"Mr. Crittenton wants to clear his name," Steel told the AJC. "He's innocent of the charges."
The FBI 's Atlanta office on Monday obtained a federal arrest warrant for Crittenton, charged with unlawful flight to avoid prosecution. He's wanted in Atlanta for the Aug. 19 shooting of 22-year-old Julian Jones, hit by bullets apparently intended for someone known by the mother of four, APD Maj. Keith Meadows said.