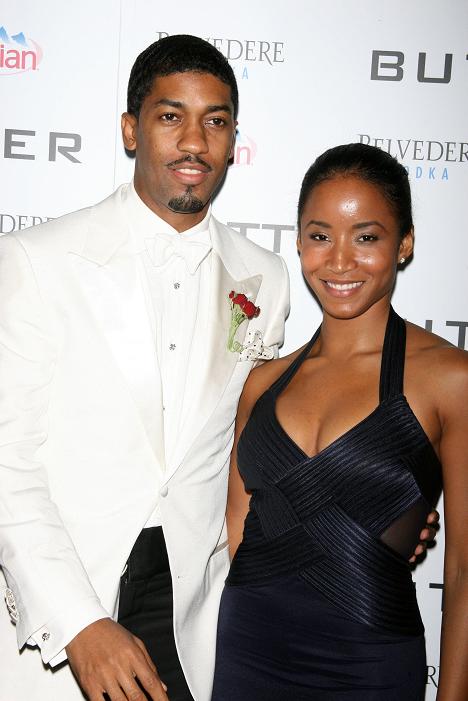 Bentley the umbrella holding butler turned singer is set to wed actress Faune Chambers (who co-starred with Brad Pitt in The Curious Case of Benjamin bu**on), the 36-year-old told Us Weekly Wednesday.
Fonzie — who has been setting off gaydar all over America for years — popped the question with a 3–carat asscher-cut diamond from NYC's Ozuro Fine Jewelry during a proposal in the couple's hometown of Atlanta last Christmas.
"I tricked her! She thought it would happen on Christmas but I did it right before New Year's," an "excited" Bentley tells Us. "She said yes and I was so excited. Afterward, she kept wanting to call and tell her mother and I told her not to – because then we walked into a restaurant where my parents and her parents were waiting. We all had lunch and then I walked them all back to show them where I proposed. The wedding is pretty soon!"
Faune, 33, also plays the lead in the music video for new single "Greener," featured on his new EP Cool Outrageous Fingerprint.