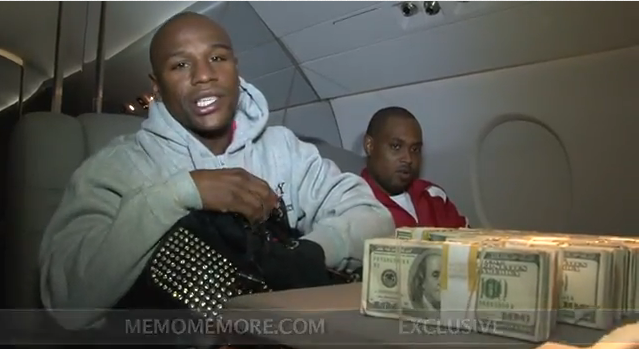 Floyd "Money" Mayweather has a lot of money, we already knew that even if he wasn't flaunting it. He reportedly received $50 million for fighting Robert Guerrero in May, he made $40 million for his 2012 match against Miguel Cotto, and his deal with Showtime has been called the "richest individual athlete deal in all of sports." He's on the next level after being rich.
Floyd is watching me watch [his bank slip] as my eyes attempt to focus on the balance. I look at the numbers spread out across the thermal paper…. I look up to see Floyd smiling. He begins to laugh…. I look down one more time to make sure I got it right. And yes, it's right there, 11 numbers long.

There is more than $123 million in Floyd Mayweather Jr.'s bank account.

He nods, folds the slip and says, "One account, baby."
Floyd Mayweather is currently sitting on a bank account worth millions more than what the FDIC insures.
Via The Big Lead