Drake is making it his job to knock down every vixen who is as se*y as Cocaine Lorraine VIA Instagram.
Apparently, the Nothing Was the Same rapper recently tried to send a direct/private message to aspiring model Cocaine Lorraine on the popular social networking site. Instead, Drizzy posted this "shout-out" for all of his fans to see: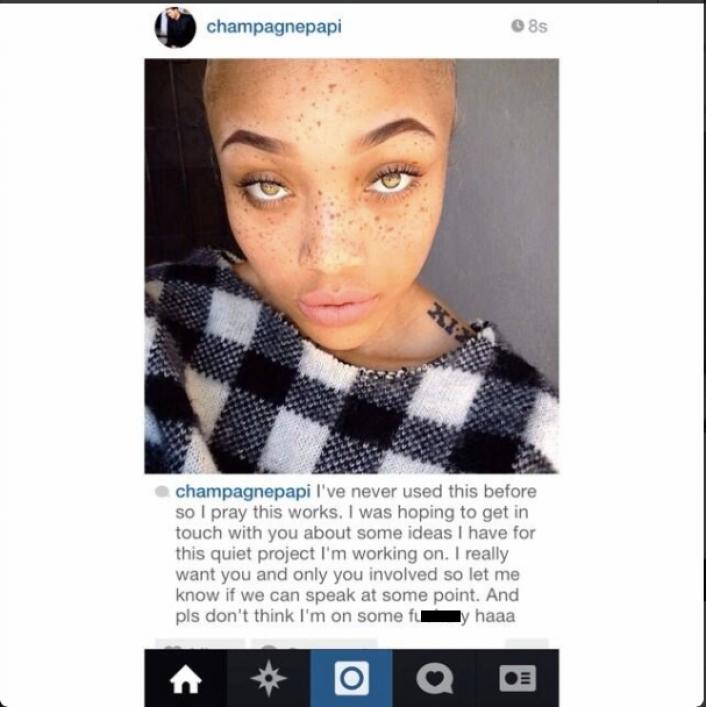 Drake wants Lorraine to work on a "quiet project" with him… well, it's not very quite anymore!
Maybe the Young Money superstar wants the stunning beauty to star in one of his se*y music videos?