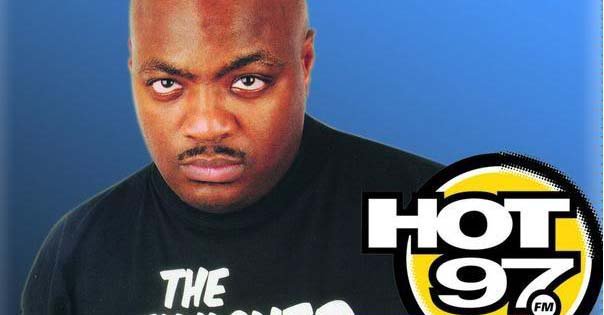 The legendary DJ MR. Cee resigned from Hot 97 according to the news this afternoon, shortly after the Internet caught on fire when a drag queen named Bimbo Winehouse accused the Hip-Hop veteran of soliciting his services. 
"It's not a joke, today is my last day on Hot 97. I'm doing what I feel is right for the betterment of the station," said Mister Cee during his afternoon mixshow.
DJ Mister Cee went on to say that he was "thinking about this day a long time" and didn't want to be pushed out or fired. According to Cee, the station is allowing him to leave on his own terms instead of firing him outright.
The Brooklyn native is credited with helping to discover the Notorious BIG and was part of the Hot 97 family since 1993.
Footage of him in action…

Mister Cee added, "Ain't nobody perfect man. I have made my mistakes. But when it effect people that you came up with, you don't want to put them through it anymore. I'm just going to move on, man."
Back in May, the radio personality appeared in a PSA for the AIDS Healthcare Foundation where he admitted to "an addiction."
Hot 97 VP of Programming Ebro Darden accepted Cee's resignation, tweeting, "This goes against everything I believe in..I must support his wishes. #familyfirst." However, rumors are floating that Cee was indeed fired, but allowed to complete his last show.
Hot 97 released the following official statement regarding Cee's departure:
"Due to some personal circu*stances that have become public, after 20 years of service, Mr Cee has chosen to resign. We feel that this is in the best interest of both HOT 97 and Cee's personal well-being. While we do not endorse the alleged activities, he is clearly facing a personal dilemma that is for him and only him to comment on. We are saddened by his departure; his contributions here at HOT 97 were great and we know him as a friend, a caring individual and significant hip hop advocate. We wish Mr Cee the best and will always consider him a family member of HOT 97.

Moments ago, he officially signed off, on the air and will finish out his last show today on September 11, 2013, an already sad day for New York City."

– Alexandra Cameron, SVP/General Manager of HOT97