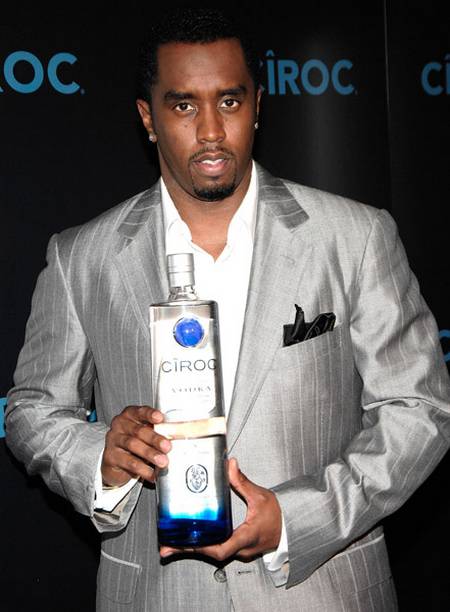 Ciroc has Diddy. Now Belvedere has Usher.
The R&B star will be the face of the vodka brand's new social-cause campaign that will donate half of all profits from a new special-edition bottle to fight HIV/AIDS in Africa.
Belvedere is launching the campaign as it seeks to gain ground on Ciroc in the super-premium-vodka category, one of the fastest-growing spirits segments. Ciroc sales have skyrocketed since parent Diageo in 2007 began partnering with hip-hop mogul Sean "Diddy" Combs, whose role is so big he's considered more of a brand manager than spokesman.
Don't look for Usher to duplicate that.
"I don't want to tie the marketing of Belvedere through one individual because I don't think it's the way brands are built in the long term," said Charles Gibb, president of Belvedere and Millennium Imports, making a subtle dig at his competi*or. "I believe we need to be talking to a diverse group of people."
Diddy, by contrast, is Ciroc, appearing in multiple ads that are more about image than the fine French grapes Ciroc is made from that the brand used to tout. It's hard to argue with the results, as Ciroc last year surpassed Belvedere as the second-best-selling vodka in the super-premium category.
For the year ended Jan. 23, Ciroc sales jumped 71% to $8.8 million, while Belvedere sales increased 7.8% to $7.8 million, according to SymphonyIRI, which excludes Walmart and club and liquor-store sales. Categorywide, sales revenue for super-premium vodka jumped nearly 14% in 2010, according to the Distilled Spirits Council.
Belvedere, owned by luxury conglomerate LVMH, shifted its creative-advertising account about a year ago to Omnicom Group's Arnell Group from WPP's Berlin Cameron United, which was behind the "Luxury Reborn" campaign that sought to cast Belvedere drinkers as edgy upstarts. Belvedere and Arnell have shelved that effort in favor of the new "Trust Your Instincts" tag line that seeks to broaden the brand's message to focus more on quality.
"We wanted to make sure people understood and got home those values that make Belvedere different,"
Gibb said. The vodka, imported from Poland and made from Dankowsie Gold Rye, is distilled only four times–fewer than Ciroc's five–which Gibb said preserves more flavor.
At the same time, Belvedere is launching a bloo**-mary vodka, made by combining batches that are bathed separately in seven ingredients, including tomato, horseradish, black pepper and lemon. The idea is to create a spicy vodka that only requires the addition of tomato juice for a bloo**. Belvedere plans to promote the version at celebrity brunches and the face of the campaign will be Chelsea Handler, host of E!s Chelsea Lately, who switched her allegiance to Belvedere from Grey Goose about a year ago
Newest message board posts:
LMAO IDump4U.com They dump your spouse then post it on youtube