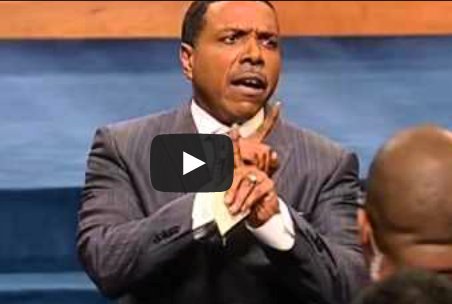 Creflo Dollar recently slammed critics of his mission to raise money for a new Gulfstream G650 jet.
"The enemy is trying to discredit me," Dollar told the congregation of World Changers Church International in south Fulton County on Apr. 19. "(But) I can dream as long as I want to. I can believe God as long as I want to. If I want to believe God for a $65 million plane, you cannot stop me from dreaming."
"Don't dream about what you can have. Dream about what the devil says you can't have," Dollar added.
Earlier this year, Creflo Dollar Ministries began soliciting donations for the jet. A web page for the fundraiser was quickly taken offline in the wake of social media backlash.
In his most recent sermon, Dollar said attempts to prevent him from acquiring funds for a new plane were proof "the enemy … is trying to stop the preaching of Jesus."
"You cannot stop and you cannot curse what God has blessed," Dollar said.
The original fundraising site said the plane was necessary for Dollar to bring his mission to the entire world. He received a check for the $65 million dollars for the plane.