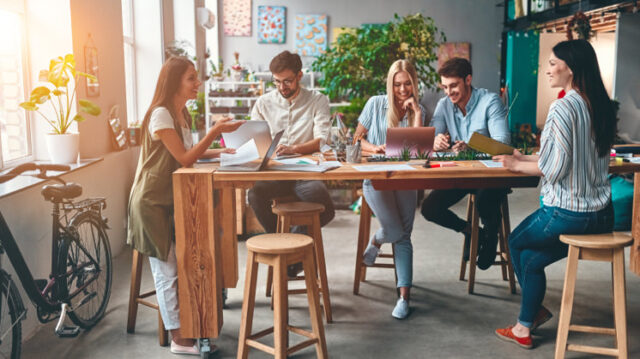 If you're a young student or professional moving to Hyderabad for the first time, you've got a lot of exciting and interesting opportunities awaiting you. From biryani to business infrastructure, IT parks to Ibraham Bagh, the city of Nizams is one where old and new collide to give you the best of both worlds. Which means you should follow the same too. Instead of opting for an age-old hostel or PG, you should turn to the latest new option in the accommodation market – coliving.
Coliving is a combination of old-school shared residence facilities like hostels but upgraded with modern technology and amenities to give you the best of community and privacy. And that's what makes it ideal for young people all over the world. In India too, this concept is gaining popularity quite quickly, with coliving spaces in Hyderabad, Bangalore and other big cities gaining ground. Here are some of the major reasons for coliving to be a huge hit with millennials in the city.
Affordability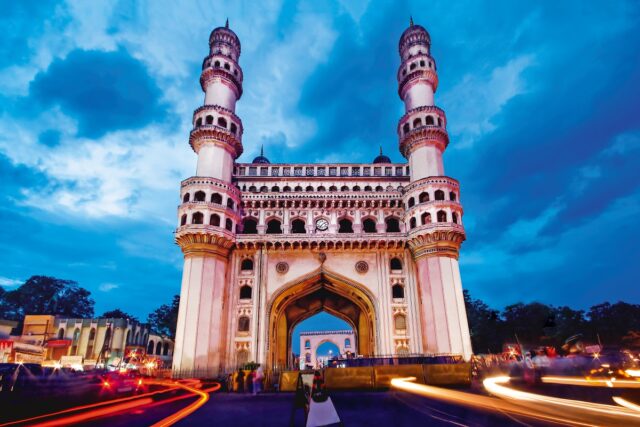 If there's one thing that millennials want it's to minimise expenses on accommodation without compromising their quality of life. Everyone wants the privacy and comfort of living in a flat, but it can get way too expensive for most people. That's where coliving comes in. Coliving allows you the privacy of your own space as well as the affordability that comes from sharing with others. You'll have your own room as well as common areas and the rents and utilities will be split between the residents, making it a whole lot cheaper than living on your own. Talk about a good deal.
A community feeling
One of the things that plagues our generation is loneliness. And it's true, moving to a new city can be a lonely experience. You're leaving behind the world of everything familiar and having to adjust to a whole different culture and community. Well, coliving makes that a lot easier. Your co-residents often become a surrogate family and add a sense of community to your life in a new city. All you need to do is step out of your room and you'll have people to hang out with, talk and discuss problems at any time of the day or night. And as you start doing chores together and organising fun events like movie nights, you'll find you always have something to bond with your co-residents over, bringing you closer together.
Flexibility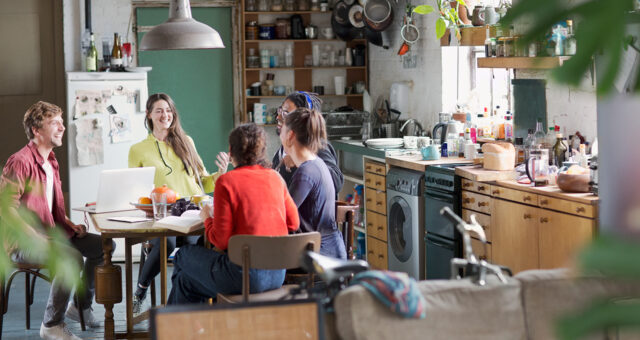 Nowadays, life for young people in India is a life on the move. You move to a new city for college, then head somewhere different for work, and don't think twice about relocating for a better job opportunity or change in direction. And coliving caters to that on-the-go mindset. Unlike an apartment lease or a hostel agreement, coliving leases tend to be of shorter and more flexible durations, allowing you to make arrangements that suit your needs without having to worry about huge cancellation charges or wasted rent. Not only that, since most coliving spaces are run by managed accommodation providers, they have a network of residences across the country. Which means that no matter which city you move to, you can be assured of the same quality and comfort in your housing. So moving to a new city will always be easy and hassle free.
Safe and secure
For women especially, safety is a huge concern during relocation. And with the pandemic, personal security has become very important for everyone. And coliving spaces are cognisant of that. Unlike traditional hostels which come with basic security and are unable to cater to Covid protocol, coliving service providers like Stanza Living have not dropped the ball when it comes to residents' safety. Their residences come with 24×7 CCTV surveillance and biometric entry systems. And to ensure maximum safety from the pandemic, they've also introduced thermal monitoring of all staff and guests, as well as routine sanitisation of the premises and contactless meal services. All of these factors make coliving a far safer housing option than any other alternative.
Luxury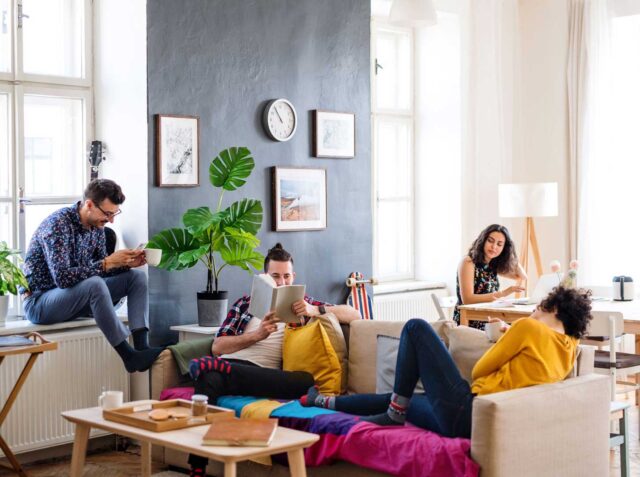 Let's be honest. If you're in your twenties and studying in a top college or working in a great job, you don't exactly want to live in a PG. Because PGs might be affordable, but they can't provide you the quality of life and the lifestyle that you want or need. But coliving spaces are modern solutions and they know that budgets should not limit lifestyles. That's why they provide a range of luxurious amenities that are included in the monthly rent so that you can live it up in style. Everything from in-house gyms to gaming areas to community events can be found in coliving spaces.
Convenience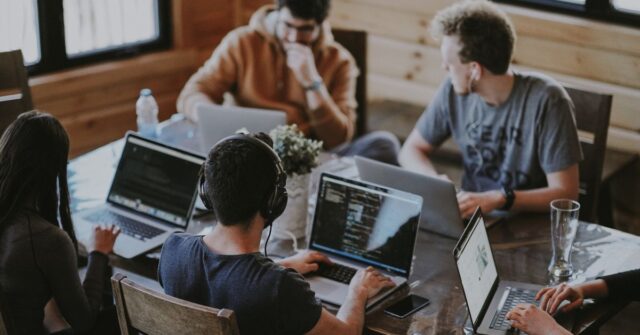 Unless you're Marie Kondo, it's really unlikely that tidying up is your favourite thing to do. When you get home after a long day at work or studying in one of the best engineering colleges in Hyderabad, the last thing you want to think about is household chores. And in a coliving space, you don't have to. Because the beauty of these spaces is that they take care of all the household management for you. Your monthly rent will probably be inclusive of a bunch of amenities and services like laundry, housekeeping, internet as well as your utility bills. So, you don't have to spend extra time or money on taking care of these matters. This will make it a whole lot easier for you to adjust to your new city and spend your energy on things that you really enjoy doing instead.
Young people have always been on the lookout for affordable housing. But coliving takes that concept and transforms it into something special. It allows you to enjoy privacy and community, the best of luxuries, safety and flexibility at the most affordable rates included in a single monthly bill. And it'll allow you to explore a new avenue, meet new people from different parts of the world and learn and grow. It's safe, it's inexpensive, and it's convenient. So, if you're moving to Hyderabad, why not give coliving a try?