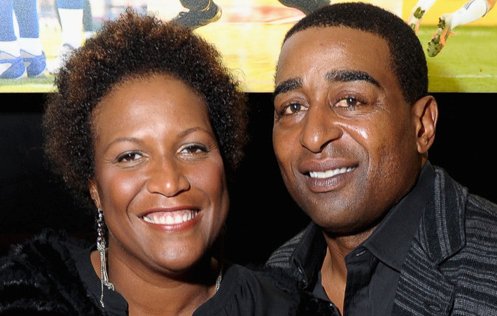 Cris Carter's wife says she was HEADBUTTED by another woman at a tennis match in Boca Raton that got violent over a line call.
The NFL Hall of Famer's wife, Melanie Carter, was playing in a doubles match at the Seasons of Boca Raton community center when one of the women on the other team asked for a line judge to clear up a disputed call.
According to a police report, Carter didn't agree with the judge's call and she and the other player approached each other and started arguing.
Carter told cops the other woman dared her to "hit me" but then headbutted Melanie before she could do anything. Melanie claims the two began to fight and wound up on the ground.
The other woman denies the headbutt and says Carter threw the first punch. No arrests have been made.Attempts to reach Carter were unsuccessful according to TMZ.