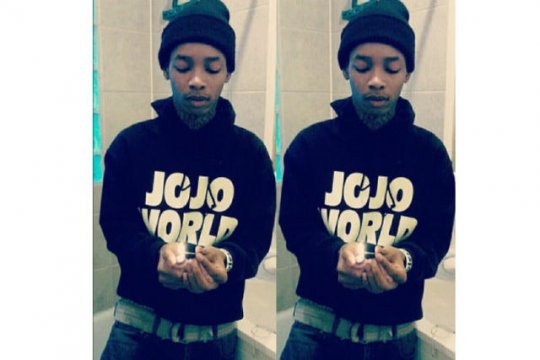 WEST ENGLEWOOD — A teen who was friends with slain Englewood rapper Joseph "Lil Jojo" Coleman was shot dead Tuesday while wearing a hooded sweatshirt honoring the deceased vocalist, his family said Wednesday.
Joshua Davis, 18, of the 7200 block of South Bell Avenue, was shot multiple times after getting into a fight with several men, police News Affairs Officer Jose Estrada said.
No one was in custody as of Wednesday morning, police said.
Reportedly JoJo had beef with rival Chicago rapper Chief Keef, who later posted on Twitter after his death:
Its Sad Cuz Dat ni**** Jojo Wanted To Be Jus Like Us #LMAO
Davis' sister, Selina Davis, said the victim was exiting the bus when he was shot dead.
"He was killed because he was wearing a hoodie and getting off the bus," said the victim's sister Selina Davis, 24. "He was a great boy. He was only a baby."

Johnathan Moody, cousin of Davis, said he and other friends had warned Davis about wearing the "JoJo" sweatshirt around the neighborhood.

"We would tell him, 'That ain't good to wear that hoodie.' But that was his best friend," Moody said.
Read the whole story here.