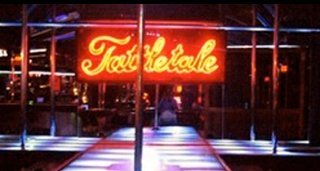 After Atlanta's Onyx strip club settled a 2009 lawsuit for $1.55 million, paying each of 73 then-current and former dancers roughly $21,233, dancers across the city have been coming out the wood works filing lawsuits.
Tattletale Lounge and its owners were sued Monday in federal court by three exotic dancers who allege that the organization "required their employees to pay for the privilege of working," according to the lawsuit.
Nicole Rawley, Amanda Farnsworth and Heather Whitlow are former Tattletale dancers who each have worked at least five years there, according to the suit.
The three are seeking to include the roughly 250 dancers who have worked for Tattletale in the past three years in a class action, according to the complaint.
The lawsuit claims that Tattle Tail, Inc., the corporation that holds Tattletale Lounge, CEO and CFO Denis G. Kaufman, and secretary Carleen J. Barnes, required the dancers to pay "kick-backs" and violated the federal Fair Labor Standards Act.

"Defendants have maintained a pattern and practice of not paying employees wages, not paying for overtime wages, failing to provide proper time for required lunch and rest breaks and otherwise failing to provide statutorily mandated wages and compensation," according to the complaint. "These violations were, and are, so egregious that Defendants go so far as to require each and every similarly situated employee to pay out of pocket costs prior to receiving any compensation."
Neither Kaufman nor Barnes could be reached Tuesday for comment. Two adult night clubs were sued late last year for similar allegations. It is only a matter of time before every strip club gets hit with this similar lawsuit, a lot of them won't be a survive like Onyx was able to.