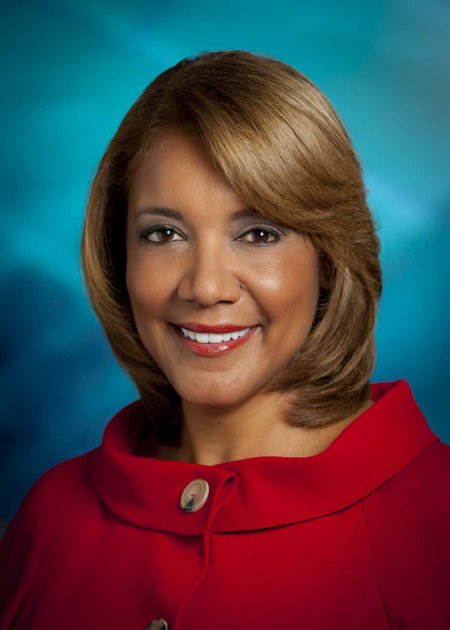 Amanda Davis was driving northbound in a southbound lane downtown at 12:30am this morning and hit another car with major damage to both vehicles. The police smelled alcohol on her breath and took her to jail.
Amanda Davis is the Emmy award winning co-anchor for the top-rated FOX 5 News at 6 p.m and 10 p.m. Amanda came to FOX 5 Atlanta in 1986 from WSB-TV, where she was an anchor and reporter.
Her broadcasting career began in Charlotte, North Carolina, with the former NBC affiliate, WRET-TV. During her four years there, she became the main anchor and hosted a weekly magazine show. From Charlotte, Amanda moved on to the nation's capitol where she worked as the Washington Correspondent for the Satellite News Channel.
But her true labor of love is her work to find permanent homes for Georgia's foster children. She began the project in 1997 with a series of stories called A Place to Call Home. The Freddie Mac Foundation then approached FOX 5 with the idea of presenting weekly profiles of children available for adoption and Wednesday's Child was launched in November 2000. In its first year, 32 children were placed in loving homes. Her work with Wednesday's Child is still going strong and Amanda has been honored for her dedication by the Atlanta Association of Black Journalists and with the Kenan's Kids Foundation Media Award.
A Magna cu* Laude graduate of Clark College in Atlanta, Amanda has been recognized twice by her alma mater with its Distinguished Alumni Award and Community Service Award. Amanda has raised her daughter here and is proud to call Atlanta home.