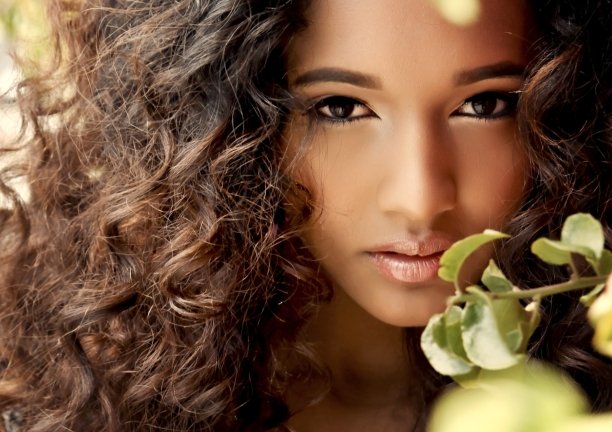 Today's ANS Facetime is a all natural model named Lisa Visagie straight out of Africa… It doesn't get any more natural then that..
Height: 175cm/5'9″
Bust: 34″ B/C
Waist: 79cm/31″
Hips:  110cm/43.5″
Dress: 40-42 EU/10-12 US
Shoe: 40 EU/9 US/6.5 UK
Hair: Brown
Eyes: Brown
Age 21
Interview via Essence
I was discovered: Before I became a plus sized model, I was a straight sized model with FORD Models struggling to be a size 2, which is impossible for my body type. The founder of Natural Model Management (my current agency) approached me and said that there were clients out there who would accept my body as a healthy plus sized model, and that she would help me get them. I signed the next day, and it was the best decision I have ever made.
I'm currently working on: An organization called Healthy is The New Skinny, which is tied with Natural Model Management. It encourages girls to not obsess about a size, but focus on living a healthy and happy life instead.  Whenever I'm not doing a shoot, I go to HNS Headquarters and help in anyway I can, whether it's talking to an assembly full of high school girls, or launching new YouTube HNS Campaign.
My best feature is:  My wicked cool sense of humor! Most people might find it a bit weird or nerdy, but I embrace my weirdness.
I'm beautiful because: I try to see beauty in everyone. Everyone has their own story, and being apart of Healthy is The New Skinny lets me see girls of all types of beauty everyday. When I do a photo shoot it's my job to be beautiful but when I help a young girl discover that she really is beautiful in her own way, I truly feel beautiful.
My favorite thing to wear to feel special is: High heels. I'm usually a Dr. Martens type of girl. When I wear high heels, I feel special because I don't wear them very often.
My beauty routine is: In the morning I wash my face with Aveeno Positively radiant cleanser, followed by Ambi daily moisturizer. Ambi not only evens my skin tone, but also has sunscreen to protect my skin. At night I use Aveeno cleanser again, but I use Bio Oil as a moisturizer instead. I love Bio Oil at night because it helps even out my skin tone, and it keeps my skin looking radiant and healthy.
My health routine is: I want to keep my curves, but stay in shape. I have been on a new workout routine with my boyfriend doing a lot of squats and dead-lifts. And as much as excessive matters, diet is equally as important. I eat plenty of fruit and veggies, but also make sure not to skimp out on my good carbs and protein.
The best tip/trick I use to flatter my curves is: Sheer tights! They cover-up flaws and work as a shaper, but also show a little leg. Wear them with a skirt, shorts, or dress and they add a little flare to any outfit.
My advice to budding plus size models is: Just because your labeled as a "plus model" doesn't mean that you aren't as pretty as any straight sized model. Stay confident in yourself and never let the industry destroy your self-esteem!
I get into the zone while shooting by: I pretend the camera is my bathroom mirror! It sounds a little silly but I always practice posing in my bathroom mirror. Whenever I get nervous, I just pretend the camera is my bathroom mirror.
My curvy style icon is: Jennifer Lopez! She is the epitome of a beautiful curvy woman. She always looks amazing and wears clothes that really compliment her curves.
My favorite places to shop: I love shoe shopping on NastyGal.com, but when it comes to clothes I don't have a specific place to shop. I have been vintage shopping a lot recently however, so I'd say GoodWill is my clothing store of the moment.
My favorite style blogs are: LookBook.nu is my favorite style blog. I don't have a peti*e figure, so I check out LookBook mostly to get inspired as to what is trendy at the moment and what can fit my body type.
Where can we look forward to seeing you next?: I have a few exciting things in the works! I'm always involved with Healthy is the New Skinny! And I've been getting a lot of love in London working for clients like Evans and Simply Be and I am so excited to have the opportunity to travel and do what I love.