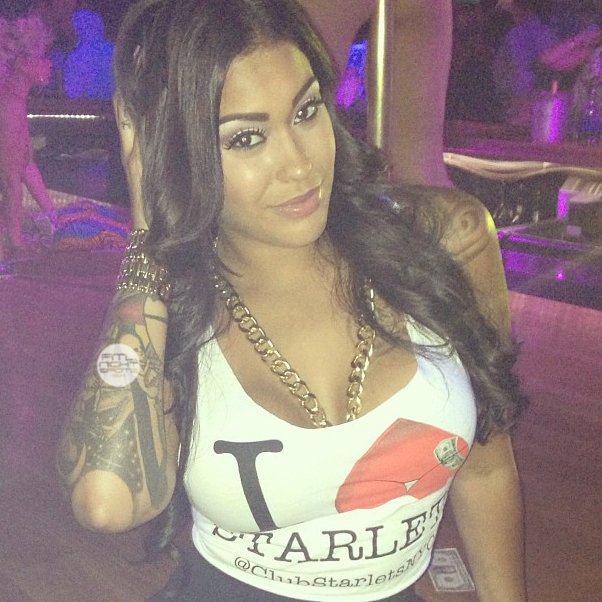 I think Tatted Up Holly is the next big thing outta NYC since Tahiry.
Check out her new Dynasty series 4th of July spread and other new pictures down below.She was recently on Shade 45 during the Whookid show claiming her assets were 100% and that she get's it from her momma. She also talked about her getting tatted up while working in a tattoo's parlor many years ago.
Holly will be hosting "50 Cent's Birthday Bash," the first solo venture by rapper/promoter 50 Cent's SMS Promotions, is headlined on ESPN Friday Night Fights by a 10-round throw-down between undefeated North American Boxing Organization (NABO) and North American Boxing Association (NABA) light heavyweight champion Eleider "Storm" Alvarez (12-0, 8 KOs) and former world super middleweight ti*le challenger Allan "Ghost Dog" Green (32-4, 22 KOs). Alvarez-Green is being presented in association with Groupe Yvon Michel (GYM).
Twenty-year-old "Magic Man" Luis Olivares, Jr. (4-0, 3 KOs), promoted by Curtis (50 Cent) Jackson's SMS Promotions, is on the fast track to potential stardom. His accelerated path already finds him in his fifth professional fight, since his pro debut this past March, on the July 5th ESPN Friday Night Fights card, airing live from the Connecticut Convention Center in Hartford.