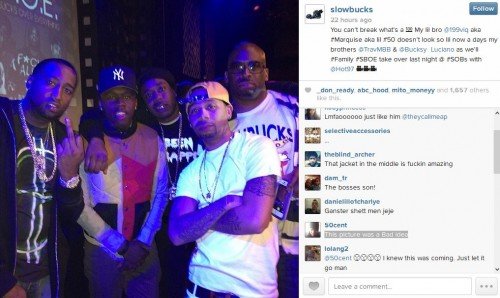 50 Cent and Trav's beef went a whole different direction last night when he posed with Slowbucks and 50 Cent's son Marquise Jackson.
The origin of Trav and 50′s beef isn't known but in August last year, 50 almost confronted Trav at the mixshow live conference in Atlanta before Meek Mill intervened and defused the situation. Interestingly, 50 Cent spotted this particular photo and commented a one-liner "this picture was a bad idea".
Whoo kid was there too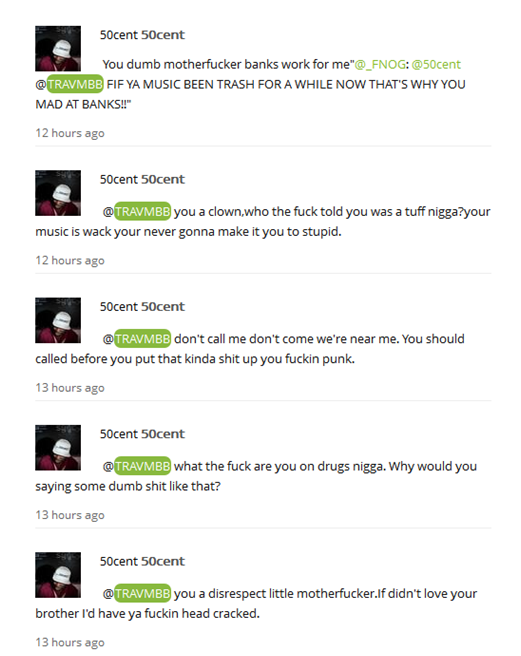 Hopefully this beef doesn't turn violent.