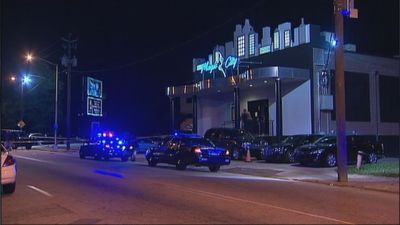 One person is injured and another was killed in a double shooting at an Atlanta strip club. The shooting happened early Tuesday morning in the parking lot of Magic City on Forsyth Street. Police said the parking lot was full of people at the time of the shooting, around 2:30 a.m.
Channel 2's Sophia Choi spoke to witnesses who said the shooting happened as a group of around 30 people left the club.
Investigators spent hours collecting evidence from the parking lot. Police said they have not determined a motive.
The surviving shooting victim was taken to the hospital.