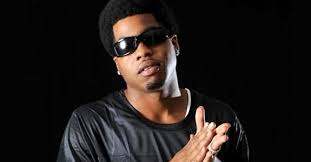 Webbie calls out 50 Cent in a new song, saying if Fif doesn't cough up the million bucks they bet on a boxing match earlier this year Webbie's gonna come take it.
Webbie claims he and 50 made a not-so-friendly one million dollars wager on the Terrence Crawford vs. Yuriorkis Gamboa fight back in June.
Crawford Webbie's BFF ko'd Gamboa, who is managed by 50. But when it was time to pay up, Webbie says 5-0 was a no show.
Now its seems Webbie has had enough of 50's Aaron Rodgers routine, and is lashing against the G Unit general in a new song called "What I Been Thru."
During the track Webbie attacks 50, calling him a
"b*tch" and adding "You owe me a million, don't make me come get it, I'm telling you I'm serious."
He then invites 50 to engage in an adult activity involving his genitals.
via: TMZ