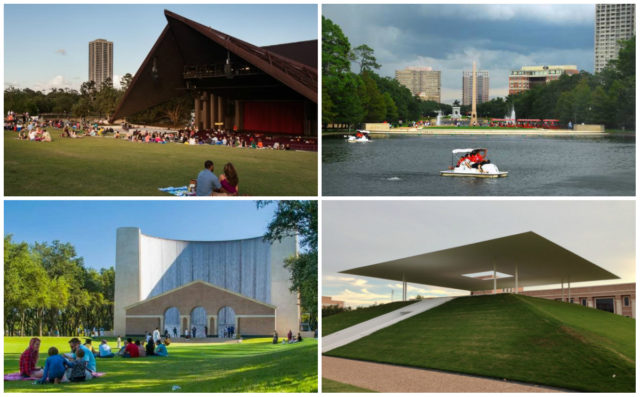 Houston is one of the most famous cities in the United States of America. It is arguably the most common city in Texas for tourists, and as such, a great place to spend your summer vacation. It really has a lot to offer, including wonderful outdoor resources, excellent museums, and family-friendly entertainment at every corner. There are plenty of events and attractions to fill out your vacation time. To help you plan your next trip to Houston, Texas, here are some of the things you should explore. For some of the best booking solutions, check out https://www.reservations.com and their suggestions, like for example the Extended Stay Greenway Plaza.
1. Miller Outdoor Theatre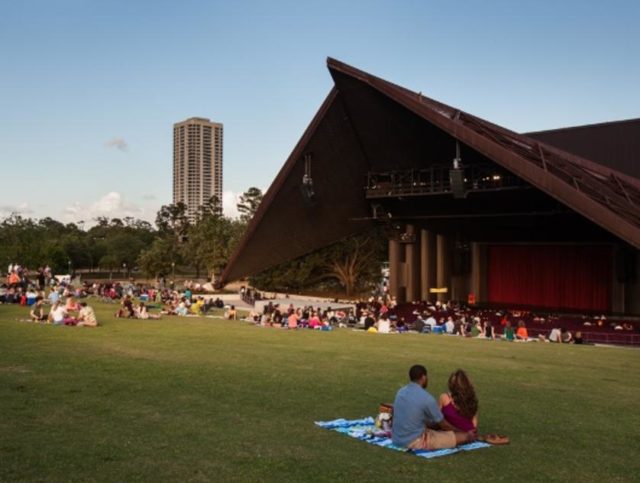 The Theatre Under the Stars offers many free performances for you to enjoy. Despite being free, you still need to get a ticket from the box office on the day of the performance, especially if you want to be seated in the covered section of the theatre. You are allowed to bring your own blanket and sit on the hill too. This magical place is located at 6000 Hermann Park Drive.
2. Picnic at Waterwall Park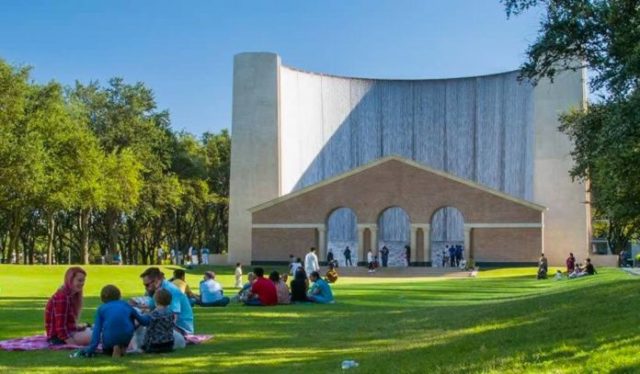 Most big cities try to have parks and oases inside its borders, to offer the citizens a breath of fresh air and relaxation from the busy schedules and hectic urban environment. Waterwall Park is the perfect place in Houston for a picnic. This can keep you cool during hot summer days, as you rest under the refreshing mist of the Waterwall Fountain. Some of the best photographs in all of Houston are taken here.
3. Rent a Pedal Boat on McGovern Lake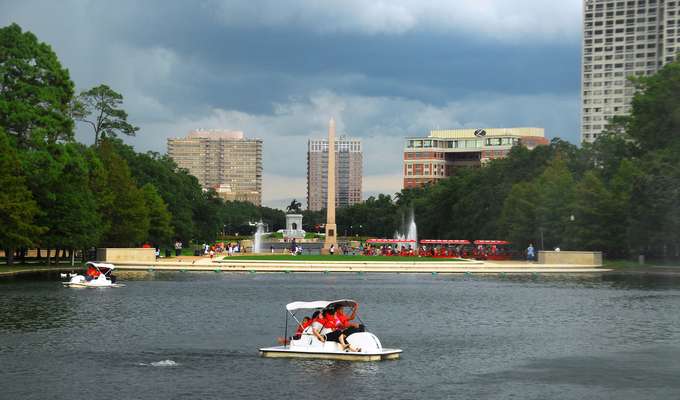 Hermann Park is another amazing getaway oasis in the city of Houston. There, they have pedal boats you can rent, and ride them on the beautiful McGovern Lake. This daytime activity is perfect for a group of friends or a family. Four people can fit inside a single boat at once, and all of them are shaded to keep you protected from the sun. After you have had a workout for your legs, stop by in one of the nice restaurants in the area to recover. McGovern Lake is located at 6102 Hermann Park Drive.
4. Watch the Sunset at Skyspace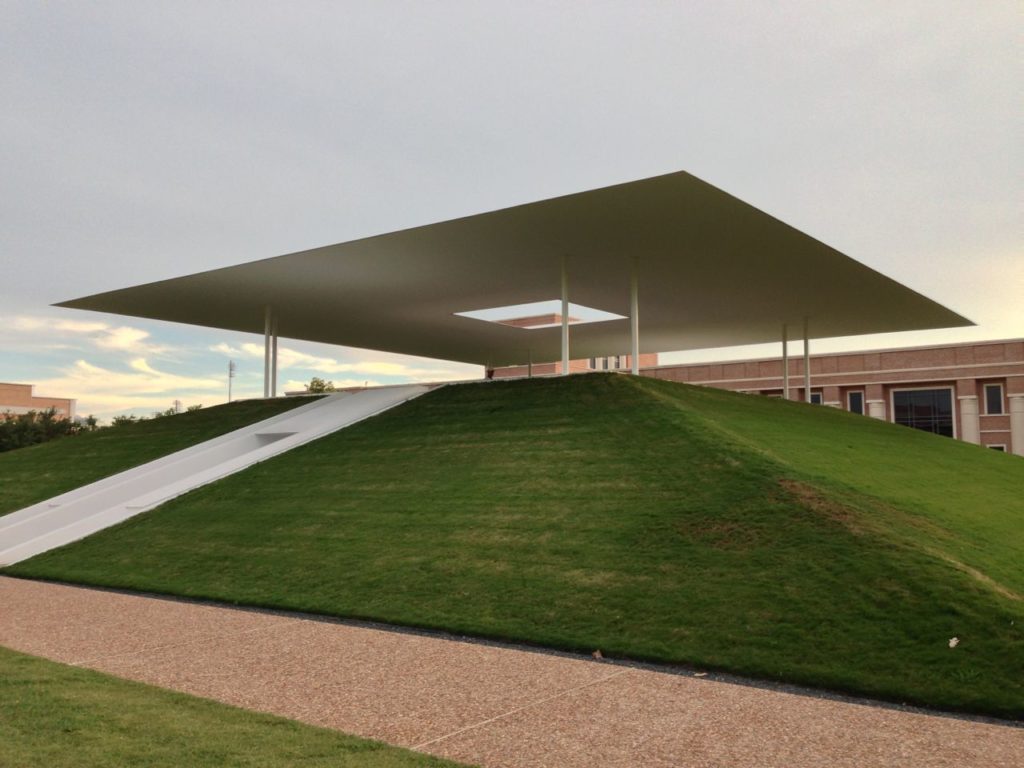 Texas summer sunsets are some of the most beautiful to behold in the world and after a hard day of exploring and sightseeing, head on over to the James Turrell's 'Twilight Epiphany' Skyspace to enjoy one. You will need a reservation as the spots go rather quickly, so book your tickets in advance. The Twilight Epiphany is located at Rice University.
5. The Museum District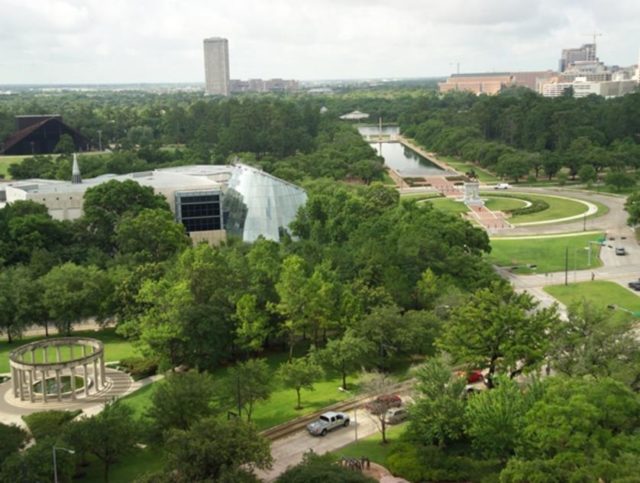 The Free Museum Day is an amazing opportunity no matter where you are. The Houston Museum District offers free admission every Thursday when several museums are free of charge during different times of the day. These include the Museum of Fine Arts Houston, the Buffalo Soldiers National Museum, and the Children's Museum of Houston.
6. Tour the Beer Can House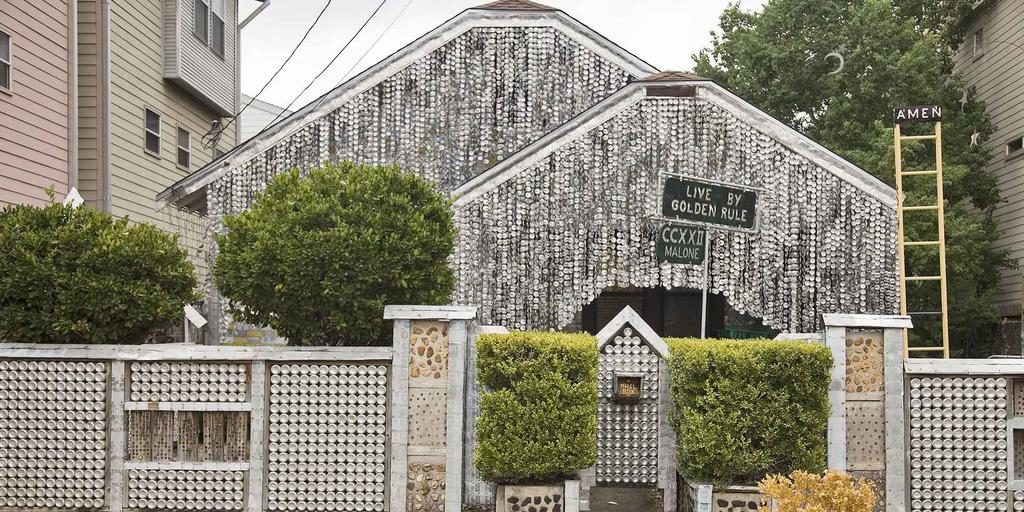 The Beer Can House is made entirely out of beer cans, created by John Milkovisch who covered his house with around 50,000 beer cans over a period of 18 years period. He never meant for it to be a work of art, but it ended up being a permanent exhibit at the Orange Show Center for Visionary Art. You can visit this special place every Saturday and Sunday. Tickets are $5 per person, and the address is 222 Malone Street.