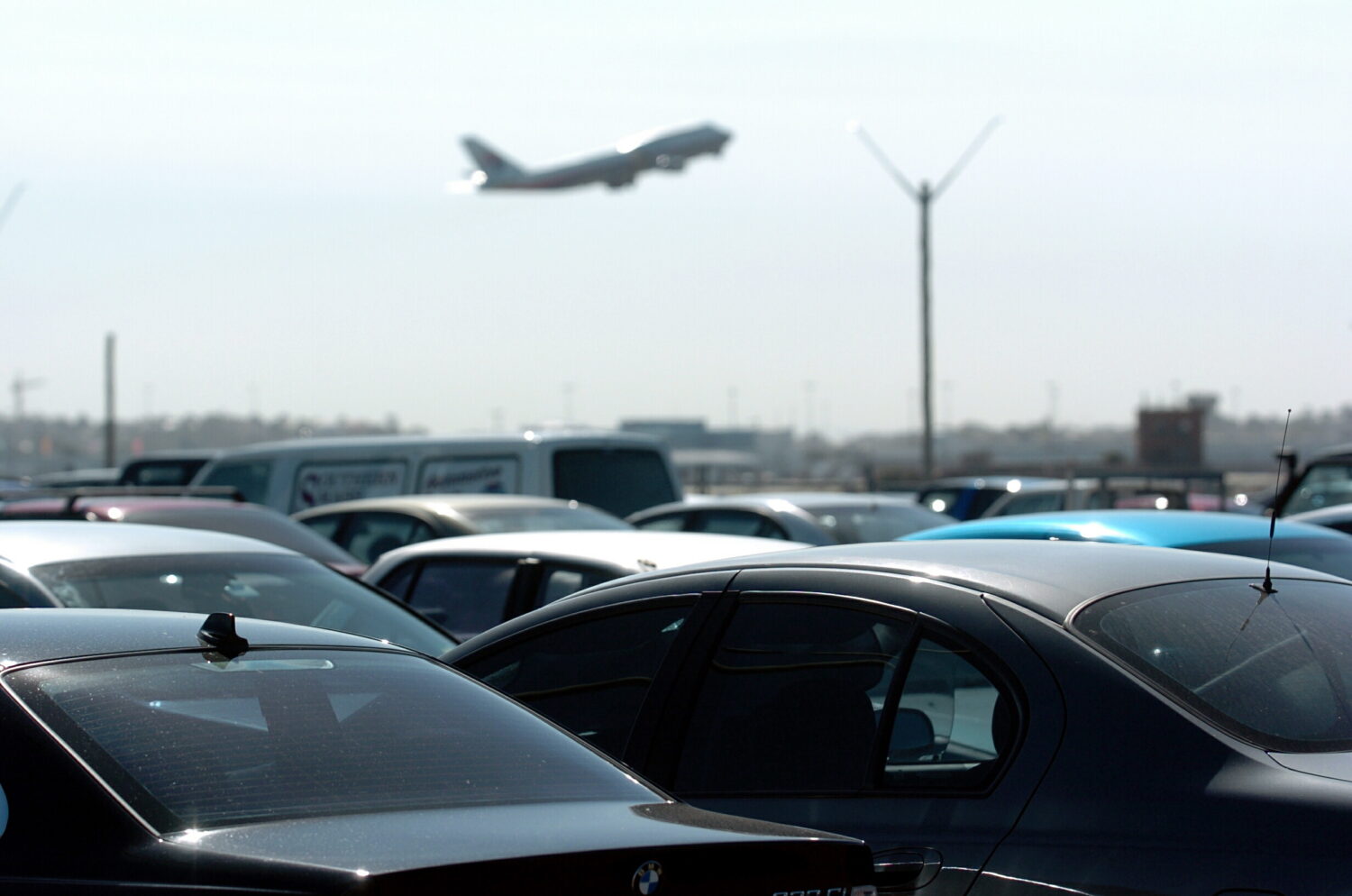 Any time we are taking a trip via plane, we stand before the question of how to best arrive at the airport. Especially when we need to be flexible and have a lot of baggage, traveling to the airport with our own car is the best option. However, this requires a solution to what to do with our car while we are away.
Airports offer their own parking services, but these typically come with a high price tag. An alternative is off-site parking, which is further away but often offers better prices. Which of the two options should you choose when parking at the airport?
What is the Difference Between On-site Airport Parking and Off-site Airport Parking?
On-site, or traditional airport parking, describes the parking lots that are located directly on the airport premises and are run by the airport, or close partners, themselves. Depending on the airport size, there are multiple lots with varying distances to the gates.
In comparison, off-site parking lots are run by private firms. Since they are not official airport parking, they are located outside of the airport premises. This puts them at a greater distance to the gates. This inconvenience makes them cheaper than official airport parking. To bridge the gap between the parking lot and the airport, these providers offer multiple services, like a shuttle that will transport you from your car to the gate.
Pro & Cons of On-site Airport Parking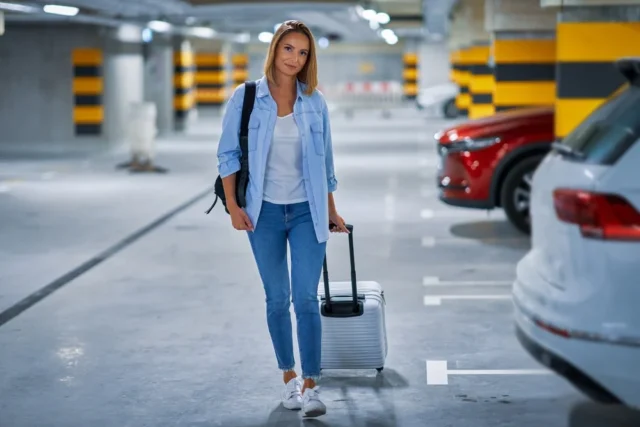 The airport parking lots are typically the most convenient solution. They are close to where you need to go, which means you won't have to carry your luggage quite as far and won't have to worry about delays on the way from the parking space to the gate.
They are also connected to the airport name and therefore most people consider them the most trustworthy option.
It is possible, that several services at the airport, like restaurants or flights, will be connected with bonus programs and discounts, making one service cheaper if you have already paid for the other one.
However, this popularity might also lead to a situation where you won't be able to find a parking spot there, which can be dangerous for time sensitive situations like having to catch a flight.
Also, the relation to the airport generally results in higher prices.
Benefits to Off-site Airport Parking
Off-Site parking does not have the benefit of proximity to the airport gates. That does not mean it is inferior to on-site parking. There are many great benefits with which the off-site parking providers make up for this inconvenience.
1. Valet Service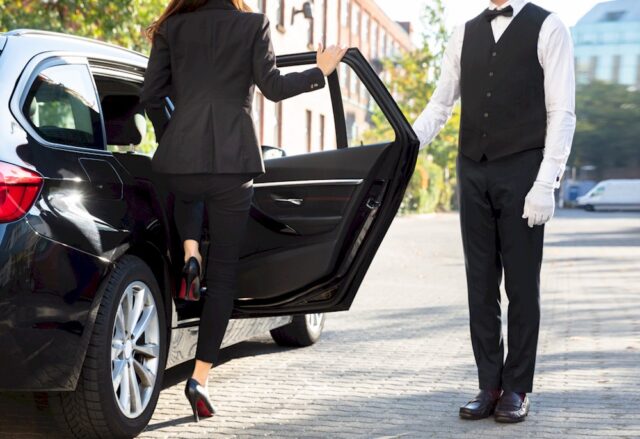 If you are in Atlanta, you can visit parkos.com. Here, you enter the date or timespan when you want to park your car. As a result, the website will list the available parking lots, their different parking services, and their prices. The most convenient among them is the valet service.
If you book a valet service, you will drive your car right to the airport gate (or a similarly close location) and a driver will wait for you there. You will unload your baggage, hand the keys to the driver, and he will drive it to the actual parking lot location to park it.
Upon your return, you can set up a pick-up time and location. The driver will wait for you with your car, and you can jump right back in and drive home.
2. Shuttle Service
The shuttle service is the most common parking lot service. You park your car at an off-site parking lot. Here, there are bus stops for the shuttle busses that will transport you and your baggage to the airport.
They typically depart multiple times an hour, so every client can reach the airport at the appropriate time for their check in. On return, you can wait for the next shuttle bus at the provider's pick-up location at the airport.
3. Save Money
Using an off-site parking lot will save you money. Since they are non-official and farther away, they offer better prices to attract more customers.
4. Online parking reservation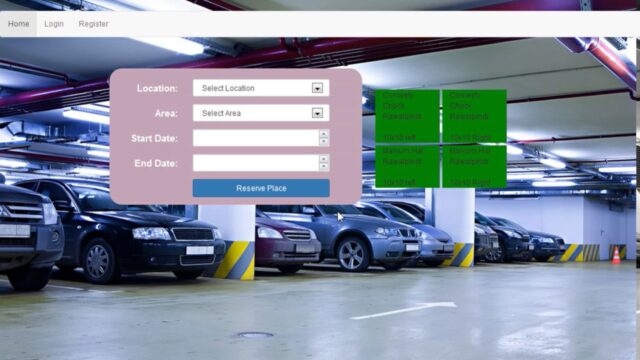 The parking services have dedicated online reservation systems that make booking a parking spot in advance easy. These also help you find the best and cheapest options for parking.
5. Personal Assistance
Since the off-site parking lots can't rely on the convenience and trustworthy name of the airport, they have to focus on their customer service to attract and bind customers.
If you need assistance, whether it's information or someone to help carry your luggage, the parking lot attendant will check you in and provide you with any kind of relevant assistance.
6. Safe Parking
When you are traveling, you won't want to have to worry about your car's safety. The off-site parking spaces have strict safety measures in place, like CCTV, security patrols, and more.
7. Exclusive Service Options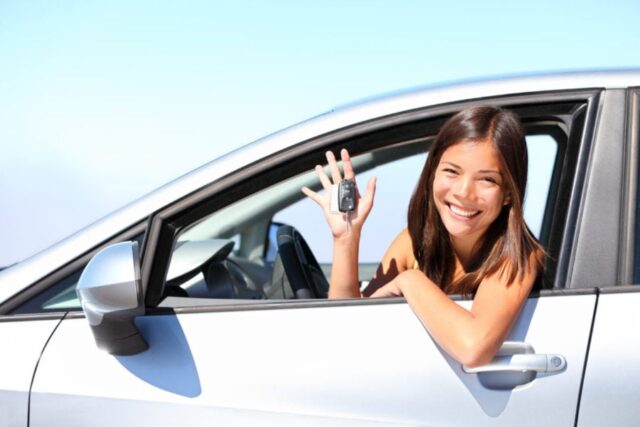 Some off-site parking lots will also offer exclusive service options. These can range from a wash, a wax, or a full car detailing.
Conclusion
Off and on-site parking at the airport allows you to arrive with your own car. While you are away, you can leave it in their care, and come back to it when you return. The official airport parking is typically more expensive. Off-site parking lots are farther away, but make up for the inconvenience with better prices and more extensive service options. If you want to travel soon, make sure to use web-services to find the best deals.