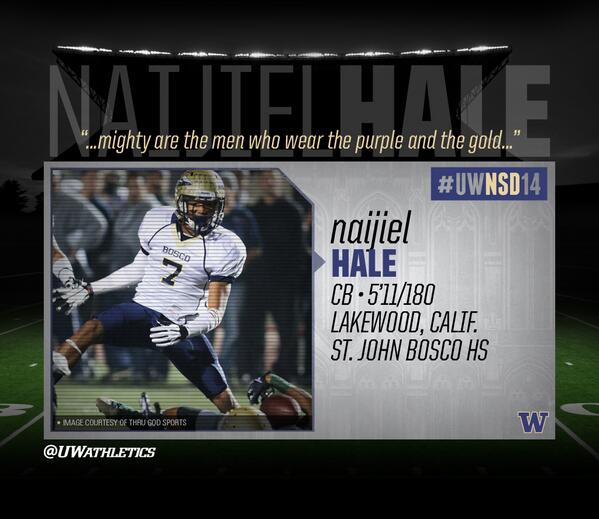 Naijiel Hale is now officially a Husky after signing a scholarship to play football for the University of Washinton on Wednesday (February 5)
Hale, the son of the late, great West Coast singer Nate Dogg is rated as a four-star cornerback recruit. He previously starred at St. John Bosco High School in Lakewood, California.
"It just seemed like a great fit for me. I felt like it was better than any other off that I had," he told College Level Athletes.
Hale received offers from 10 school, including Arizona, Nebraska, Oregon, Boise State, USC and UCLA. He told TMZ that his dad would have been happy to see his accomplishments.
"My mom is extremely proud and my dad would be proud too. I can't wait to be a dawg!"
watch his highlights