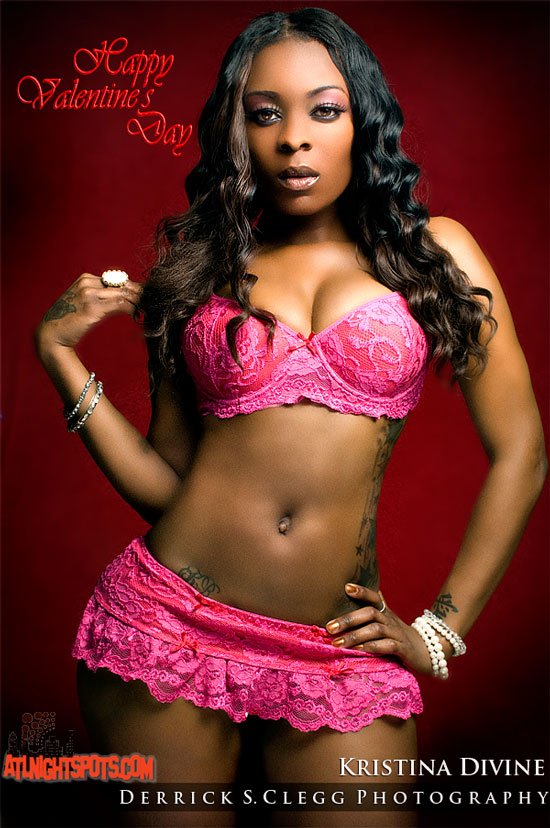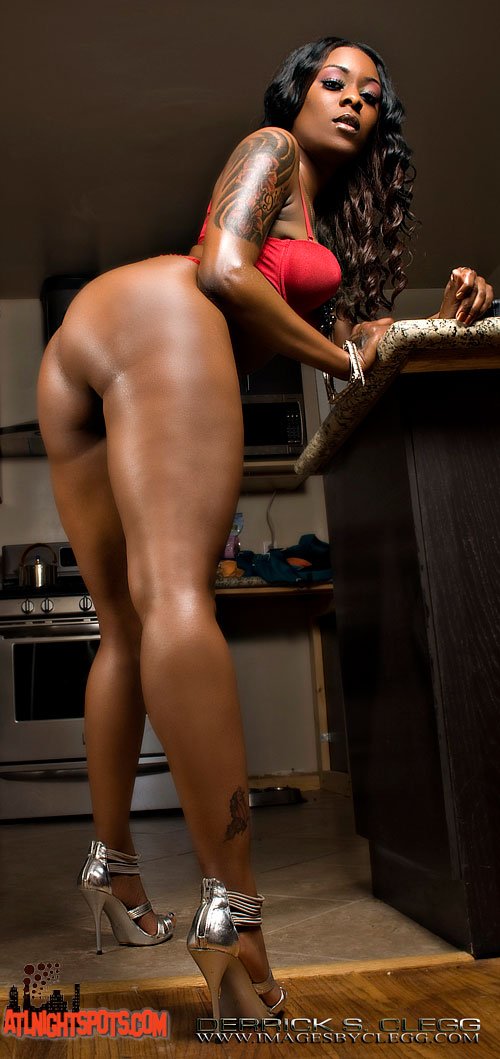 Friday's model of the moment goes by the name of Kristina Divine, check out her interview inside.
Stats 34-25-43 125lbs 5'3
Where are you from? BALTIMORE, MD
How long have you been in the game? (modeling) MODELING FOR 2 YEARS
Single? YES VERY SINGLE
What are your measurements? 34-25-43
What's your favorite part of your body? I LOVE MY EYES
What's your favorite part of a man's body? MUSCULAR ARMS .. I LUVVVV IT LOL
Would you date a guy/girl off the internet? YES 1 OF MY EX BOYFRIENDS WE MET ON FACEBOOK.
Do you like strip clubs? YES
Describe your perfect date? DINNER, MOVIE, THEN MAKING LOVE WITH CANDLES MOET, AND BUBBLE BATH IN THE PRESIDENTIAL SUITE AT A NICE HOTEL.
What do you hope to accomplish (in the modeling industry)? MAG COVERS , MUSIC VIDEOS WANT TO BECOME A HOUSEHOLD NAME
What turns you off? A LIAR

What turns you on? A GUY THAT CAN MAKE ME SMILE
What kind of guy/girl do you like? OF COURSE A GUY HAS TO BE ABLE TO MAKE ME SMILE AND HAVE TO BE ROMANTIC VERY BIG IN MY BOOK
What separates you from other models? MY EXOTIC JAMAICAN FEATURES.
Where else can we see you besides Atlnightspots? WWW.KRISTINADIVINE.COM , WWW.TWITTER.COM/KRISTINADIVINE ,TWONEYS.COM, SLUGGERS.COM, NONSTOPINFO.COM, AND A FEW MORE THAT CAN BE FOUND VIA GOOGLE. WWW.MYSPACE.COM/KRISTINADIVINE.COM FACEBOOK- OFFICIAL_KRISTINADIVINE THANK YOU 🙂