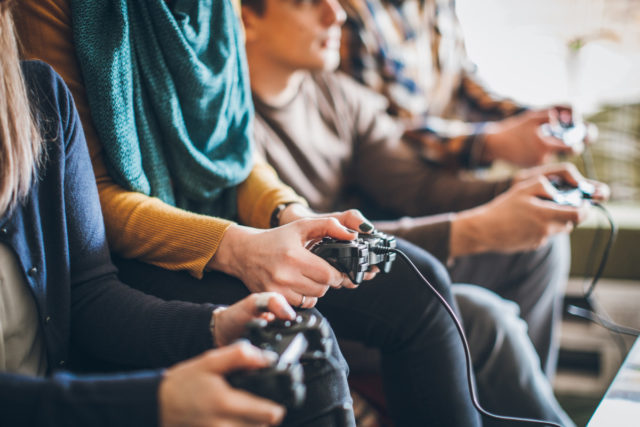 Video games and the gaming culture is a staple among millennials. Recent research data reveals that while they are not children anymore, 2 out of 3 are still regularly playing video games. After all, adults who are between the ages of 22 and 38 years are the first generation to have access to video games. These people have spent most of their childhood playing games and they didn't suddenly lose their hobby when they became adults. Many of them are very prolific gamers. In fact, out of any age group, it is millennials that spend most of their money on games. They play a variety of games – from augmented reality mobile games such as Pokemon Go!, addictive level-based games like Candy Crush, to online poker games on sites such as 888poker.com.
In fact, according to a recent survey, 53% of people from this generation pay for gaming services versus TV subscription services. Most millennials now use their smartphones to play games, which means that they have a powerful gaming device on their hands at all times. There are also a variety of platforms, technology, and devices to choose from, which means that games are more accessible than ever before.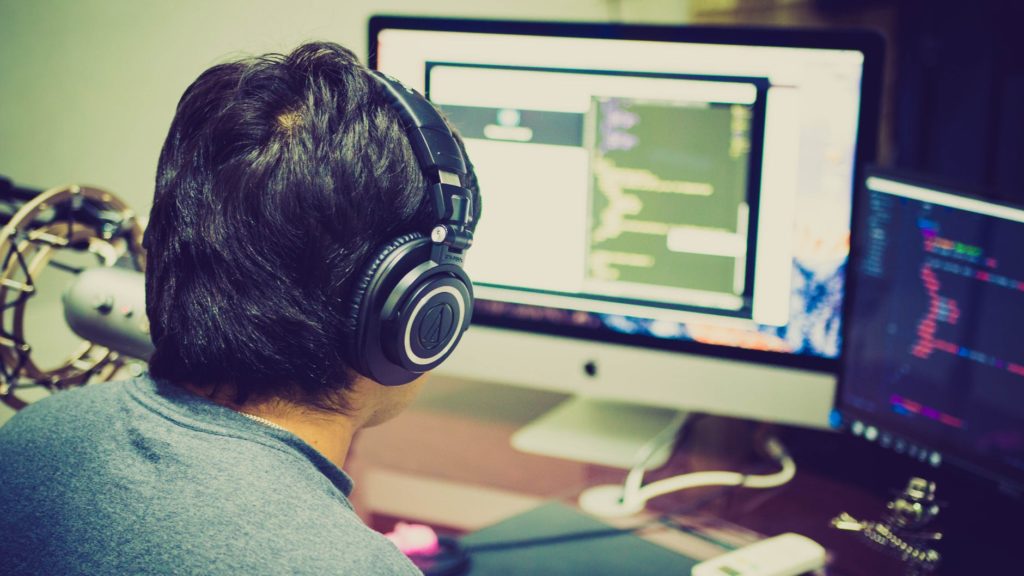 Gaming: More than Just Playing
However, the word gaming has a lot of meaning for millennials these days. It is more than just playing.  The experience of playing video games has extended beyond the actual game itself.  Millennials are continuously engaging with games even while they're not playing. This is evident through platforms such as Twitch and YouTube.  With millions of fans worldwide, Twitch is a live streaming platform for gamers where they can watch video content, watch other gamers play, and chat with other fans from around the world. Millennials love watching gaming content online, which is why some of the most influential celebrities are gaming personalities such as Tyler Blevins. Also known as "Ninja", Blevins even made it to the list of TIME's 100 Most Influential People of 2019.
Key Insights about Millennials and Gaming
Here are some key insights about millennials and gaming:
54% of millennial gamers have full-time employment.
Millennials spend an average of 6 hours a week watching gaming videos.
43% of millennial gamers have a bachelor's degree or higher.
The average household income of gamers is about $58,000.
Millennials love mobile games.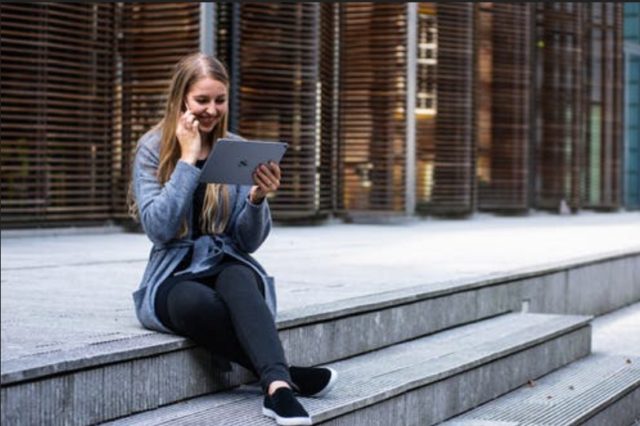 Millennials and Mobile Games
Smartphones have overtaken PCs and consoles as the most popular gaming devices, particularly for millennials.  81% of gaming millennials use the mobile platform when they play. 7 out of 10 of them play a mobile game at least once a month. They spend an average of 9.7 hours each week playing on smartphones and tablets. Smartphones actually bring more millennial women into the gaming community. In fact, 54% of mobile gamers surveyed are women.
Mobile games are increasingly becoming common in work and retail settings. Many play during their work breaks, during their commute to work, or while waiting in line. It is very rare for a millennial to through an entire day without experiencing some sort of game or without watching a video about gaming. Mobile gaming is a massive thing for this generation, and this is expected to increase as more gaming technologies are developed. Their generation is set to be lifelong gamers, and many media and gaming companies are capitalizing on that.
The Massive Potential of Gaming
Millennials are not just playing games for entertainment value, however. Many changemakers from this generation are involved in amassing the huge potential of gaming in order to change the lives of people around the world.
Millennials understand the power of games to improve education and participate in social good. In 2017, Forbes named game designer Lishan AZ in the "Forbes 30 Under 30" list for her contributions in designing games to help students learn. Forbes describes her as 'leading a technological and artistic revolution in gaming'. One of her games, The Locker, is a puzzle game that involves a physical locker and a smartphone camera. Skyless Game Studios, a gaming company run by millennials, has designed a game to inspire civic consciousness among people. Their mobile game City Hall teaches users the ins and outs of government.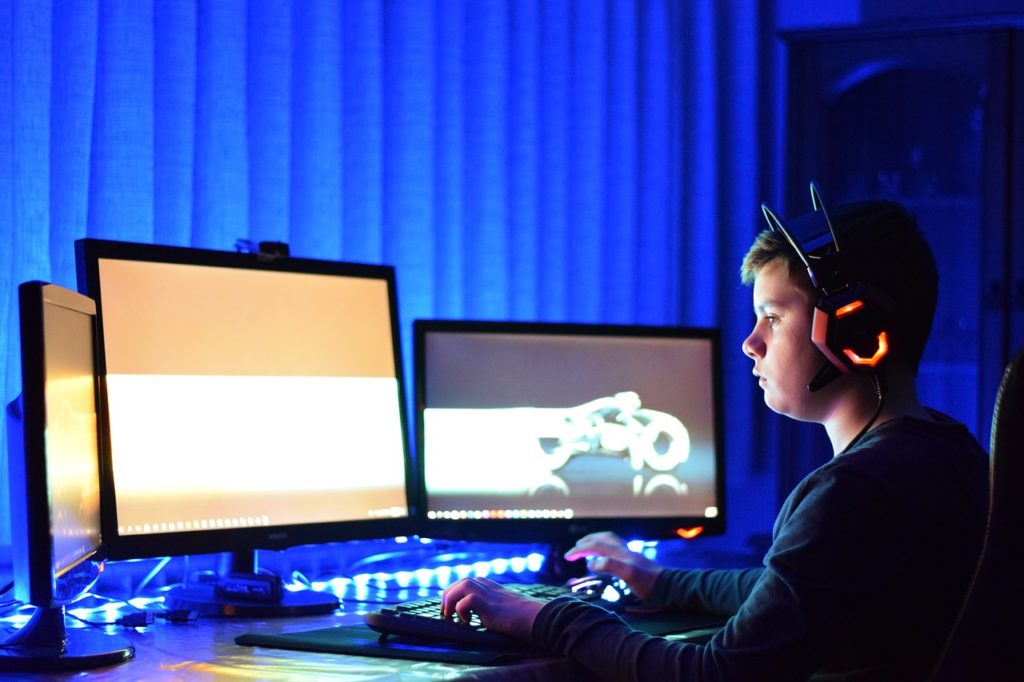 Gaming: A Full-Blown Industry
Millennials are the driving force behind the huge expansion of the gaming industry. Now a full-blown industry amassing billions of dollars annually, it has gained a lot of respect in the business realm.
Video games are giving rise to an industry of competitive professional games that offer a lot of money for winners. There is also a lot of casual gaming using mobile phones that provide a lot of social ties and have a huge community of players that interact with each other. Most gaming companies are developing more compelling content and customer interaction. For instance, gamers subscribe to Blizzard Entertainment's World of Warcraft, a massively popular online role-playing game. This game has an immersive storyline and compelling characters. Also, the gamers are pretty competitive when it comes to WoW so they often opt for the wow classic boost to get better so if you don't want to lose, check this website. The online community really helps each other out. On the other hand, Riot Games' League of Legends, another multiplayer online game, also encourages social interaction and teamwork, the best thing in this game is you can boost your player rank via buy boost at boosteria.org.
Gaming is even raising funds for charity organizations, particularly those that involve young people. In order to engage young people, some organizations have established community centers where disadvantaged youth can enjoy video games, take part in video game development training, and start their entrepreneurial journey in the gaming industry.