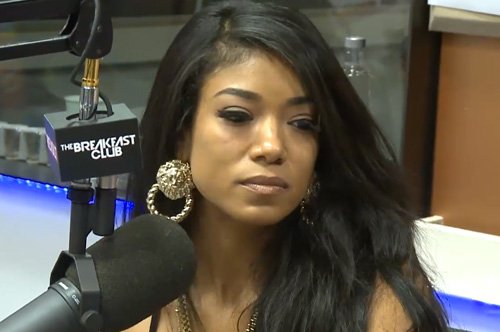 Buzzing artist Mila J has been promoting her single "Smoke, Drink, Break-Up" in NYC.
Most recently, the L.A. native stopped by Power 105.1 for an interview with 'The Breakfast Club.'
Even though Mila has been working in and around the music business since she was a very young girl, she finally has the spotlight on her at 31-years-old, and the majority of their chat was getting to known the singer/dancer better.
Talking about her early days in various girl groups, being in Prince's "Diamonds & Pearls" video, working with her sisters (if you didn't know, her younger sister is Jhene Aiko), becoming a solo artist, taking time away from music to work regular jobs, and skin care techniques.
She is currently working on the debut album M.I.L.A. (Made in Los Angeles), which is due out later this year on Motown, and she revealed that so far it will feature Ty Dolla $ign, Problem, B.o.B and maybe a collabo with Jhene.