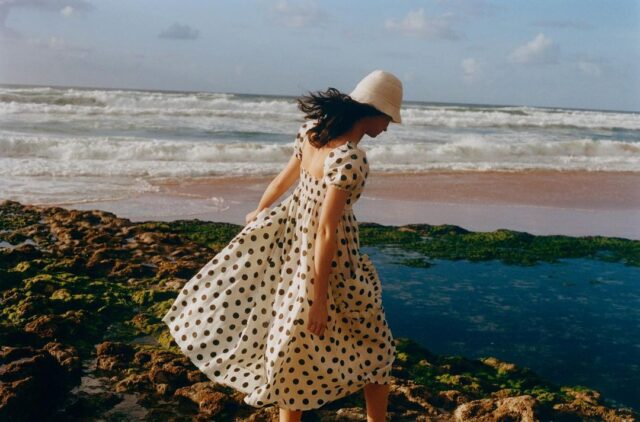 With the constantly growing fashion world, it can be rather hard to keep track of all upcoming brands and trending silhouettes in the industry. The demands are rapidly changing, new styles become popular and social media only adds to the chaos. But don't worry! Even with the often changing scenery, I am sure that the most iconic pieces will still be stuck with you, which is why you have to get to know the brand Sleeper a little better.
From signature dresses to short linen sets, that flooded all of the Pinterest boards; from heels to mules, that will be a perfect addition to any outfit; from feathered party pajamas to lounge sets, keeping you comfy and stylish at the same moment – everything about ​​the Daily Sleeper stands out! No wonder, that despite the changing seasons outside the window, Sleeper brand garments will surely find a way onto your wardrobe. So, if you want to learn more about this unique brand and its outlook on work, keep on reading!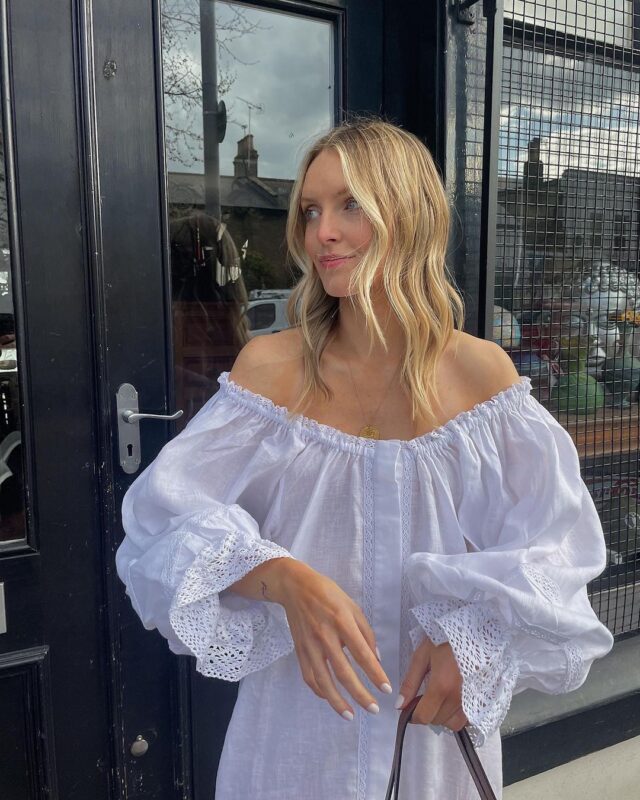 The Beginning of Daily Sleeper: Diving Into History
The outstanding history of the brand began in 2014. Asya Varetsa and Kate Zubarieva, the company's owners, were watching the enjoyable story "Curly Sue" at the time. This gave them the idea to design a line of multipurpose, not-so-sleepwear black and white pajamas. The Daily Sleeper clothes were unique because allowed the customers to live an active lifestyle without constantly having to change outfits. Sleeper.com has the word "versatility" written all over it and for a reason. You could easily wear your favorite piece to a number of the following occasions:
For a picnic with your friends.
For a party with your girlfriends.
For running errands in the city.
For a stroll at the park or the beach.
For relaxing at home in front of the fireplace.
The team of Sleeper believes that you shouldn't compensate for comfort over style or vice versa – you should be able to look your best and feel your best regardless of the situation, which you can definitely achieve by wearing their pieces.
The company actively persuades women to consider their comfort, which is an essential component of self-love, in addition to their appearance. The phrase "Put yourself first" is subtly made famous by the use of comfy clothing, luxurious hues, and soft, pleasant-to-the-touch fabrics such as linen, viscose, silk, and leather.
Focusing on sustainability and the environment is another essential component of the brand Sleeper. The brand's luxury loungewear is therefore manufactured by hand using readily recyclable materials. By doing this, production expenses are reduced and waste is eliminated.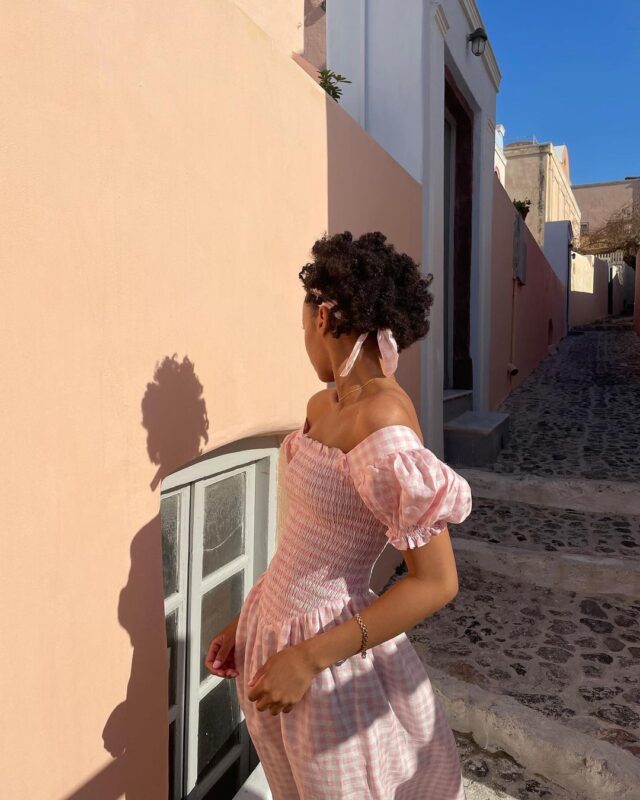 Multipurpose Luxury Loungewear from Partying to Chilling in Bed
The brand's designers are unparalleled in terms of unique stylistic approaches. To be certain of that, just look at the Sleeper sets from the "space" line. You will truly sparkle in ensembles with imaginative titles like Saturn, Cosmos, Venus, and Stardust. The garments have a metallic thread which is woven into them, which gives off a glittering vibe.
Speaking about other signature garments from Sleeper com, let's talk more about their dresses that were absolute game-changers this summer! Looking for something new to spice up your warm-weather looks? For instance, the brand's catalog would kindly suggest an Atlanta dress with its puffy sleeves, maxi length, frills, and tight stretch bodice if you're seeking an evening dress.
Are you looking for a subtle yet seductive midi? You would be the queen of a social event or a business dinner with the Belle dress's fairly voluminous skirt, fitted bodice, and artistically supportive breasts.
You want your clothing to fit loosely while still looking good. And in this case, the Daily Sleeper won't ignore your inquiry. The Loungewear Dress's maxi length, little ruffles at the hem, long loose sleeves, and cozy ruffled cuffs with an elastic band will appeal to fashionistas who value their comfort.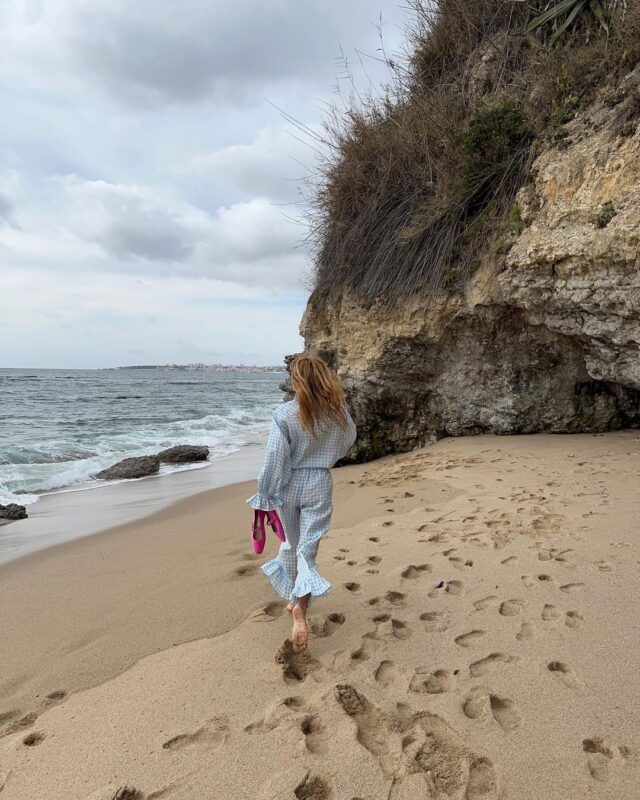 Sleeper PJ Sets as a New Word in Trends
So, now that you know a whole lot about the brand, it is the perfect time to dive into their party luxury pajamas. Just in time for the festive season, if you were looking for something different to wear to your Christmas party.
​​The Sleeper pajama (the Black Tie model) is one of the newest trends that have already won over the hearts of thousands of fashionistas. Comfortable slacks with a slight flare and an elastic waistband won't impede your range of motion, and a long, oversize turtleneck will keep you warm in chilly weather. The stylish pair has removable feather trim around the cuffs, and the turtleneck and pants are both in gorgeous lengths.
With the help of removable trim and a spectrum of colors on different Party pajamas luxury sleepwear sets (black, white, blue, red, pink, gray, and mint), you can convey a wide range of emotions in an image, from flirtatiousness to bold confidence.
Sizeless pajamas will serve as an outstanding illustration of restraint and adaptability. Full-length slacks and a blouse that resembles a blazer with long sleeves make this ensemble ideal for wearing to work or school. And because of its loose fit, Sleeper PJ will be a perfect choice for wearing at home or having visitors over.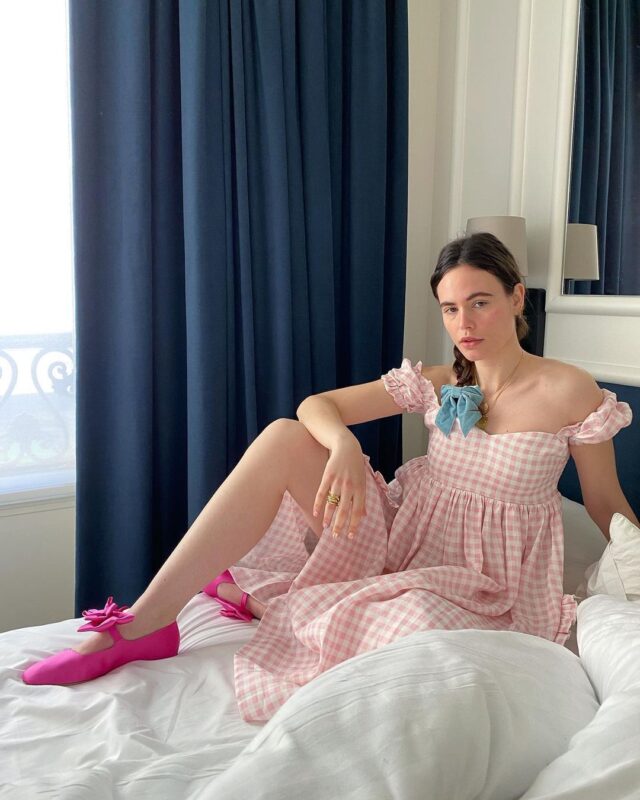 Sleeper.com – The Final Destination for Internet Fashionistas!
The variety of brands and styles in the fashion sector is impressive. The lounge clothing brand Sleeper distinguishes out well in the midst of countless designer collections and concepts. This brand, which promotes the value of paying attention to your comfort, sells stylish, comfortable clothing that has had years of solid sales.
If you were searching for the pajama brand of your dreams, then probably Sleeper is the lucky one. Why not try something from outstanding Ukrainian designers and treat yourself this holiday season?