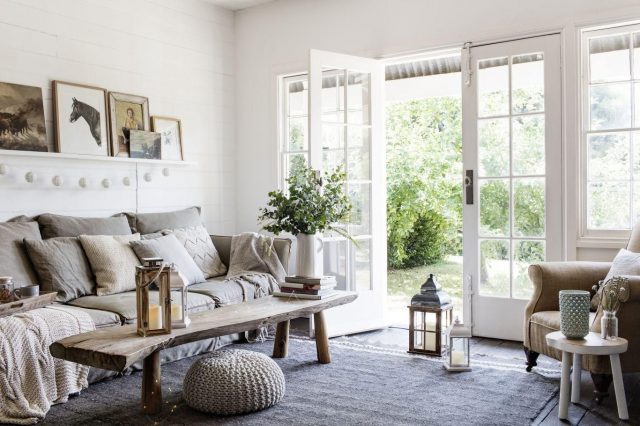 Making light in a room can always seem like a huge task when you're living in an apartment or a small townhouse with tiny windows. Especially from October to April when the natural sunlight is at its minimum and your living room looks cold and dark without a bit of shine.
With a bit of know-how and a small bit of cash to spend you too can have that beautiful shiny look when you open the front doors of your home, and turn any dark room into one that shines and multiplies the sunlight beautifully.
1. Lighten the background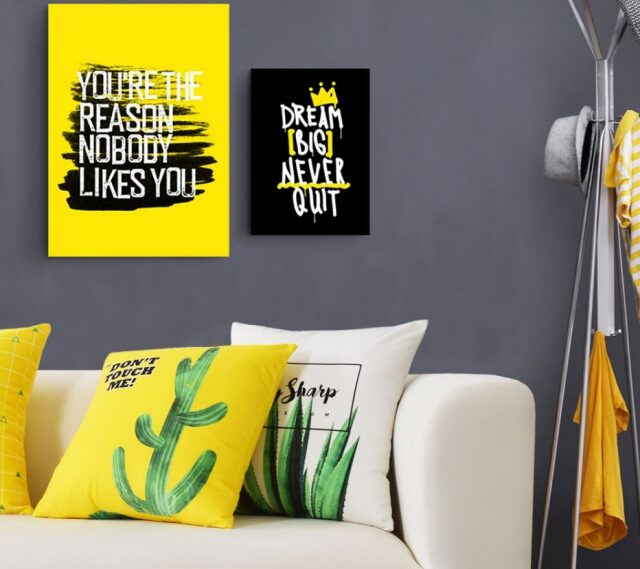 If the room is gloomy, there is no point in exacerbating the situation by using dark tones in the interior design that absorb natural light. The correct decoration of the walls, ceiling, furniture, and floor will help make a dark room brighter by choosing a bright and colorful finish.
Nothing lights up a room more than a sunshiny yellow. You don't need to paint the walls yellow, just use certain furniture features that are yellow and have it mixed in with other colors in several places to pull out that happy color. Many people keep their yellow in the closet till the summer and decide on some great seasonal decor. Consider keeping some yellow throw pillows around to make each day seem sunny!
2. Hang a mirror on the wall of the room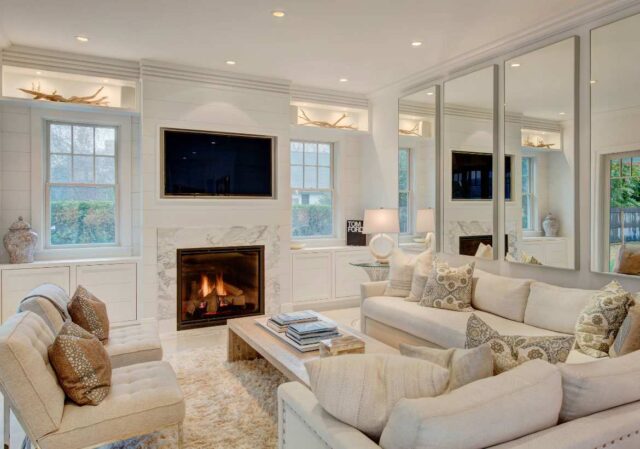 If you don't have the time and money to thoroughly renovate a dark room, use the ancient mirror trick. The optimal solution is to hang a nicely shaped mirror directly on the wall opposite the window. This will not only make the room much brighter but also visually increase the space.
Also consider using mirrored furniture such as dressers, nightstands, chests, side tables, coffee tables, kitchen cabinets, or anywhere else to create shine as lights in the room are reflected in the surfaces.
3. Curtains will provide the extra shine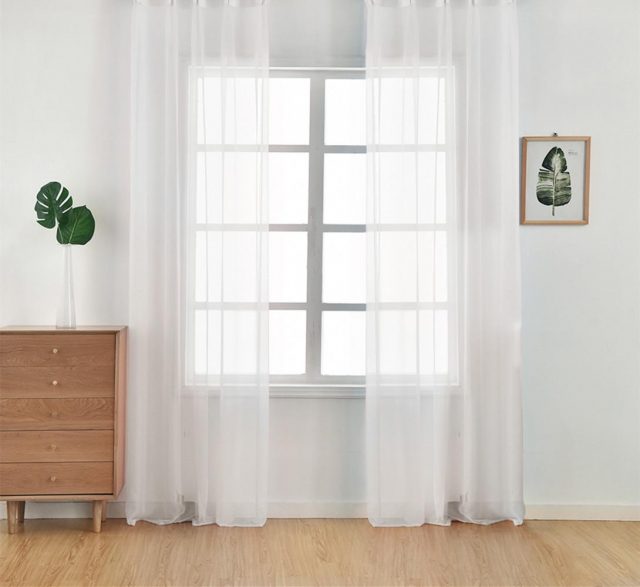 If the window is small, then it is better to do without any curtains at all. If you live on the ground floor or your windows are visible from the neighboring apartments, choose light organza (light organza is a transparent material that you can see through, usually made of silk). Through it, the light will pleasantly diffuse around the room. Let the fabric flow from the ceiling to the floor (this will give the visual illusion of a larger window) and hang the curtain rod as high as possible.
4. Use plants for a bit of interior greenery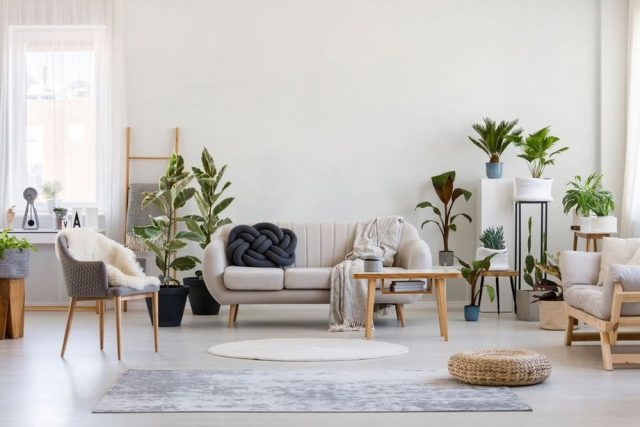 Using decorative indoor plants is a majestic addition to your home. Plants are striking features to any room and will make the place look more lively and interactive. Placing small plants around the room can give it a taste of fresh vibes within the place. You can set the mood with a mixture of plants placed at various areas in the room including tables, near curtains, near the television, on top of kitchen tables, or even in the hallway.
5. Give your bathroom the WOW factor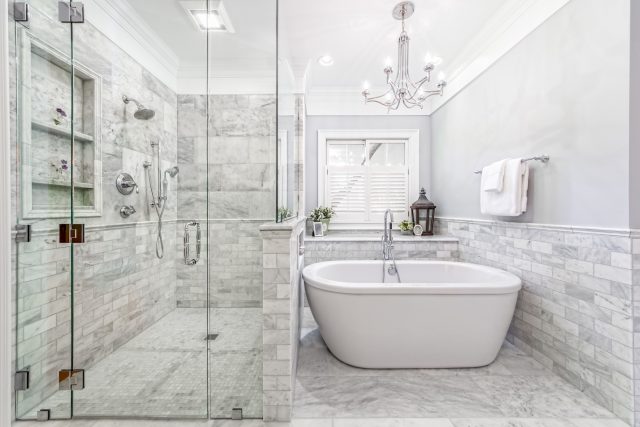 If you have guests over for an extended amount of time they will most certainly ask to use your bathroom. Make their visit to the bathroom memorable by adding some special touches. Use gold or silver-framed mirrors or any mirror with a glitzy frame and put bright accessories throughout the room to bring light and shine to their experience.
Decorate the room with soft silver shiny metallic wallpaper or shiny wall tiles that help separate the ceiling from the wall. Hang shiny chrome radiators in the bathroom and towel warmers to give the room that 5-star hotel experience. Try some of these products like these I found at https://www.traderadiators.com/heated-towel-rails/chrome-heated-towel-rails to make your bathroom truly shine with decadence.
6. Clean windows and sunbeams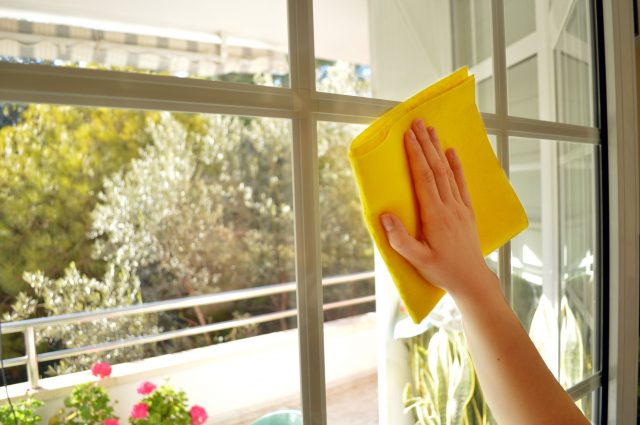 Washing windows is hardly one of anyone's favorite activities. However, if you have not touched the glass and frame for a long time, experiment and wash the windows clean. This will make the room a little bit lighter and when combined with shiny chandeliers and crystal vases it is a well-known recipe for making a room brighter and shinier in the sun's rays.
You also want to make sure that the light coming out of the chandelier isn't to glary. There is nothing worse than sitting at a dining room table with the glare of a bright bulb coming at your face. For a more modern look and design, focus on satin nickel or chrome finishes. According to BeaverMaids Bronze finishes are more commonly found in transitional rooms and combine design elements from both traditional and contemporary styles.
7. Change the furniture knobs in the room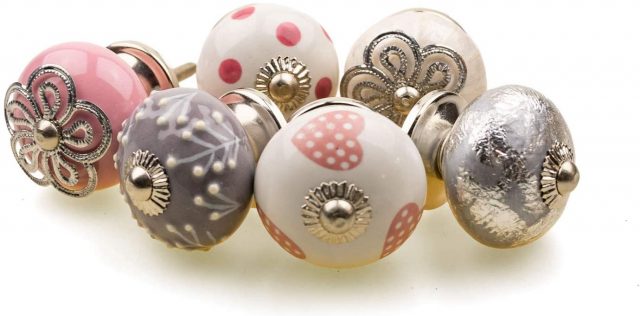 Whether it is the living room, kitchen or bedroom furniture changing the knobs is an inexpensive way to spruce up and make your room shiny and new. Believe it or not that small bit of shine from the kitchen drawers will help reflect any light that comes into the room.
Changing all those old furniture knobs in the living room to crystal, chrome, or bronze is a great way to enhance a room's shine. Try using different shapes and sizes so the furniture doesn't look too uniform and boring.
8. Reduce any Clutter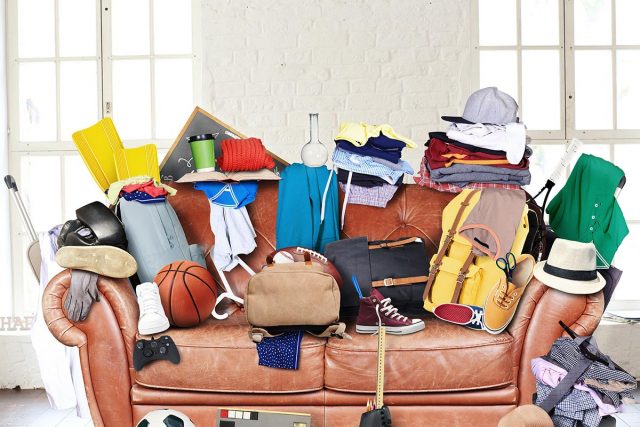 Last on the list I something that may seem obvious, but keeping rooms clean of household clutter will help the light spread around the room and reflect off the free space. Not only that but it will make the room look more spacious. Try using stylish storage baskets in each room for a more modern look.
All in all use what you love, then add in a dose of each of the four magic words: color, pattern, texture, and a little bit of shine to bring zing to a room, but beware of reflective overload. You don't need an entire wall of mirrors or a slippery marble floor to shine up the bedroom. All it takes is a touch of metallics, mirror, or glass to add the brightening effect of reflected light to your room. Shiny surfaces also help make a small room look larger.