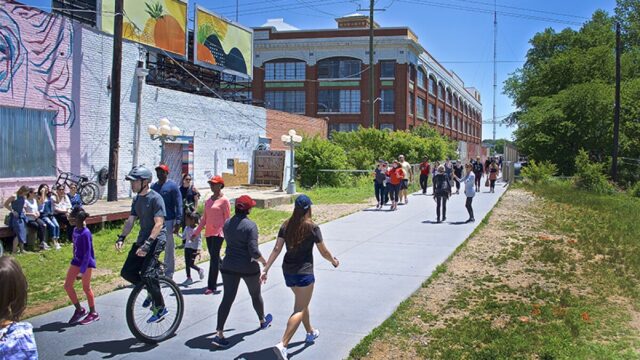 Welcome to the Atlanta BeltLine, a truly enchanting destination offering an array of exciting experiences for everyone to enjoy. This vibrant place attracts all kinds of visitors, making it an ideal choice for a memorable family getaway or a charming setting for a romantic first date.
So whether you seek adventure or romance, the Atlanta BeltLine promises to be the perfect location for unforgettable moments. Get ready to create cherished memories that will linger in your heart for years to come!
Why is the BeltLine project so important?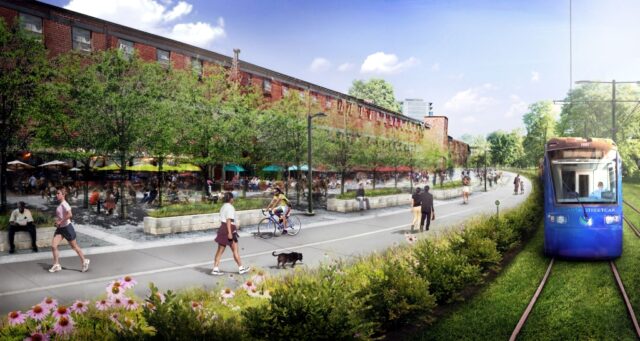 Atlanta BeltLine is a visionary and remarkable project that seamlessly links numerous vibrant neighborhoods across Atlanta. With its network of pathways, lush greenspaces, dynamic business developments, and welcoming accommodations, the Atlanta BeltLine beckons you to explore and revel in its limitless charms.
One of the most impressive aspects of this project is its dedication to affordability, making it an exceptional destination suited for individuals of all ages. Whether you're seeking a family-friendly environment or a place to call home for all generations, the Atlanta BeltLine offers a harmonious blend of serenity and excitement. It may sound too good to be true, but trust us; it's real!
What is the secret behind its success?
The secret lies in the fact that this project provides exactly what all generations need. Comfortable and modern accommodation with all the attractions at relatively affordable and reasonable prices.
We invite you to embrace the splendor of vast outdoor spaces and be captivated by the 22 miles of delightful railroad trails that interconnect the city's lively neighborhoods. This extraordinary blend of accessibility and beauty creates a perfect haven for families seeking a fulfilling life.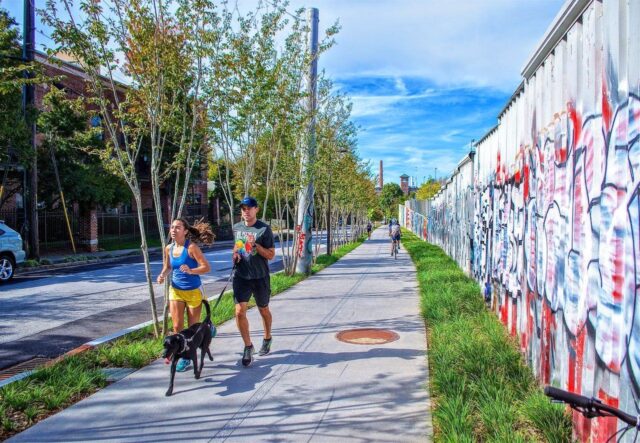 AtlantaBeltline accomodation
But that's not all! The Atlanta BeltLine provides welcoming and affordable accommodations while introducing an array of entertainment hotspots that cater to diverse interests and preferences.
The Atlanta BeltLine's commitment to affordability ensures that various housing options cater to different budgets. This means there is something for everyone's wallet and taste. The buildings are mostly new, modern and made to last. Affordable housing initiatives and mixed-use developments aim to create a diverse and inclusive community, offering housing solutions to a broader range of residents.
The Atlanta BeltLine is constantly evolving, and as a result, new apartments continue to be developed and added to this dynamic urban corridor. These apartments are strategically situated along the BeltLine's pathways, providing convenient access to the various amenities, parks, greenspaces, and attractions that make the BeltLine a sought-after destination.
Living in close proximity to restaurants, shops, and entertainment venues enhances the overall urban living experience. Another interesting fact is that many new apartment buildings in the Atlanta BeltLine incorporate eco-friendly and sustainable features, such as energy-efficient appliances, green building materials, and sustainable landscaping. The new apartments in the Atlanta BeltLine offer a unique opportunity to embrace an urban lifestyle that combines modern living, convenient amenities, and a strong sense of community.
The most fascinating aspect of the accommodation in the Atlanta BeltLine is its seamless and easy integration with the urban and natural landscape. Many residences enjoy breathtaking views of the BeltLine's greenspaces, parks, and art installations, allowing residents to embrace a harmonious blend of city living and nature's tranquility. Who doesn't like to take a break and go for a walk in the nearby park? Living in the Atlanta BeltLine gives you plenty of similar options!
Families will certainly love and enjoy the cozy neighborhoods with single-family homes and spacious yards, perfect for creating cherished memories that will last a lifetime. As we previously stated, many areas boast parks and recreational facilities, making them ideal for outdoor playtime and community gatherings. In such places, you will feel truly welcomed and accepted.
In the Atlanta BeltLine, homes and apartments are more than just a place to reside; it's an opportunity to embrace a modern lifestyle incorporating convenience, community, and creativity in one dynamic package.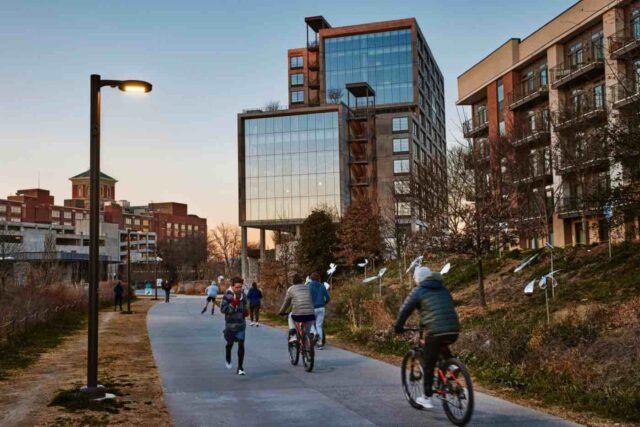 The project continues to shine and develop
The project continues to evolve, with several follow-up ventures underway, each playing a crucial role in bringing the Atlanta BeltLine's grand vision to life. The Atlanta BeltLine will soon dazzle with its full brilliance, providing everything necessary for a comfortable life. Whether you are a young professional, a family person, or a retiree searching for a peaceful place to live, the Atlanta BeltLine can meet all your needs.
The project continues to develop with the involvement of the finest architects and builders. It should be completed by the end of this year. There is no doubt that Atlanta BeltLine will continue to expand its collection of fabulous attractions and experiences, ensuring that its allure remains unmatched.
City life in Atlanta BeltLine
As you immerse yourself in this dynamic cityscape, you'll discover a vibrant community spirit that pervades every corner. Festivals and outdoor concerts liven the weekends, fostering a sense of connection among neighbors and nurturing friendships that last a lifetime.
With each passing day, the Atlanta BeltLine's allure continues to grow as new restaurants, boutiques, and art installations pop up, painting a canvas of ever-evolving possibilities. Yet, amidst this constant progress, the BeltLine remains rooted in its commitment to inclusivity, accessibility, and sustainability, creating a truly unique urban experience.
For food enthusiasts, BeltLine's restaurant lineup showcases diverse cuisines, ranging from Southern comfort food to international delicacies. Indulge in delicious barbecue dishes crafted by locals, savor the irresistible fusion of global flavors at eclectic restaurants, or treat yourself to exclusive dining experiences that delight both the soul and the eyes equally.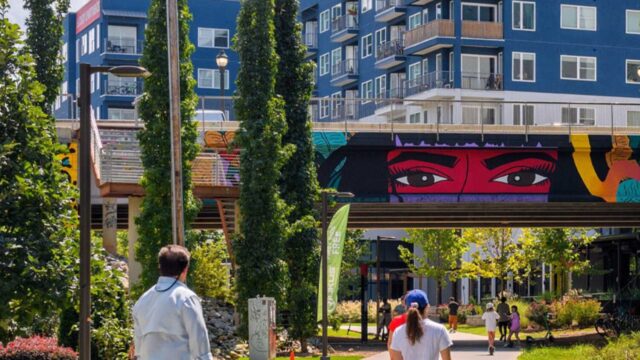 Experience Atlanta Beltline in its full charm
We hope that this text has prompted you to pause for a moment and contemplate this promising project. If you are searching for a better way of life, then the Atlanta BeltLine could be the perfect place for you and your loved ones. In today's modern world, everything is fast, but we also need time to unwind, gaze at the greenery, and reconnect with ourselves. Perhaps that is what the Atlanta BeltLine can truly offer us.