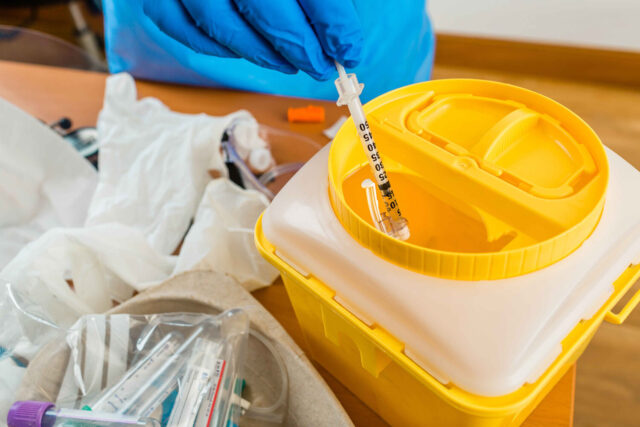 Medical waste is increasingly becoming problematic for the healthcare industry. With the rise in population, more and more medical waste is being produced – and it's not just discarded syringes and tubes that are causing a stir.
From improper disposal to contamination hazards, there's a lot to consider when it comes to medical waste.
Benefits of Proper Medical Waste Management
Unsafely disposing of medical waste can result in serious health risks for those exposed to it, potential damage to the environment, and legal penalties for the responsible parties.
Proper medical waste management involves more than simply discarding hazardous items. It includes a variety of strategies aimed at reducing and safely handling any generated waste.
The following are some important benefits associated with proper medical waste management:
1. Reduced Risk of Disease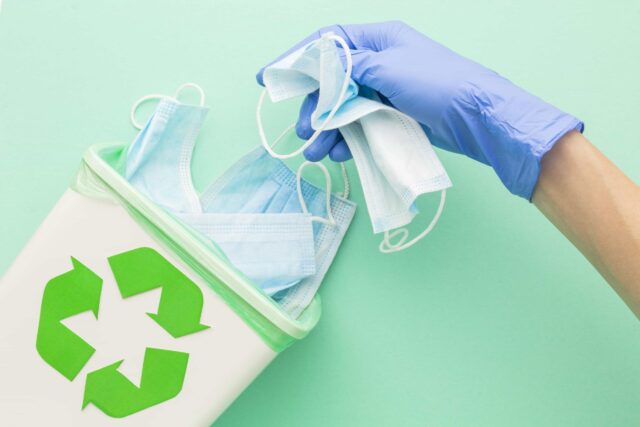 The inappropriate disposal of certain hazardous substances such as needles or body fluids can lead to the transmission of infectious diseases such as Hepatitis or HIV among humans or even animals if they come into contact with these materials.
By properly disposing or treating these items according to regulatory standards, workers, patients and local communities can be kept safe from unsafe exposure.
2. Prevent Pollution
If they are improperly discarded, toxic chemicals can find their way into soil, air or water supplies which could have devastating effects on both animal and human life. Proper disposal reduces the risk of pollution and contamination to both natural preserves and populated areas alike.
3. Cost Savings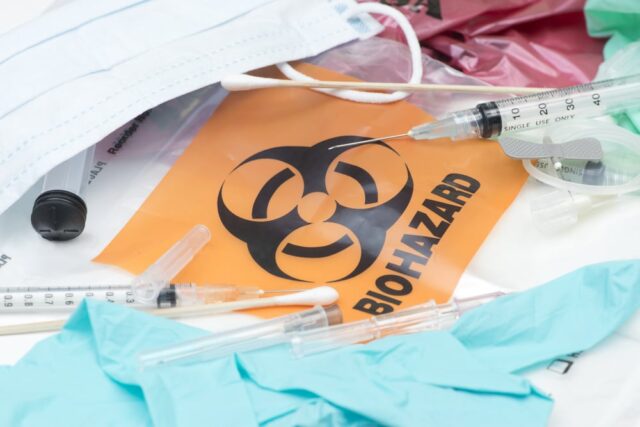 With proper handling techniques in place such as segregation or decontamination procedures, organizations can save both time and money by shrinking the amount of potential wastes that must ultimately be processed for safe disposal by an outside professional service provider.
4. Legal Compliance
Regulatory authorities monitor those responsible for dealing with hazardous materials which may result in fines if there is reason to suspect improper handling practices are being used.
Utilizing professional services alongside appropriate safety protocols will ensure that organizations remain compliant with all current government regulations on hazardous material control measures.
Types of Medical Waste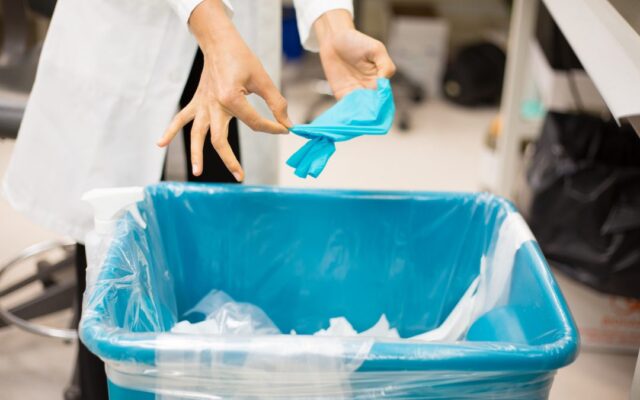 It takes many forms, each of which must be managed properly to limit the risk of contamination and infection. In medical facilities, different types can include human tissue, sharps (needles and scalpels), body fluids, bandages, and medical equipment.
In a non-medical setting, such as a domestic environment with a family member receiving medical attention or undergoing treatment at home, residential items used for housekeeping or hygiene may also be considered medical waste.
Sharps are particularly dangerous because they can easily become contaminated with infectious microorganisms and therefore pose a great risk to healthcare workers and other people in contact with them. Sharps should not be disposed of in regular refuse bins but placed in special containers provided by local health authorities.
Body fluids such as urine, feces, vomit and other liquid wastes stored in biohazard bags are classified as infectious waste that may contain hazardous contaminants like bacteria or viruses. These materials require separate handling for proper disposal.
Cytotoxic drugs used on patients should never be mixed with general domestic garbage but gradually channeled towards an appropriate liquid dispersion system with proper authorization from health authorities.
Proper decontamination procedures must be strictly followed before disposing of any materials coming into contact with cytotoxic medication that has been spilled or discarded is paramount to prevent health hazards to personnel exposed to these drugs during handling operations.
Pathological items such as organs tissue removed during surgery are also subject to special regulations due to the high risk of infection they carry if not treated properly upon disposal.
Items such as needles or catheter should not be disposed of anywhere where they can cause harm (such as parks or public beaches) but instead directed towards an incinerator designed for secure destruction operations; those incinerators typically feature high temperatures and special equipment designed to reduce the risks associated with these materials.
Common Medical Waste Problems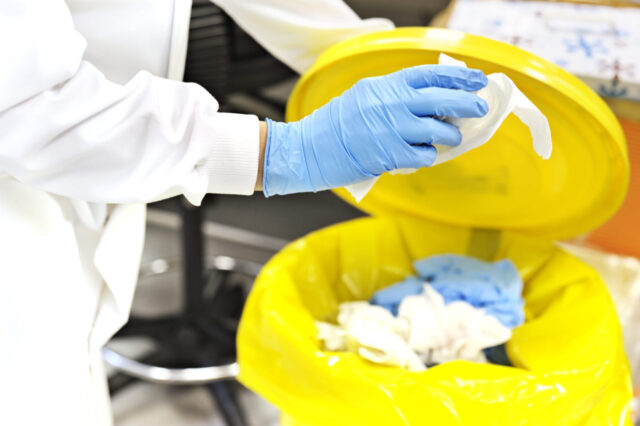 It can be a challenge to handle safely and efficiently. Common medical waste problems include the improper disposal of hazardous items such as needles, expired medicines, and expired food items, as well as improper storage of sensitive documents and materials.
Other challenges include waste management systems that create potential contamination risks due to inadequate storage, handling or shipping of medical materials and supplies.
The proper handling of medical waste is critical for maintaining the safety and health of workers in the healthcare environment. To help prevent common medical waste problems, healthcare establishments should create policies for staff education about the proper disposal methods for hazardous materials and developing procedures which clearly define how wastes should be handled.
Employees should also receive annual refresher courses in order to ensure they understand proper protocols.
Organizations should also provide safe storage areas with secure containers that are properly labeled to identify each item's contents. Medical staff should regularly inspect these areas for potential spills or offenses that can cause contamination risk or safety hazards.
Additionally, separating medical waste from general trash is an important precaution to take when disposing of any potentially hazardous items. Lastly, consulting with local environmental health departments about local regulations related to the disposal of hazardous materials is an important step that all organizations handling medical waste must take in order to remain compliant with applicable laws and regulations.
Conclusion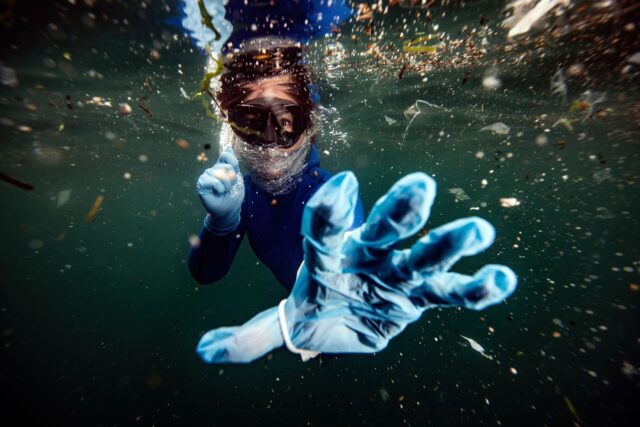 Environmental awareness and proper disposal of medical waste are crucial to preserving the health and safety of our planet. Unfortunately, dealing with medical waste is often a complicated process that requires specialized knowledge, training, and treatment.
It is estimated that in the United States alone, more than 12 million tons of medical waste each year finds its way into landfills and other disposal areas without proper treatment.
By taking these steps to ensure responsible disposal throughout the entire life cycle of producing hazardous materials and special wastes containing potentially infectious agents or cytotoxic substances; we can help protect our environment from preventable harm due to unsafe handling practices while still providing necessary healthcare services.