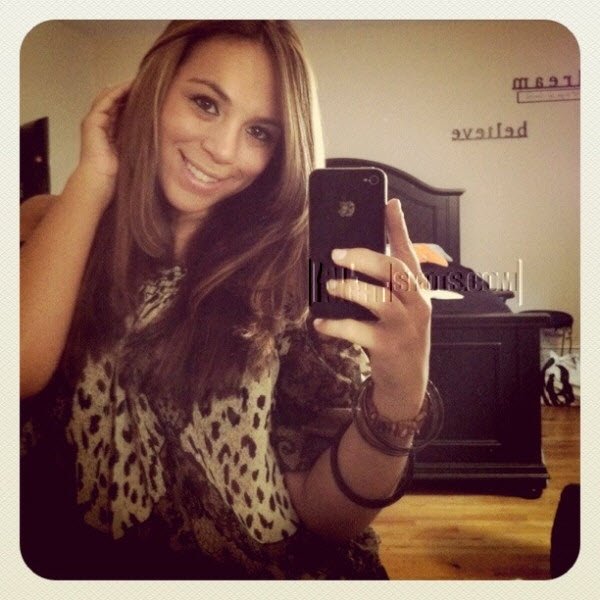 Get familiar with Puerto Rican and Italian model Xtina Noel @XtinaNoel reppin Yonkers,NY.
Here is a piece of her recent interview with HennyWiz:
Hennywiz – What other interest do you have besides modeling?
Xtina Noel – Well for one, I just got into acting so that's pretty exciting
Hennywiz – Will we be seeing you on the big screen anytime soon?
Xtina Noel – Yes you will! Keep an eye out for my 1st acting role in the feature film "ten buck baton"
Hennywiz – What would be a dream role for you?
Xtina Noel – Definitely something along the lines of comedy – I'm pretty silly
Hennywiz – I'll be remorse if I didn't ask but, single, married, divorced?
Xtina Noel – lol – ha! You couldn't help yourself could you? *laughs* I'm currently seeing someone
Hennywiz – What advice do you have for someone that would like to approach you in public?
Xtina Noel – Please do not use the corny pick up lines, they are so bad! Be mature and respectful.
Hennywiz – What are some of the worst pick up lines you ever been hit with?
Xtina Noel – All of them!
Hennywiz – What turns you on the most?
Xtina Noel – Confidence and personality
Hennywiz – What is an ultimate turn off for you?
Xtina Noel – co**iness, being overly flashy with your money and no sense of humor
Hennywiz – Do you consider yourself a casual romantic or a super freak?
Xtina Noel – Can I be a romantic freak? Because I'm pretty much both *laughs*
Hennywiz – How would you describe your fashion style?
Xtina Noel – I'd like to say I'm pretty up to par with my fashion sense and I have a stylist most of the time if I need help picking and choosing outfits for events
Hennywiz – What genre of music are you into?
Xtina Noel – I listen to everything
Hennywiz – Drink of choice that gets you going?
Xtina Noel – A dirty martini, extra dirty 😉
Hennywiz – What is one thing about yourself that tends to shock people once they get to know you personally?
Xtina Noel – That I'm pretty much down to earth and I'm a goofball. I also work a full time 9 to 5 job so I'm not just a pretty face in front of the camera, I have brains too. A lot of people think that because I do what I do, that I think I'm better than the next person which is totally not true. I'm a regular person too and I do silly things because I like to laugh and I enjoy making other people laugh.
Hennywiz – What is your guilty pleasure?
Xtina Noel – Cheeseburgers!
Hennywiz – Name some things you couldn't live without?
Xtina Noel – Cheeseburgers, my blackberry and my iphone, lip gloss, se* *giggles* did I say that out loud?
Hennywiz – What advice do you have for inspiring models out there trying to break into the industry? Xtina Noel – The best advice I can give is good luck! Like I said, it's a very hard industry to adapt to and it does take a toll on your personal life. If you strive to make it then be the best you can be and don't let anyone or anything bring you down. If you fail once, try again. Don't give up & dream big!
Hennywiz – Lastly, xtinanoel.com is your website. What can fans expect when they log on?
Xtina Noel – A step into my world. You can see videos of my behind the scenes from photoshoots and radio interviews, all of my photos, celebrities, blogs and more!
Hennywiz – I really appreciate you taking the time to grant me this interview. Keep us posted on your future endeavors and don't be a stranger. Anything you want to say to your fans out there?
Xtina Noel – Yes! I love this part! I would like to thank all of my supporters that have been there from day one and have watched me grow. I couldn't be where I am today without all of you. Thank you to my parents and friends for sticking by me thru it all I love you guys!