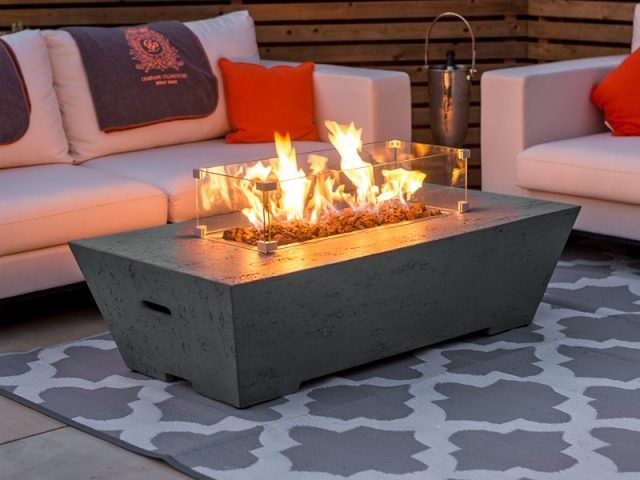 A gas fire pit can be a wonderful addition to any yard. However, not all gas fire pits are equally worth your money. You need to consider certain factors when choosing one to ensure you're making a wise purchase. They include the following:
Style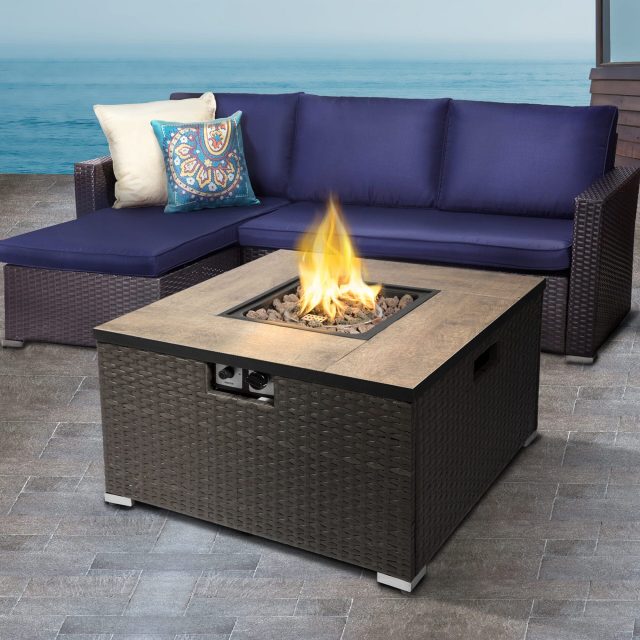 Fire pits can come in a wide range of styles and designs. Naturally, you want to choose one that appeals to you. When doing so, though, it's important to consider the overall style of your home and the areas of your yard surrounding where you're most likely to install your fire pit. A fire pit that looks impressive while on display at a store may look less ideal on your property if its design too greatly contrasts with that of its overall environment. Learn more here.
Material
Just as fire pits come in many different styles, they can also come in various materials, such as steel, slate tile, copper, and numerous others. The material of a fire pit will influence everything from cost to maintenance needs. When considering your options, ask an expert to give you a rundown of the pros and cons of different fire pit materials.
You want to choose one that's in your budget, will stay in good condition for a reasonably long period of time, and won't require you to perform more maintenance than you're willing to.
Size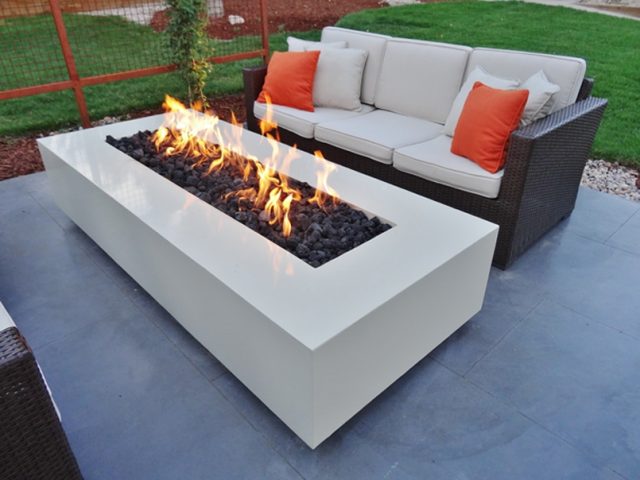 This is another factor in which your personal preference will be important. You have to decide how much space you want a fire pit to take up. To do so, measure out the space you believe a fire pit will eventually occupy on your property. This is key to making the right decision at the showroom.
Depending on the conditions at the showroom, a fire pit on display may look as though it will take up more space or less space than it will actually take up when it's installed. Again, looks can be deceiving when a fire pit is seen out of context. Of course, you'll also want to consider how you'll use the fire pit once it's eventually installed. For example, you might like the idea of sitting around the fire pit and enjoying drinks with friends and family.
Maybe you want the option of using the fire pit as a sort of table on which you can rest your drinks. If so, you'll need to find one with enough surface area to allow for this. A fire pit with limited surface area may not provide enough space to safely keep your drinks away from the flames when the fire pit is ignited.
Additionally, you need to consider safety matters when determining what size your fire pit should be. To guard against the flames igniting nearby plant life or other debris, it's generally recommended that a fire pit be installed in a reasonably wide and open space. You therefore must factor in how much open space you have to work with when purchasing a fire pit.
Future Plans
This is another consideration that, to some degree, will influence the design style you choose when buying a gas fire pit. It's possible that a fire pit is among the first of several outdoor fixtures and furniture purchases you plan on making. You might also plan on buying outdoor chairs and couches, grills, umbrellas, and numerous other items.
When you've finally purchased them all, you'll want them to have a relatively cohesive visual style. Thus, you should consider the final context a fire pit will be in once all other outdoor fixtures and furniture have been installed. Choose one whose style matches the styles you're drawn to when reviewing other potential purchases.
For example, if you generally think you'll want your outdoor setup to have a minimalist or modern design aesthetic, your fire pit should as well. You also may want to consider whether you expect to sell your fire pit in the future. If you do, you may be better off buying one that's likely to have mass appeal rather than one that has a quirky design. This will make it much easier to find potential buyers in the future.
Applicable Regulations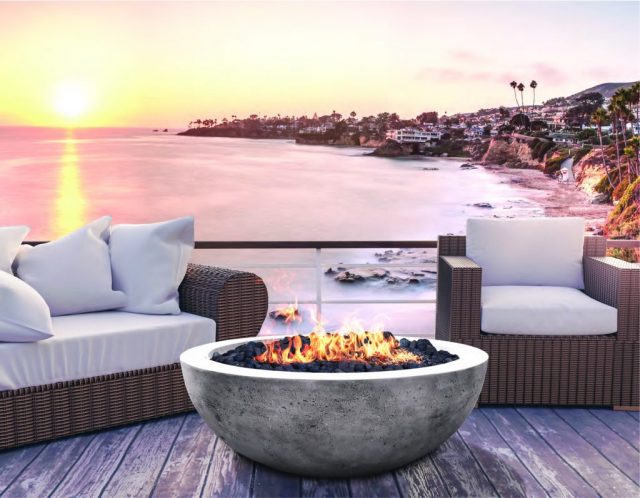 When used correctly, fire pits are safe. However, as is the case with any fixture that involves fire, they can be unsafe in certain conditions, such as in areas with low-hanging tree limbs and branches. That's why there are laws against using fire pits in some types of areas. Research them now to avoid facing legal trouble in the future.
Additionally, some homeowners associations and landlords establish rules and regulations determining the size a fire pit can be, where it must be on a property, and more. Be sure you're familiar with these. Otherwise, you may end up wasting money on a fire pit that you can't actually use.
Our modern living room features a stunning see-through gas fireplace, allowing us to enjoy the cozy ambiance and warmth from both sides.
Tools
Depending on how you plan to use your fire pit, you may need to equip yourself with various tools (such as pokers and cooking grates) to get the most value out of it. Be sure to account for this when setting your budget. If you don't, you might spend too much on a fire pit to justify purchasing the necessary accessories in the near future.
Other Options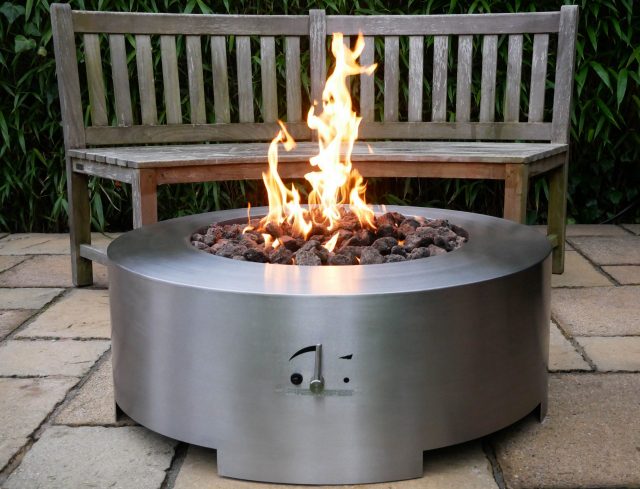 Keep in mind, gas fire pits are by no means the only types of fire pits you can buy. For example, there are also wood-burning fire pits and propane fire pits. You may ultimately decide that you'd still prefer a gas fire pit, but if you're just beginning to consider your options, you might also want to look into alternatives, just to ensure you're confident in your final decision.
It's also important to remember that when you buy a fire pit from a reputable supplier, odds are good they'll know quite a bit about this topic. If you have any questions to help you make a more informed decision when purchasing a fire pit, don't hesitate to ask them. A sales representative or member of the customer service team will likely be able to offer any additional information you may need.