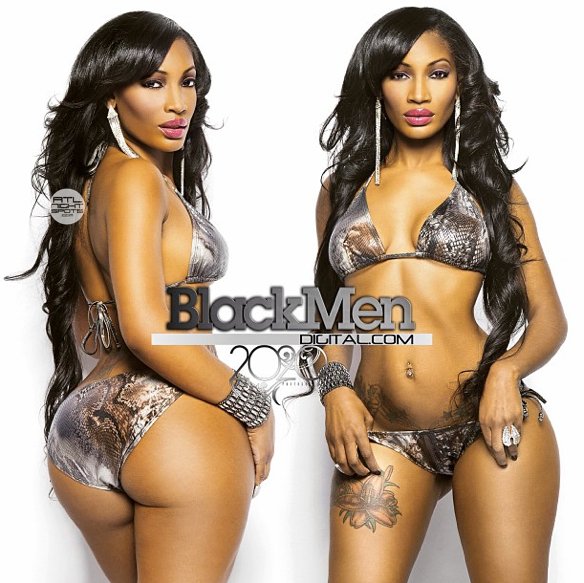 We showed you the behind the scenes video from Erica Dixon's Blackmen magazine shoot, now check out the finished product.
Are you feeling this picture?
Monday night, Erica really snapped on Momma Dee during a family meal that ended in disaster on "Love & Hip Hop: Atlanta." After the initial blowup during the dinner and calling Scrappy a "broke b*tch," Erica drove off into the night as the rapper demanded his ring back.
Things turned ugly during the family gathering when the topic of respect came up, and Erica has absolutely had it with Momma Dee calling her everything but a child of God. Scrappy was hoping that everyone could work out their differences over a tasty plate, but Erica doesn't need to love a man's mother to love him.
In her particular situation, Erica doesn't feel the need to become Momma Dee's best friend.
"When it comes to Momma Dee, hell no! Or any mother like Momma Dee–feel no obligation to be cool. Keep it cordial. You don't have to always be around the b****,"
said Erica.
The big problem for Erica on Monday's episode of "LHHA" was that she didn't feel Scrappy was really defending her honor and speaking up for his bride-to-be. If she's about to pledge her life to a guy, Erica expects him to keep his mother in line when she gets disrespectful.
"I expect Scrappy to be a man and to stand up, hands down. When it comes to his family and when it comes to his raggedy ass momma too. I expect him to be a man."