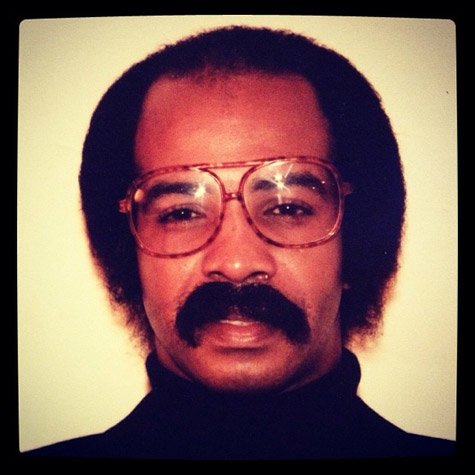 Drake dedicates a tattoo to his forth family member in the form of a mug shot picture. The Canadian rapper visited Shamrock Social Club tattoo parlor in West Hollywood last week to get a tattoo of his father, Dennis Graham, on his arm. The mini portrait, which he shared on Instagram, was taken from a mug shot of the senior Graham.
"Fun Mini portrait from a mugshot of @champagnepapi's dad," tweeted tattoo artist Dr. Woo.
Drakes dad's reaction was… "This means the world to me, my baby," he tweeted. Drizzy also has tattoos of his mother, grandmother, uncle, and Aaliyah on his back.