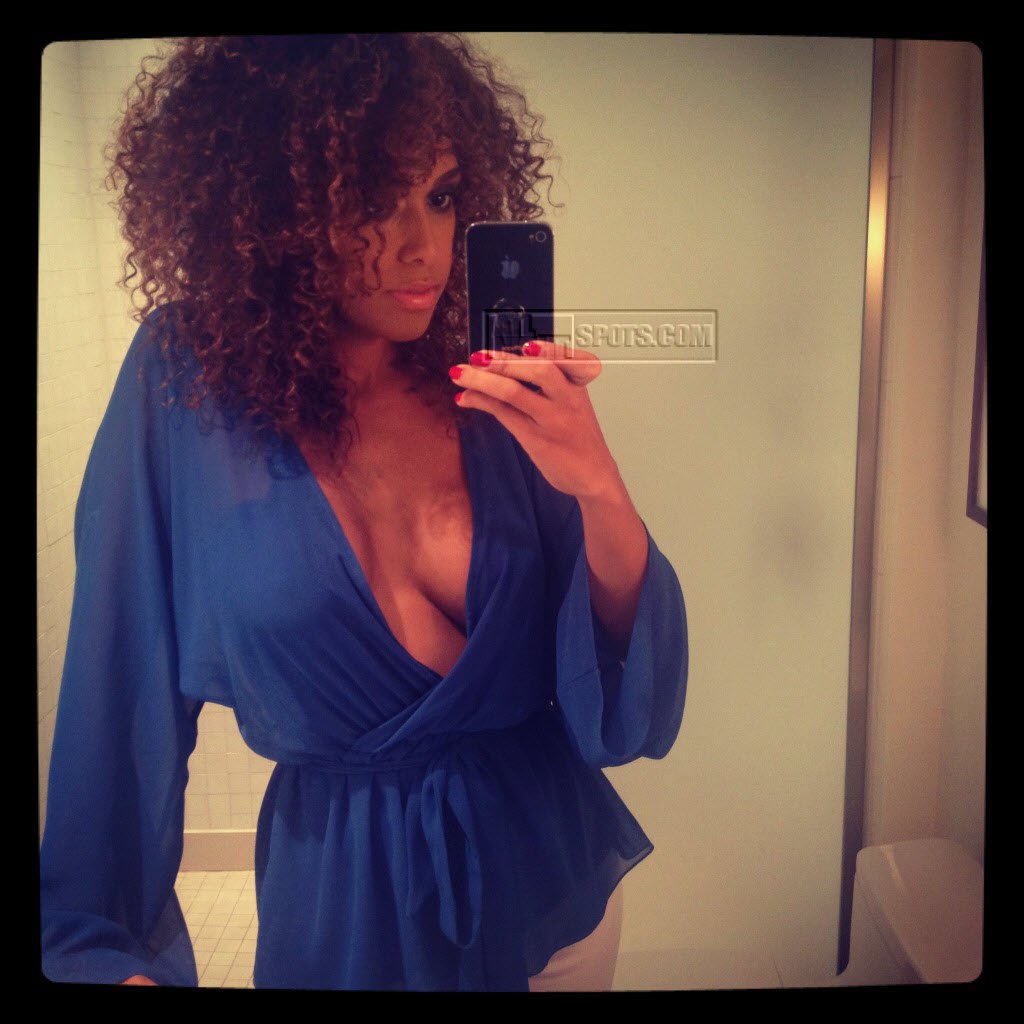 It's never to early in the morning for some ANS Dime Time. TGIF and thank god for the beautiful Aisha Thalia. I didn't know if she was gonna get the Dime Time trophy or the Weekend Wifey one.. So she got both.
Her Bio
A Caribbean native with a multiethnic heritage (Irish, German, and Trinidadian,) Aisha Thalia has a distinctly different look. Her look is versatile and she can transform herself into many different characters with ease.

Aisha Thalia is no stranger to being in front of the camera. Although she is relatively new to the acting world, she has plenty of experience behind the microphone and camera. Whether it has been working for Maxim magazine on the red carpet interviewing celebrities, local TV, or working during Miami's fashion week interviewing designers, Aisha brings energy and life to every event she hosts.

Being well spoken and extremely outgoing has opened many avenues for success within the south Florida entertainment industry. Aisha Thalia can be seen modeling on many runways in and around south Florida. She is the face of a women's clothing line (Pamfa) as well as an upscale jewelry line (shannonsaintclair.com.) Aisha has been featured in magazines, print ads and music videos including a video with Kanye West and John Legend. Just recently Aisha Thalia has taken her passion for entertaining to the next level and just completed her first short film, "Perfect Peace." Her first feature length film is enti*led "A Mistaken Look" and is due to be released this fall.

Being a strong supporter of charity work, Aisha Thalia has had the pleasure of working with and being the face of many charitable groups and causes. She is the team captain of a Relay for Life charity through the American Cancer Society, runs an environmental awareness club for elementary school children, is a strong supporter of breast cancer awareness and has volunteered many hours with domestic abuse centers. Keep up with her many endeavors and projects on her blog and please participate whenever you feel compelled to do so. Keep your eyes peeled for this young actress and model in the future.
Website aishathalia.com
Twitter @AishaThalia
Newest message board posts:
Beautiful women behind bars.. Would you date em?
LMAO @ Brian Scalabrine Tweets Picture Of Chris Bosh's Newborn Baby
Workout PeteRubish, 20 years old deadlifting 800
(We got to get the message board popping again..)