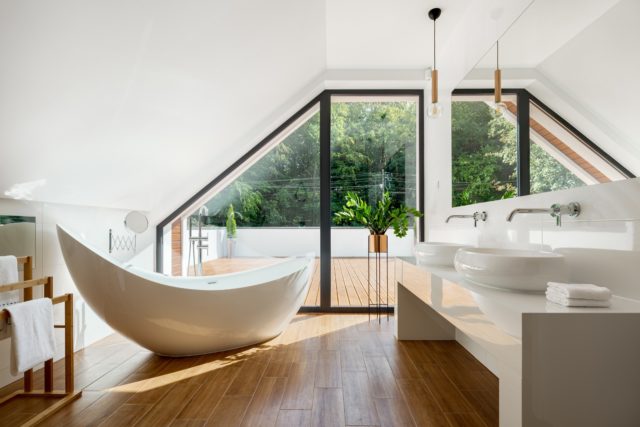 Some people prefer taking showers, not wanting to spend a long time in the bathroom and just wanting to take care of their hygiene. On the other hand, for many individuals taking a long bath is one of the best parts of their day, especially if it was a long and stressful one.
No matter if you are looking for a basic bathtub or are searching for one that offers the full experience, there are a lot of factors to consider and choose from, with the type, material, size, and installation process being just some of them.
So, if you are on the market of getting a new tub or are just looking to learn more about your options in the future, here are the most common kinds, as well as the things you should think about before purchasing the product.
The Most Common Types
1. General/ Standard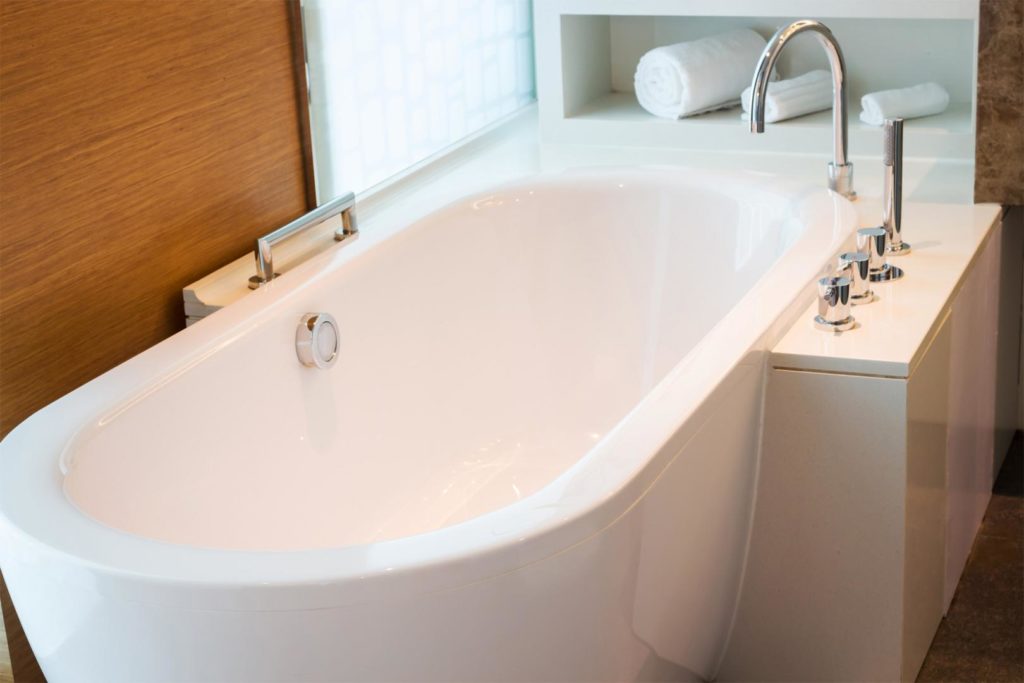 With no special features, this is the most basic and affordable kind you can find and it is probably the most convenient too. This is because these types generally have the same or very similar measurements, meaning that the installation would be extremely easy and simply requires replacing the old with the new.
2. The Soaking Type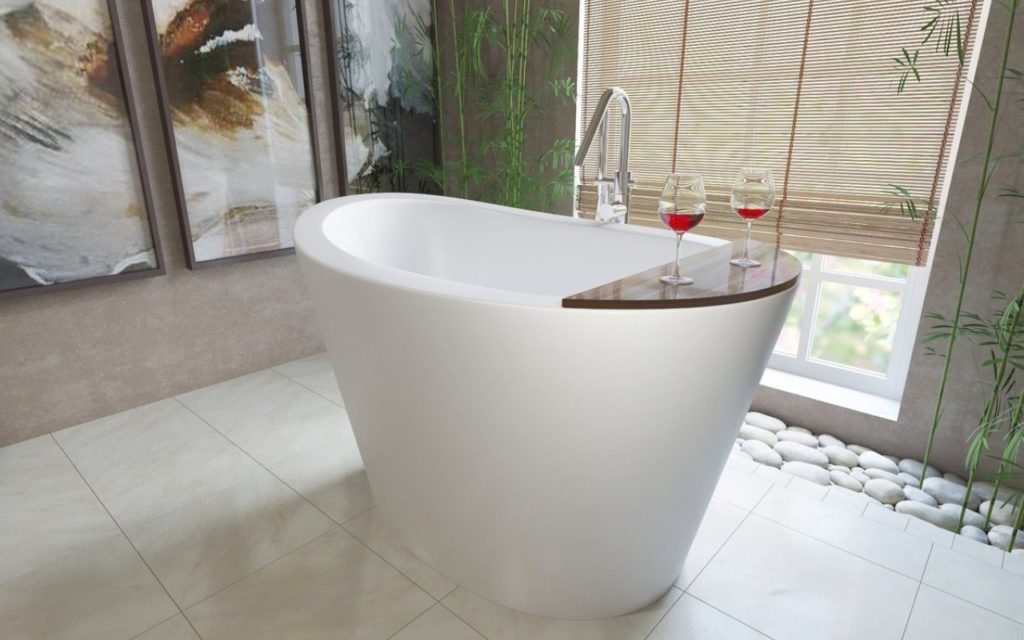 In recent years, they have immensely grown in popularity and are available in a wide range of materials and prices. They are great for individuals who are looking for a relaxing and soothing experience since they are much deeper, allowing you to soak into the water up to your neck. They are also wider, longer, and certain models even offer built-in seats.
3. Whirlpool/ Air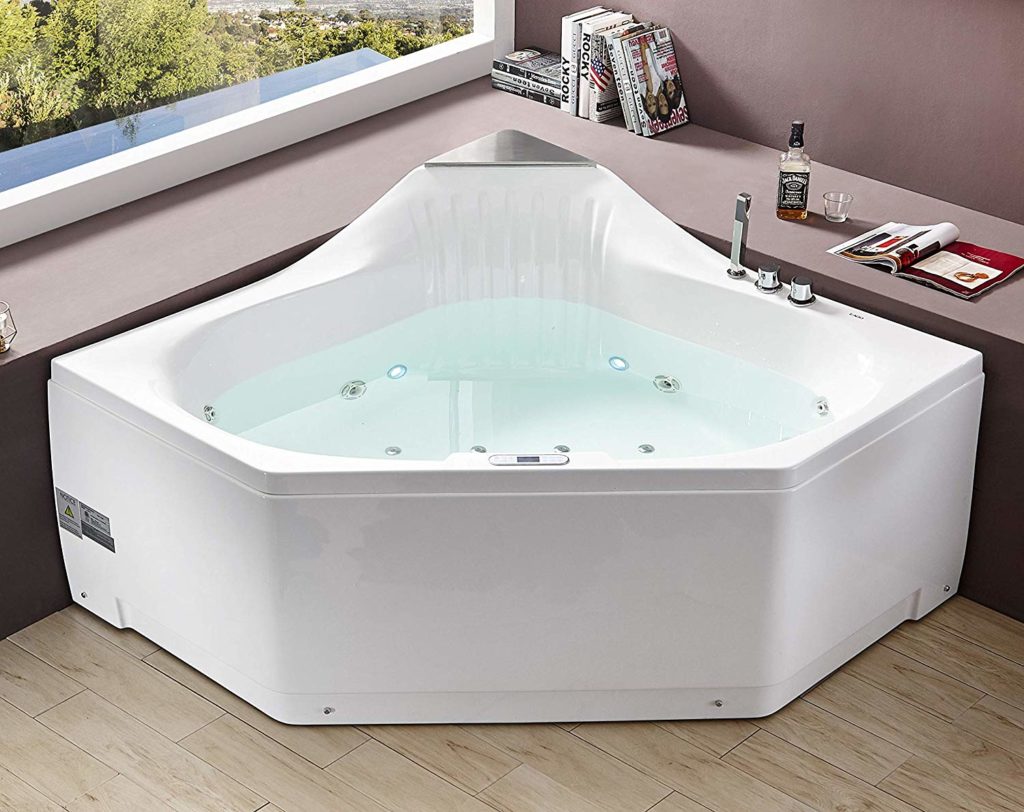 These models come equipped with jets that allow you to enjoy a nice massage-like experience while bathing. The jets in a whirlpool tub are more strategically positioned against a person's body while they are lying down and aim to hit all the larger muscle areas in the process.
The air bathtub offers a similar experience with the difference being that the jets are designed and positioned in a way that is meant to spread the pressure throughout the space instead of focusing on certain areas only. This provides a weaker sensation, so it is perfect for people who are looking for a more relaxing underwater massage.
4. Combination Types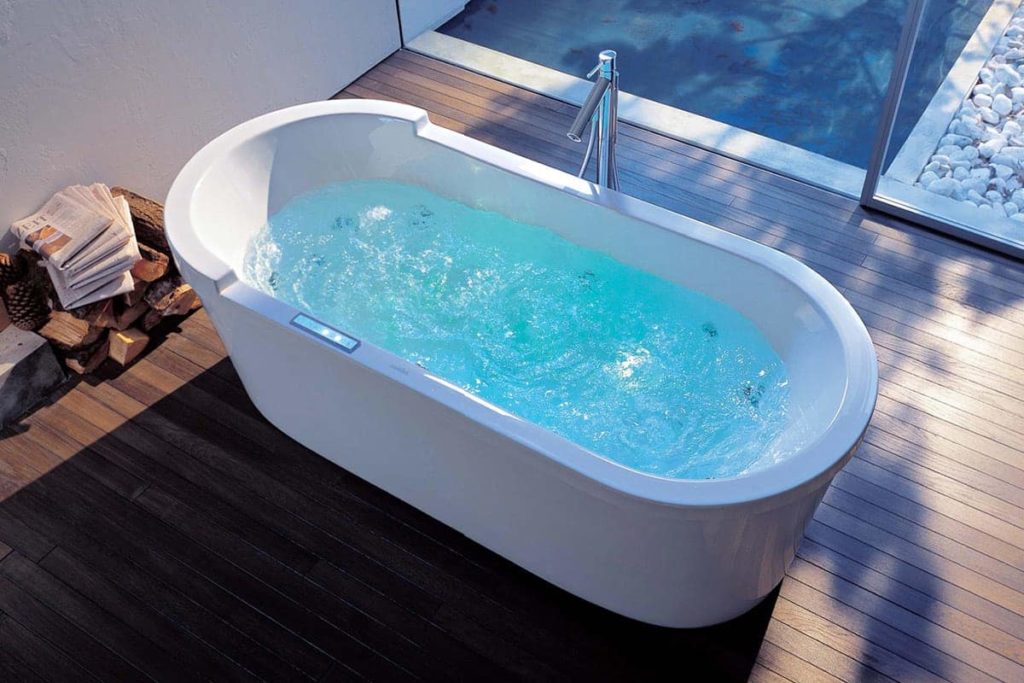 If you are having a hard time choosing just one of the types listed above then this kind might be the right one for you. Combination models can include soaking bathtubs with installed jets or one with both the air and whirlpool systems. Just have in mind that the more extras you add to your list, the pricier the product will be.
5. Walk-In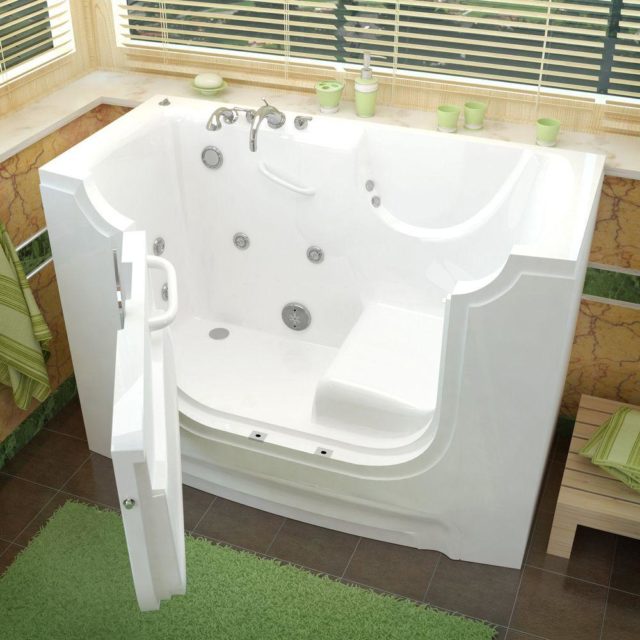 They are specifically designed for the elderly or anyone whose mobility is limited. Featuring a threshold that is very low, sealed doors, a handlebar, showerhead that can be held, seating area, as well as a non-slippery floor, not only do they offer convenience but also ensure the safety of those who have problems moving. Certain models are specially crafted to accommodate individuals in wheelchairs.
For those who would like to know more about what these tubs are and what they have to offer, WalkInTubReport.com has all the information you need.
Ways of Installation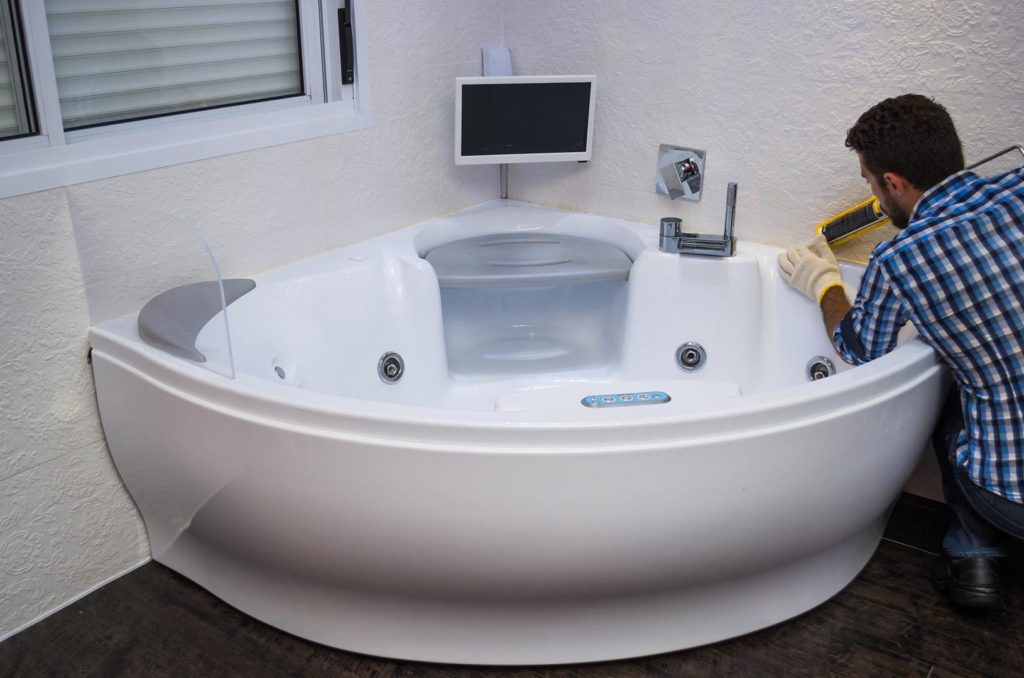 1. Alcove
The placement is in between 3 walls, meaning that only one side of the bathtub is finished. This is the most common way of installment and the cheapest one as well and what is so great about it is that you will have a chance of adding a showerhead to it as opposed to just having faucets.
2. Corner
Designed with space-efficiency in mind, they are perfect for smaller bathrooms or ones with limited space. Generally, models have 3 sides with two of them being installed against walls. Since they are completely different than most other types, when you are in the store, do not hesitate to sit in one and see how it feels, especially if you have never used it before.
3. Freestanding
Just as the name suggests, it does not require any walls for installation so it usually stands on a specially designed base or feet. However, as stylish as they are, they fit better in areas that are spacious since they do take up more room.
4. Undermount/ Drop-In
Platform bathtubs have no finished side and are meant to be placed in a frame instead, hence the name – drop-in. Since these frames are highly customizable when it comes to the material they're made of or their color, they are a great option for people who care a lot about interior design and would like to have a bathtub that fits into a certain aesthetic.
Undermount tubs work similarly, except they have a deck surrounding the bottom of the model. The material they are made from is usually stone or tile, so yet again, they offer more interior design options.
On the other hand, both types are more difficult and more expensive to install.
Things to Consider When Buying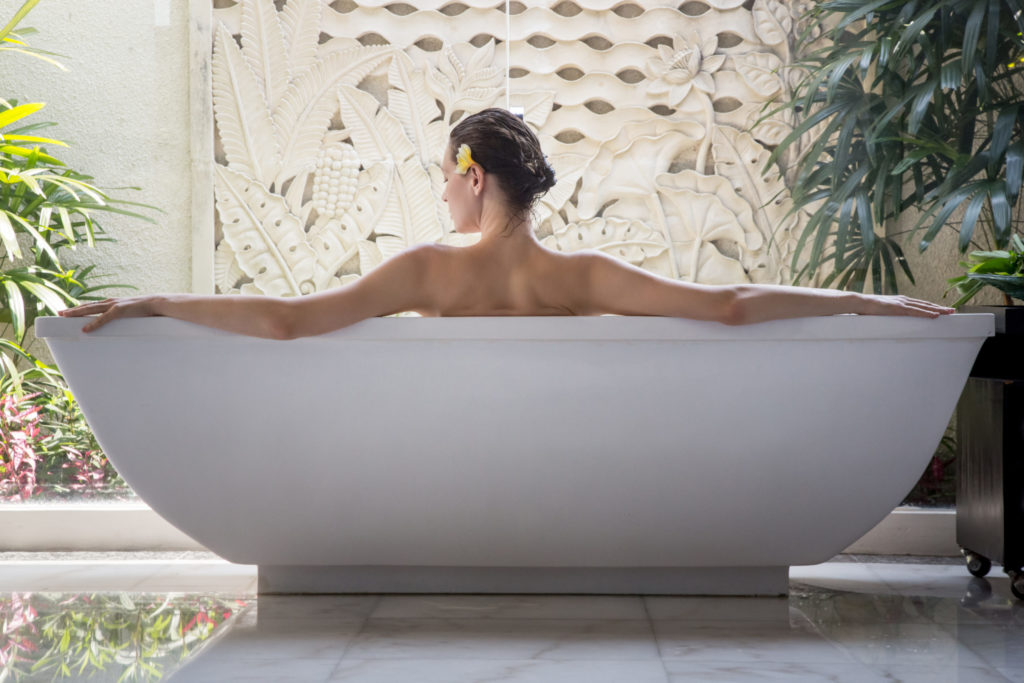 The size will be the first thing you should think about, especially if you are replacing an old one. No matter your preference, it is important to make sure that a certain model can fit into your space before going out and getting it.
Whether the cost is important or not will solely depend on your budget and how much you are willing to spend. It is also advisable to hire a professional for the installation process since doing it yourself might prove to be harder than it seems.
If you prefer to have a separate shower and tub, then you do not have to think too much about your shower options. But if you would like to have both in one and you are working with limited space, then choosing a type and model that can give you that might be your best option.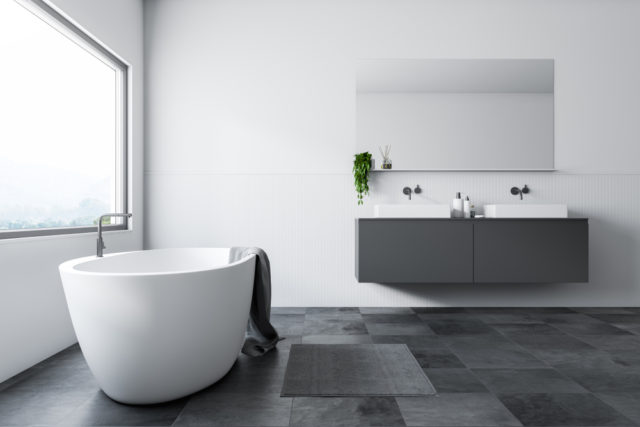 Style and the material are also things you should consider. Most models are made from fiberglass and acrylic due to affordability. Acrylic is more durable, but fiberglass is the cheapest. Other materials you can go for include marble, cast iron, steel, and copper.
Also, you can find modern tubs in an array of colors and designs, however, they will also be more expensive than standard models.
The weight is especially important for heavier materials and if you are placing it on an upper floor. This might result in additional installation expenses to ensure your floor will be able to hold the weight. In such cases, it is always best to consult a contractor and learn everything you need to avoid any future problems.
Conclusion
Take some time and consider all your options to make sure you choose a bathtub that will not only serve you for a long time but also help you relax and unwind after a hard day. There are many options to choose from, so hopefully, you will be able to find one that suits all your needs.