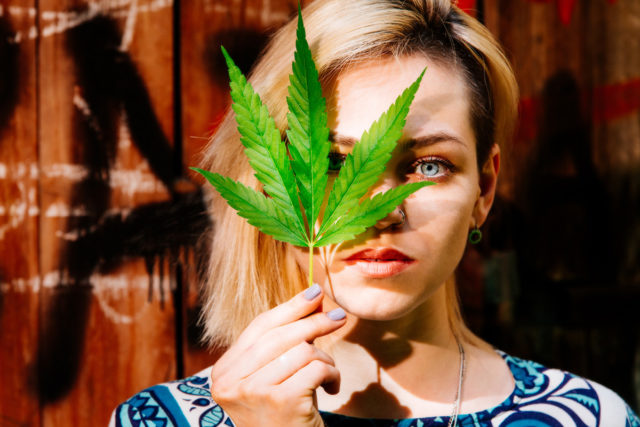 Enjoying cannabis is truly a great thing, as long as you are not going way too crazy with it. However, just like coffee lovers have the urge to tell everyone how much they are in love with their morning ambrosia, other people want to show off with the things they like as well.
Whether you're going to wear the four-twenty shirt, or you're simply going to show off with any other cannabis-lover type of merch, it is completely up to you, we're just here to give you a few ideas.
You don't even have to be a cannabis lover yourself to continue reading this one until the end. Maybe you have a friend or a relative who's really into exploring the magical wonders of the herb, so why not gift them something from our list? We're pretty sure they'll appreciate it. Let's take a look.
1. A weed grinder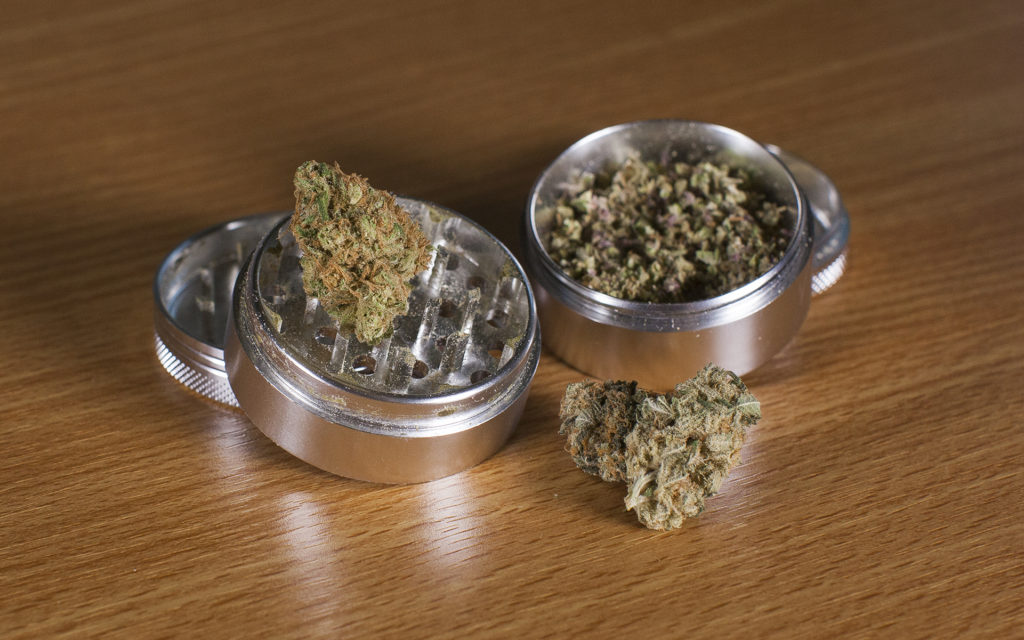 We all know that people who smoke love the experience, but they are quite irritated by the fact that they have to set up everything with their own hands, which can get very painful if you are doing it daily, or even worse, multiple times per day.
A grinder helps a lot when it comes to saving time and doing things without damaging your fingers, so it is pretty much safe to say that this type of gift is one that your cannabis-loving buddy will appreciate if they already don't have one.
They come in many different shapes and styles, so feel free to find one that matches the things they like. If they are more on the Goth side, there are tons of models with skulls and all of the dark goodies, and so on and so on. We recently saw one in the form of a Pokémon Ball, so definitely get that one if they are fans.
2. A UFO bong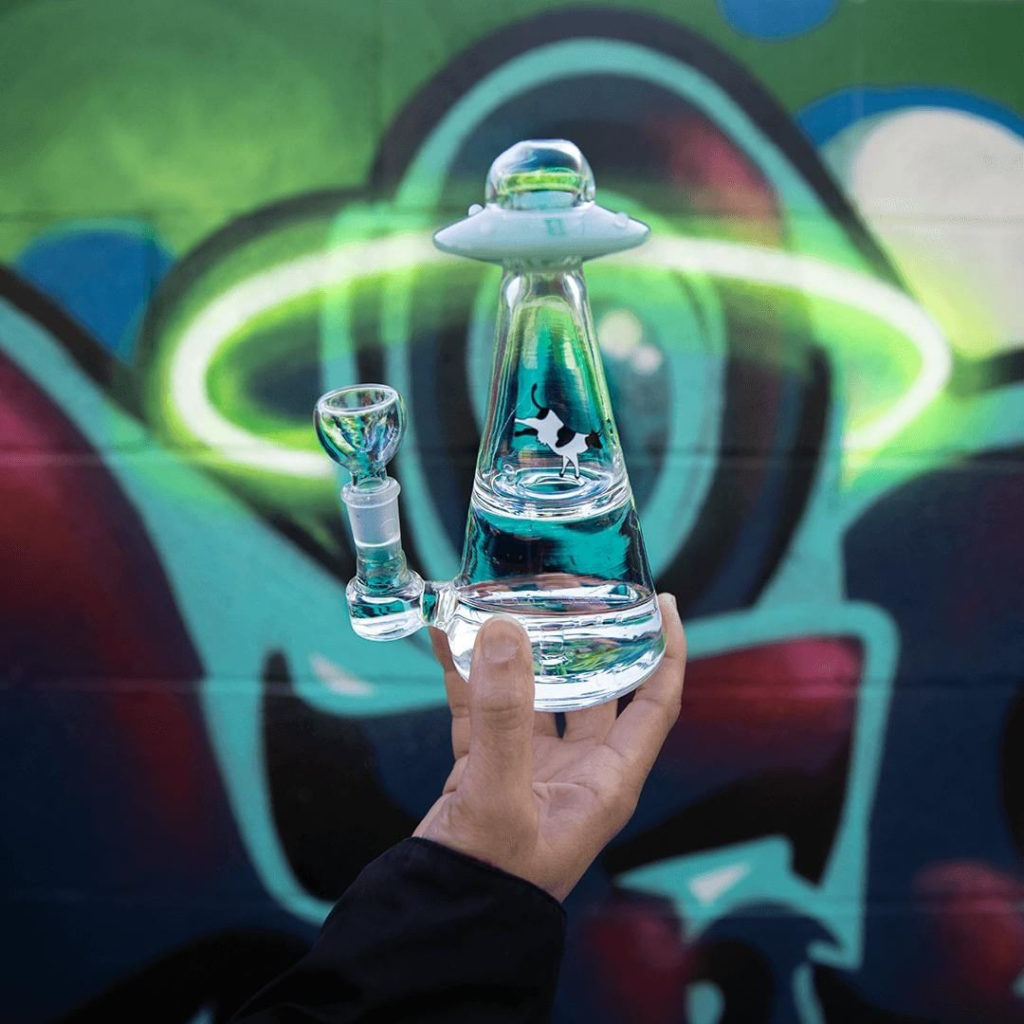 We all know that weed-lovers are really into trippy stuff, and is there anything trippier than aliens? Even if you are not very into extra-terrestrial things, you probably have some kind of an idea in your mind about aliens flying in those weird plate-looking space-ships.
Well, that's exactly what we have in mind. Bongs are a really fun way of consuming cannabis for relaxation purposes, but most of them come in very dull shapes and have designs that are not exciting at all, so why not make things a bit more unique and get that UFO bong for your buddy, or yourself.
3. New stash in town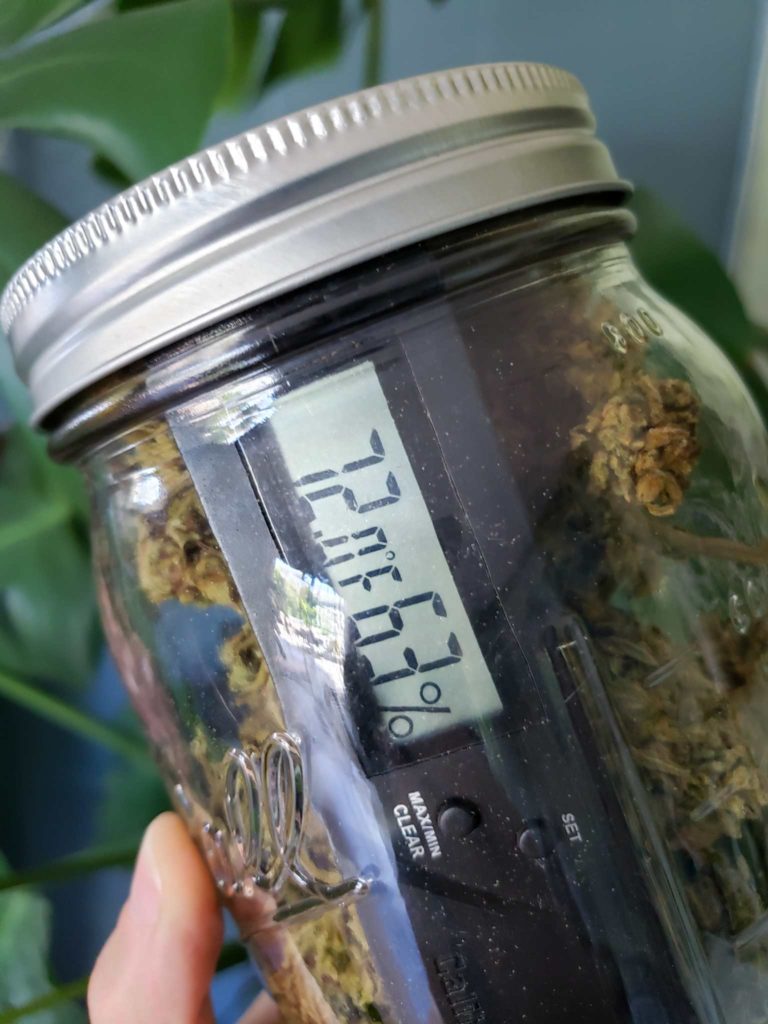 Why keep your herbs in a ziplock, when you can take things to the next level by getting yourself a stash jar. Nope, not that type of a stash jar, we're talking about a brand-new one that has a built-in thermometer and hydrometer in it, allowing you to carefully monitor the conditions of your cannabis that's stored inside. They come in many different shapes, sizes, and colors, so we cannot tell you which one to choose because that is highly subjective, but they are truly an amazing idea and a top-selling product at the moment. Even if you don't need the functionalities it provides, it's just a fancy way that will allow you to brag to your other weed-loving friends. They are not expensive at all, so why not?
4. Canna-clothes
Just as we mentioned above, sometimes you just want to let others know that you are a herb lover, but without telling each one of them separately. One of the best ways to do this is to wear a shirt that expresses your love for cannabis, and since there are so many designs on the market these days, it is a bit difficult to choose the "right one".
As always, we are here to help you with your choice, so feel free to take our recommendation and visit www.highlyfeusa.com for some top-shelf merch that you can purchase as a gift, or for yourself.
When you are shopping for clothes of this type, you can find a lot of choices because the creativity amongst cannabis users is always on the highest possible level. Everything that's even slightly "trippy" can be used as an idea for a great-looking shirt or a sweater, so you will never run out of choices, and even if you do, you can always make your custom-made merchandise.
5. The magical butter machine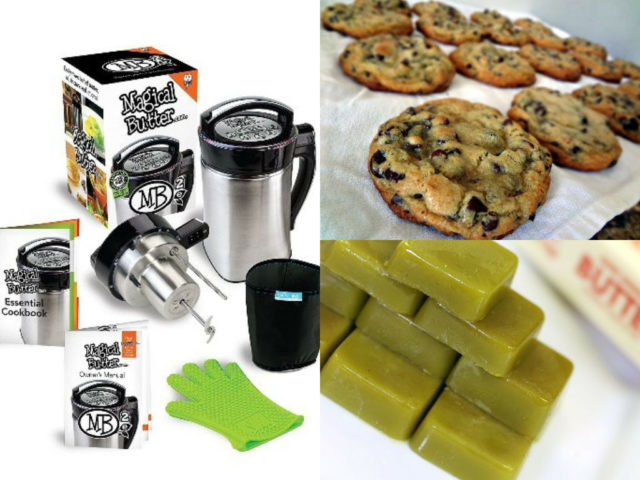 Some cannabis lovers want to take things to the next level, so they don't only consume the herb in the form of a cigarette, but they also want to cook with butter that's based on marijuana.
We are not sure how familiar you are with the process of making cana-butter, but it is not as easy as you might think. The entire procedure takes about four to five hours, from start to finish, and it is one of the more complicated things that you can do when cooking.
Luckily, technology is here to help us once again, so if you know a person that likes cooking with infused butter, you can gift them the Magical Butter product, which allows them to automate the entire process, saving them a lot of valuable time.
The device works by automatically heating all of the ingredients and creating the perfect condition for them to fuse into butter. They are pretty affordable, and they do not take a lot of space, so we consider these to be a great choice for a gift if you have a cannabis lover that you care about.
Conclusion
Marijuana is a wonderful plant, and some use it for relaxation purposes, while others want to reap all the healing benefits of it by consuming CBD products. There is an entire sub-culture based on cannabis, and it is especially popular among teenagers, mostly in countries where smoking is legal.
If you have a friend who loves cannabis, and you know they like telling others about it, why not get them a piece of merchandise which shows the support for their culture and lifestyle. There are numerous gadgets and devices on the market that can make the life of a cannabis user much easier, so they are a great option as well if you are looking for a gift.