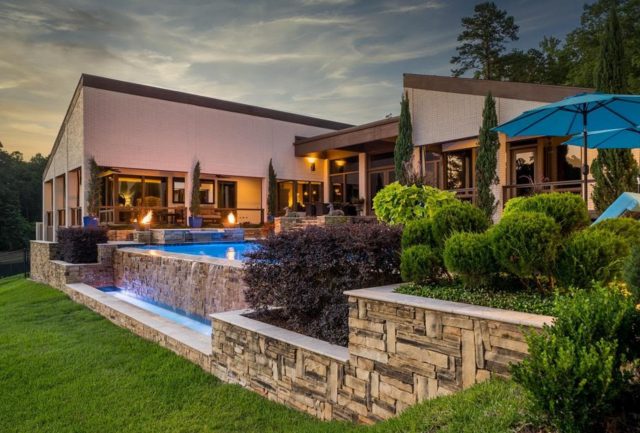 With a wide variety of budget hotels, it's not always easy to pick one! The thing is, finding a hotel or a quality service is a lot like a gamble traveling with your family or solo is a different game when it comes to choosing a hotel. Whatever you choose, it's the experience that matters!
A couple of things should be considered, though, to make your stay as smooth as possible, regardless of where you go. For example, the type of accommodation, as well as the location of it, will be primarily determined by the purpose of your visit. Tyler is a place where a lot of young people choose to go to university, studying anything from communication to chemistry. Therefore, if you're business involves enrolling in the university or touring the campus, best to choose something nearby. Secondly, not all accommodation units are ok with pets, if this is your companion, then choose a pet-friendly hotel. Traveling with a family requires a lot of fun activities, so choose based on that.
The most important criteria, however, is the overall feeling you have in the hotel. If you feel welcome, valued at a hotel with a great staff, that significantly reduces stress or other uncomfortable situations. So, while traveling to Tyler, I found a great deal on OYO hotels.
1) OYO Hotel Tyler Lindale
One of the modern hotels in Tyler with cozy rooms, and is located at the intersection between Mineola Highway and Loop 323. It is between Atwoods and the Dairy Queen on Loop 323. It is close to Armory Flea Market, Northside Park, Gassaway Park, Caldwell Zoo, and Woldert Park.
The hotel has two large outdoor pools, a beautiful garden, a well-equipped gym, and a spacious dining area with a modern conference room on the premises. The rooms are big, airy, have bright feature walls, and contemporarily furnished. The lobby is aesthetic as well, and a great place to greet visitors.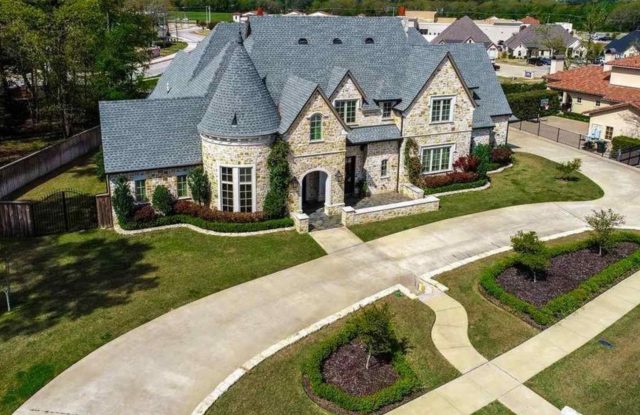 2) OYO Hotel Tyler
Is a beautiful and spacious budget hotel in Mineola. It is located in Tyler, Texas with some of the famous tourist attractions nearby the property include Gassaway Park, Zion Temple Tyler, Tyland Baptist Church, United Missionary Baptist Church.
The property features modern rooms, and the reception is charming with a seating area as well. The rooms are classy and well-designed, painted in neutral shades, wooden flooring, and appealing furniture. Some of the eateries near the property include Jumbo Seafood, Hickory Fare Bar-B-Que, Big Mama's Soul Food, Garibaldi, and Vietnamese Pho Restaurant.
You won't make a mistake by choosing either of the two, since they offer great service for a great price. For those on a budget that want to experience a city of roses, or those in need of good quality sleep for a day or two while in transit, it's a great place to stay. It's also highly acceptable for future students.
As for those planning an extended stay in Tyler, here are a couple of suggestions:
3) Candlewood suites
Perfect accommodation for those who need to take care of business in the city, and therefore might need a place for a month (more or less). It's important to point out that the suites give you an option to bring your pet along. The only thing needed is to emphasize you're traveling with a companion, during booking.
As the name itself say, they don't offer standard rooms only suites. Depending on your circumstances, you can choose a studio, one-bedroom, or two-bedroom studio. All units come with a fully equipped kitchen, so all you need is to show up. In case you need some additional kitchen appliances (blender or a crockpot), they're also available to all guests. Internet is accessible in all the rooms, free of charge. Laundry self-service is also free of charge. Housekeeping is provided. It has a gym, a pool, and a place for organizing a grill with your colleagues. It will surely feel like a second home.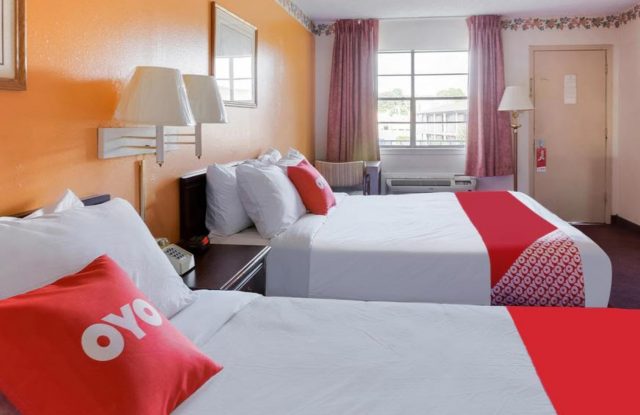 4) Residence Inn
For a slightly more luxurious option, one of the members of the Marriot family is an excellent choice for an extended stay. The location is perfect being close to all the important amenities, such as a university, hospital, and so on. So regardless of the purpose of your stay, you'll be satisfied. After all, the Marriot family is something that guarantees a quality service.
The residence is also pet friendly, which most of the extended stay travelers appreciate.
It offers two types of rooms, a studio, and a one-bedroom suite. All are equipped with anything you may need during your stay, from cribs for families with babies to an office corner, where you can deal with the work. The kitchen is also fully equipped, with the dining area in the suites. It has a BBQ area, with the service, and a delivery possibility from the local restaurants, as well as a lounge bar. Fully equipped gym and a swimming pool.
So far, we covered families, future students, those in need of an extended stay (business people), but we have neglected the couples in need of a fun night out. Here's something they might find interesting.
5) Studio 6-Tyler
Located just a couple of kilometers from the center, it comes at a great price. Many couples who stayed, gave excellent feedback. All the rooms are equipped with a kitchen, tv, free internet access, laundry service is at your disposal as well. A pool and a hot tub will be a great way to sober up from the last night's party.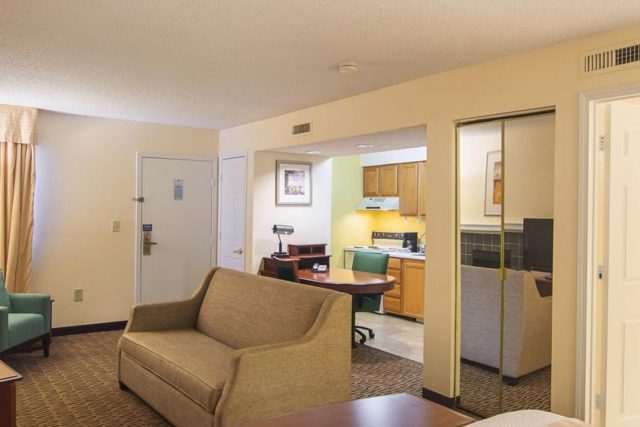 6) Magnuson Grand Hotel and Conference Center Tyler
Also, quite close to the city center, this is a big hotel offering a high-quality restaurant you'll surely enjoy. You get to enjoy a free continental breakfast each morning. Rooms are very spacious and have free Wi-Fi access. In case you need a refrigerator and a microwave, they're available upon request. A gym is available for training, and a swimming pool.
Like in every city, you can also search for private accommodation and rent a whole house for a couple of days. Whatever you choose, you'll enjoy everything Tyler has to offer.