 Police say a high school basketball player who's regarded as one of the country's top recruits has been arrested in his native Baltimore on... CBS Atlanta has reported that Chris "Mac Daddy" Kelly (L) from the group Kriss Kross was fond dead in his Atlanta home. Kris Kross was... Daniel Tosh wears Beats by Dre Studio Wireless to stop the noise. Watch him silence haters in the uncensored "Hear What You Choose" director's... Watch Charlamagne gets clowned for bleaching his skin by Angela Yee.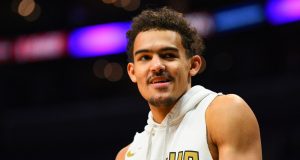 The 2023 NBA Playoffs have been like no other postseason in recent times. One very common theme has of course been injuries - it's a...