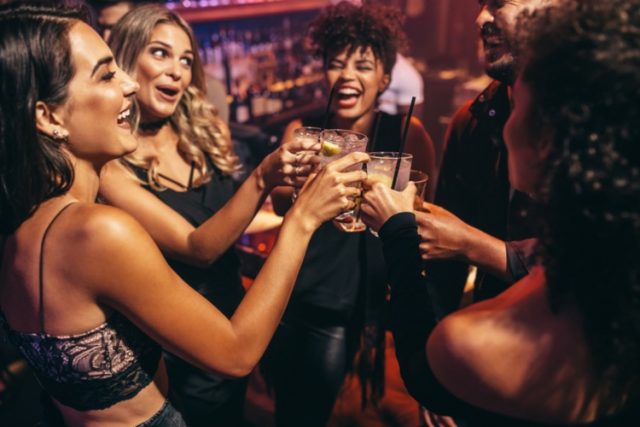 If you want to travel to a city that offers lively nightlife or perhaps even make a move to a place where you'll have plenty of options for going out after dark, be sure to put these options on your must-consider list.
Chicago, Illinois
The Windy City offers just about everything for everyone when it comes to fun nightlife, with a thriving theatre and comedy scene according to Comedy Carnival, as well as endless bars and nightclubs. It's home to what was recently named the very best American cocktail bar in the country at the 12th annual Spirited Awards. Lost Lake is a Logan Square tiki tavern noted as a neighborhood bar providing "inclusive hospitality for an entire community" – and it's a lot of fun with its tropical atmosphere and exotic drinks.
Also in Logan Square is the popular Slippery Slope, one of the top spots for dancing, and there's a long list of great music venues too, like Rosa's Lounge for live blues, the Old Town School of Folk Music, which hosts multiple genres, including cutting-edge artists.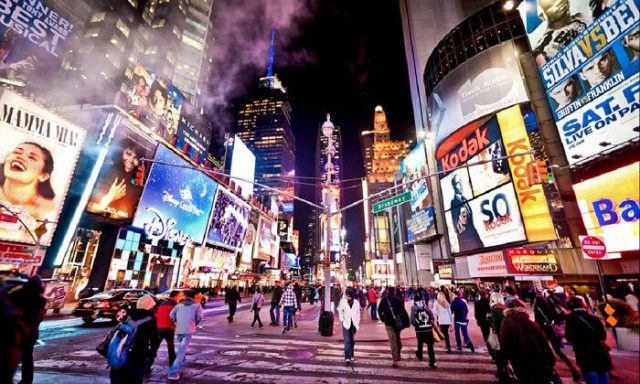 New York City, New York
The Big Apple is famous as the "city that never sleeps." There are plenty of hidden late-night eateries, hopping nightclubs and bars that come to life in the wee hours of the morning. At last count there were more than 2,500 nightclubs and bars with more opening every month, not to mention the Broadway shows and wealth of other entertainment options.
Atlanta
According to redfin.com those who are checking out the homes in Atlanta with plans to buy should know that this southern city is one of the best when it comes to live music. If catching a great live show is something you hope to do frequently, you'll find endless options here with nearly every genre represented. The Philips Arena plays host to big-name artists, while the Apache Cafe offers an intimate atmosphere for R&B, jazz, reggae and hip-hop. Opened in 1929, the Fox Theatre is one of Atlanta's most popular venues, hosting over 250 shows each year.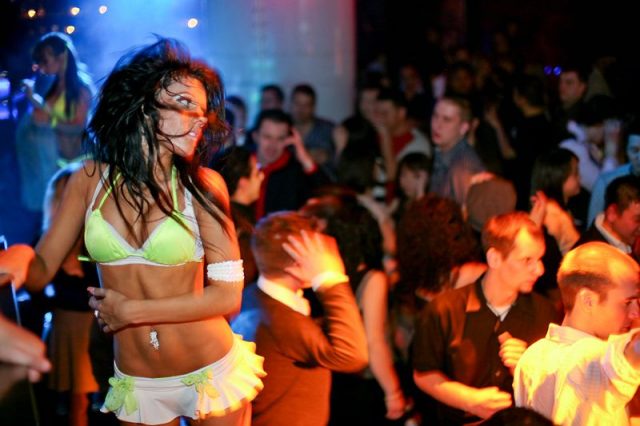 Las Vegas, Nevada
Las Vegas offers some of the country's wildest nightlife, with everything from crazy rooftop and pool parties to burlesque shows, along with cozy, romantic piano bars. There's plenty of live music to be found at venues big and small, from the Brooklyn Bowl, one of the biggest in the nation to the House of Blues and The Pearl, known for its top-quality sound and eclectic bookings that make it a true gem in the desert.
Nashville, Tennessee
With a nickname like "Music City," you know Nashville is going to be good and it offers a whole lot more than country. Nearly every genre can be enjoyed here, including rock, R&B and blues. All you have to do is take a walk down Music Row and you'll probably find what you're looking for.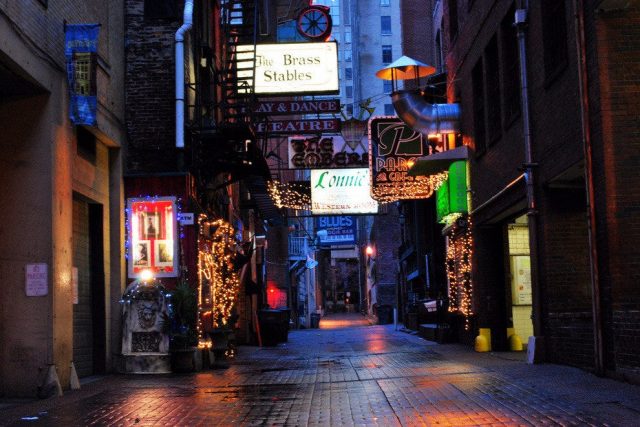 Los Angeles, California
The nightlife in L.A. attracts visitors from across the globe to experience its comedy clubs, theaters, music venues, nightclubs, elegant cocktail bars and dives. You might want to start out at the Bar Marmont. Located at the Chateau Marmont, it's a famous L.A. hangout among the stars, the perfect spot for people-watching and cocktails with plenty of musicians and actors popping in. Of course, Sunset Strip is one of the city's most famous stretches of road, home to places like the legendary House of Blues and the historic Whisky A Go-Go, where bands such as The Doors got their start.