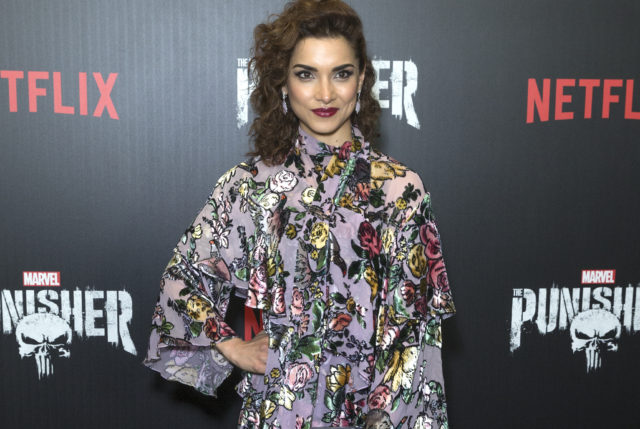 Amber Rose Revah is an English actress who gained popularity after appearing in House of Saddam, a BBC/HBO series from 2008.
Bio
Amber Rose Revah was born in London, England on June 24, 1986. Her father Benjamin Z. Revah is Kenyan-Asian Indian, and her mother Riane Hewitt is Polish Jewish. Amber has a sister who is currently employed at great Ormond Street Hospital, which is located in London, and her brother is a ski instructor in Switzerland. Amber got into Brunel University after she finished high school. At Brunel, she studied Contemporary Performance and afterward she got into Royal Academy of Dramatic Art, also known as RADA.
Career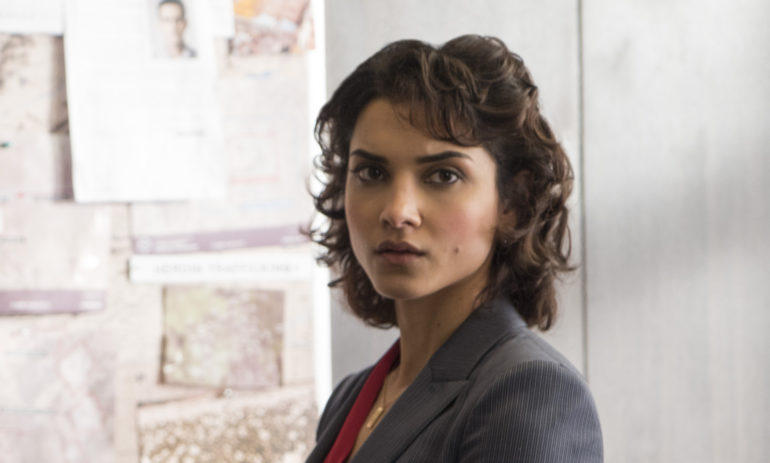 I Can't Think Straight was the beginning of Amber's acting career. She was just 17 years old when she got the role of Yasmin in this romantic drama movie. With the immediate success of the movie, came Amber Rose's immediate success, and she went on to have some impressive roles on her resume. In 2009 Amber Rose got the role of Sidonia in the movie Agora, and afterward, she landed the part of Nichole in a 2010 movie From Paris With Love. In that film, she starred alongside John Travolta, KasiaSmutniak and Jonathan Rhys Meyers.
More of the significant roles that this talented actress has are Mary Magdalene in the TV show The Bible from 2011 and Vidya Khan, a young Pakistani girl in What Remains. Her co-stars were David Threlfall and Russel Tovey. She played Mary Magdalene again in Son of God, a movie from 2014 and Women of the Bible, which was a television movie.
As of 2010, Amber Rose Revah was more interested in playing on television, like in Indian Summers which aired from 2015 to 2016, than in Emerald City, a TV fantasy show in which she portrayed Miranda. She later appeared in Punisher, but after the show ran for two seasons, it got canceled in 2019. In an interview with Wonderland magazine, Amber Rose shared what drew her to the Punisher series, and her character, Dinah. "Oh, everything. With the slow emergence of more non-white roles and lead characters, I think that this is really revolutionary.
She's American through and through, she's second-generation Iranian, but she is from an immigrant background. With me, a lot of my questions in life are about identity, where my background is from, and how people perceive me, and that completely resonates with the character. For any actress, I think it's the ideal role. I was lucky enough to be given the opportunity to read for it, and I worked really hard and got the role."
The actress continued, "The whole six months was a big journey. Everything about it attracted me. It's for Marvel, which is obviously an incredible company that produces brilliant stuff. Netflix again, is an amazing company. And she's just this strong, badass character. She knows how to use a gun; she knows how to drive fast; she knows how to kick ass. It was something very different from what I'd done before, so that was a real challenge, but also good fun. And obviously filming in New York…"
Her most prominent role so far was when she played Hala Hussein, Saddam Hussein's daughter in BBC/HBO series House of Saddam. She got the part in 2008, and that got her the fame, and her career moved forward in big pace from that moment on.
Personal life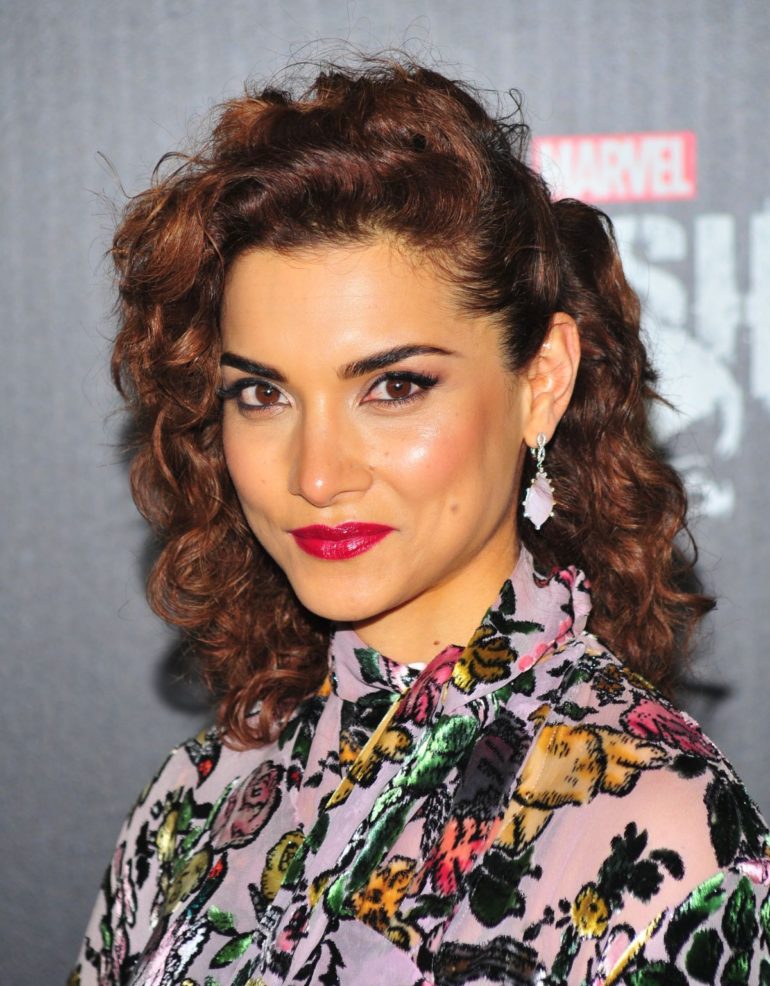 Amber Rose Revah hasn't talked much about her personal life, and she wants to keep it as private as possible. What is known about this talented actress is that she dated Neet Mohan, whom she met on the set of the movie Everywhere and Nowhere. In the movie, the couple played as brothers and sisters. In 2014, they got engaged. The actress has Instagram and a Twitter account, @AmberRoseRevah, and she has a lot of fans and followers. There you can find some of her personal life, as she is more frequently posting on social media.
Amber Rose Revah Net Worth 2023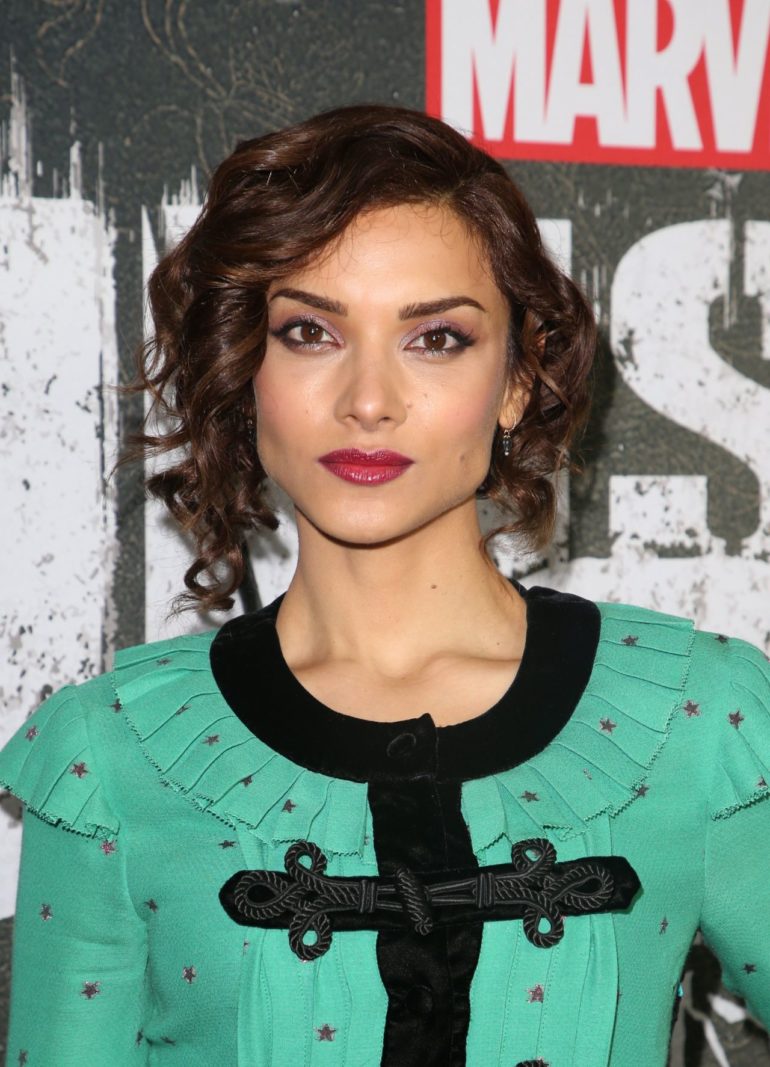 Amber Rose Revah is 5 feet 5 inches tall, and she weighs 53 kg. Her body dimensions are 36-23-34, and her current net worth in 2023 is around $1 million, as she appeared in over twenty movies and TV shows so far in her career.