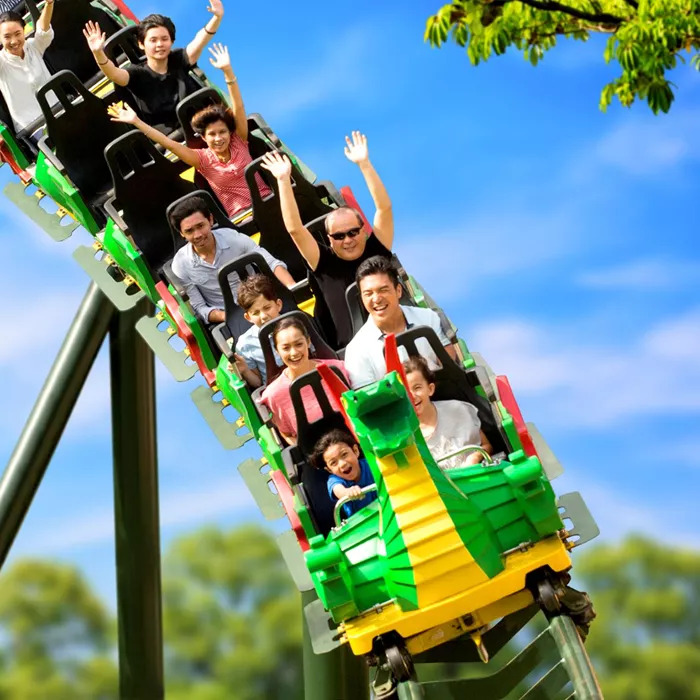 Many exciting activities await you outside the gates of Legoland Malaysia. For thrill seekers, nearby theme parks offer plenty of exhilarating experiences. Here you can indulge in zip lining, rock climbing and other thrill rides. You can also experience thrilling slides at the nearby water park.
If you're after a more tranquil experience, the natural beauty around you offers plenty of opportunity to relax and explore. Don't forget the food! Take a break from the excitement and enjoy local delicacies around Legoland Malaysia.
The area surrounding Legoland Malaysia is a treasure trove of experiences waiting to be discovered. Let us introduce you to the colorful activities and attractions near Legoland!
1. Horizon Hills Golf & Country Club
Horizon Hills Golf & Country Club, located in the heart of Nusajaya, is a truly hidden gem among Johor golf courses. This magnificent golf resort features an 18-hole world championship course designed by a well-known Australian golf course architect. It has hosted numerous notable golf tournaments over the years. Furthermore, this golf course is closer than 5 kilometers from Legoland Malaysia!
The Horizon Hills Golf Course is distinguished by a significant number of strategically positioned bunkers. Additionally, the installation of man-made waterfalls and ponds adds a touch of tranquility. It provides an enjoyable experience for golfers of all levels.
Horizon Hills offers a variety of facilities in addition to golf to improve your holiday experience. Enjoy delectable dining selections while being active at the Sports and Fitness Club. Horizon Hills Golf and Country Club is the best destination for a well-rounded vacation near Legoland Malaysia!
2. AEON Bukit Indah TGV Cinema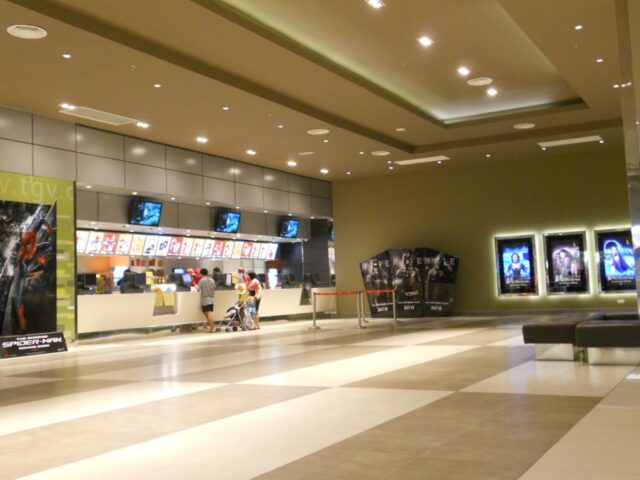 AEON Bukit Indah is the sole Beanieplex in Johor Bahru. By substituting regular chairs with luxurious bean bags, this novel cinema layout elevates the moviegoing experience to a whole new level. In addition, this mall is only a 20-minute drive from Legoland Malaysia, which is convenient and fast.
Settle into the warm embrace of these bean bags and prepare to be immersed in an memorable movie experience. Feel your stress melt away as you sink into the softness, allowing you to truly relax and enjoy the film. The Beanieplex, a deviation from standard movie theater seating, provides a casual, laid-back ambience that promotes movie enjoyment.
Importantly, if you want to have the entire bean bag seat to yourself, you need to purchase two tickets. While it may cost a little more, having lots of space and ultimate comfort is well worth it. Allow yourself and your companions to enjoy this comfortable movie-going experience. Here you can stretch, snuggle and get the most out of your moviegoing experience.
3. Kuda House Equestrian Centre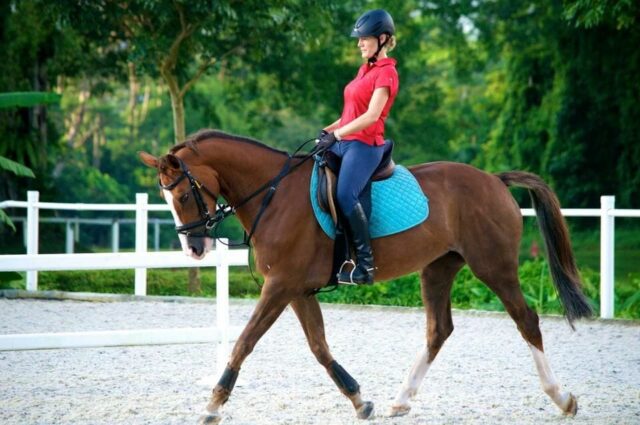 You may be seeking for something more relaxed yet equally fulfilling after an eventful day at Legoland Malaysia. Why not go horseback riding at the Kuda House Equestrian Center! Although you might be tired at first. But this uncommon form of entertainment has many advantages and is ideal for adults and children alike.
You may improve your fitness while enjoying the wonderful outdoors at Kuda House Equestrian Centre. Horseback riding is not just a great form of exercise. It also allows you to get up close and personal with these beautiful animals. You can learn more about equestrianism by riding a horse.
Kuda House will help you whether you are a beginner or a novice wishing to take riding lessons. They even offer courses in stable management and horse education, allowing aficionados to delve deeper into the equestrian realm.
It is worth noting that the closest equestrian academy to Singapore is Kuda House Equestrian Centre. This allows Singapore residents and visitors to enjoy horseback riding without having to travel too far. Kuda House Equestrian Centre is a fantastic post-Legoland Malaysia activity!
4. Forest City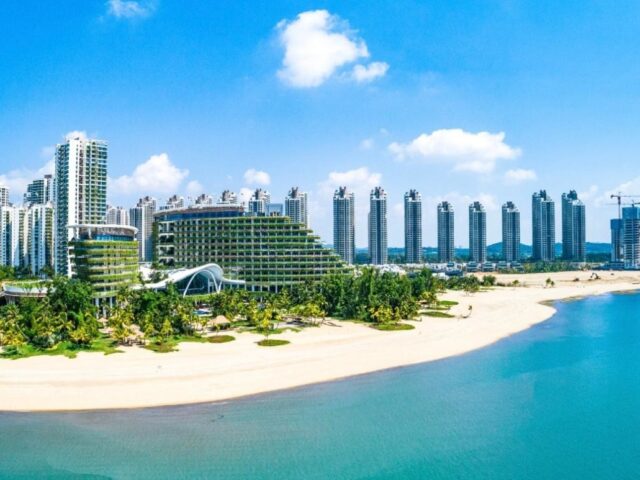 Forest City is a well-known tourist attraction in Johor Bahru, located approximately a 20-minute drive from Legoland Malaysia. Forest City consists of four man-made islands that merge urban architecture with natural beauty.
Forest City's innovative forms of transit are one of its primary distinguishing qualities. All modes of transportation, including parking, will be underground. The goal is to reduce traffic and noise, resulting in a more serene living environment for residents and tourists.
Forest City, designed by renowned Chinese real estate conglomerate Country Garden, will revolutionize urban living in Malaysia and Singapore. The city is well-known for its distinctive blend of natural beauty and cutting-edge architecture. The perfect blend of modern architecture amidst lush vegetation will fascinate you as you explore Forest City.
The tranquil atmosphere helps residents to escape the hustle and bustle of daily life. Forest City is a wonderful development that blends urban living with the beauty of nature. After a long day at Legoland, this is an excellent location to relax.
5. Hello Kitty Town in Puteri Harbour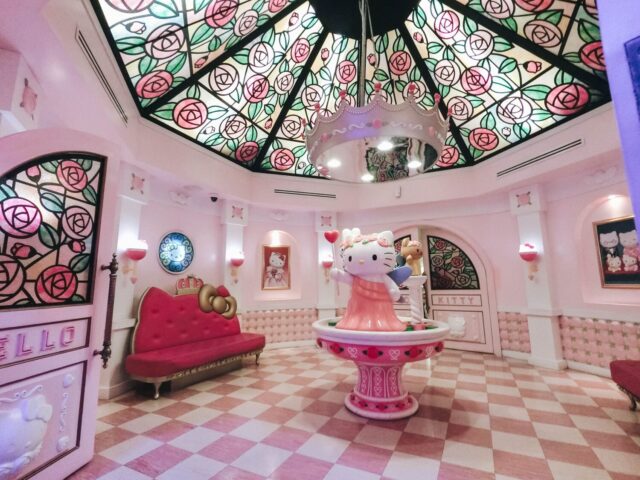 Hello Kitty Town at Puteri Harbor is a must-visit for families looking for more thrills at Legoland Malaysia. This indoor theme park is a Hello Kitty fan's dream. From rides and cafes to live performances and craft events, Hello Kitty is everywhere.
Hello Kitty Town's rides are specifically created for smaller children to provide an easy and pleasurable experience. One of the highlights is the teacup ride, which will captivate your children with its magical experience.
In addition to amusement facilities, Hello Kitty Town also has hands-on activities such as wishful workshops. Families can create their own Hello Kitty-themed keepsakes here. This is an excellent opportunity to participate in creative and interactive activities while generating memorable memories.
Other attractions in Hello Kitty Town include the charming Hello Kitty House and exciting concerts – on the Purrfect Stage. Hello Kitty Town is a haven for both children and adults, with a plethora of attractions and interesting activities. Immerse you and your little one in the beautiful world of Hello Kitty. Spend memorable family time at this charming Puteri Harbor theme park.
Apart from being a must-see for Legoland Malaysia, there are a variety of fascinating activities available nearby. These amazing attractions around Legoland Malaysia can provide the entire family with an memorable experience.
Were you under the impression that the only way to travel to Legoland Malaysia attractions was via bus? SGMYTRIPS provides private transport from Singapore to Legoland Malaysia. You can perfectly avoid crowded buses and customs checkpoints
Why choose SGMYTRIPS's service? Because they are making the journey convenient and customized to your needs. You may travel by private car from Singapore to JB (Johor Bahru) with any location.
You can choose SGMYTRIPS chartered car, say goodbye to the tension and inconvenience of bus travel. Let you spend a relaxing and enjoyable journey.