50 Cent Visits The Katie Couric Show To Talk About Fitness, Dating & More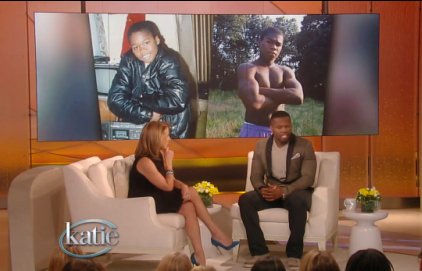 50 Cent was a guest on ABC News journalist Katie Couric's new TV show Katie. 50 broke down the struggles of growing up, selling drugs to make money and how he made the transition to music. 50 also discussed how he didn't like Oprah until he was interviewed by her.
He then went on to speak on how he remains fit, dating Chelsea Handler, where he resides now, love for meditation, 2 upcoming television shows (including 'Power'), what's on his iPod and more.