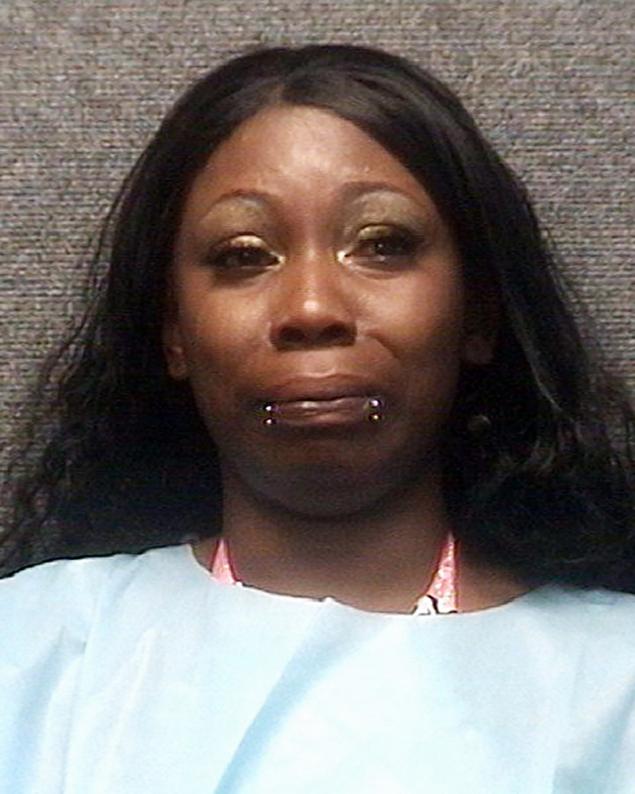 The thong bikini-wearing Tiara Monique Garness, 22, of High Point, N.C., was arrested at 5 a.m. Friday on charges of indecent exposure.
Cops in South Carolina busted a 22-year-old woman for wearing a thong bikini on the beach. Tiara Monique Garness was arrested and charged with indecent exposure because the skimpy swimsuit didn't cover her bu**ocks.
Police claim they twice warned her to cover up and took action when she ignored them. Garness, of High Point, N.C., was arrested at 5 a.m. Friday in Myrtle Beach, S.C.
The city of Myrtle Beach local government website states: "Thong bikini bathing suits and public display of certain body parts are illegal and can result in arrest."
Garness was taken to jail and held on a $469 cash bond. She was joined, at the weekend, by three other women who dared to flash the flesh. Latosha Faye Collins, 27, of Dalton, S.C.; Tenisha Blair, 34, of Shelby, S.C.; and Latoya Michen, 31, of Philadelphia, were detained for the same offense.
The trio was allegedly caught, between Friday morning and Saturday night, exposing their bu**ocks, reports KTRE. Via NY Daily News