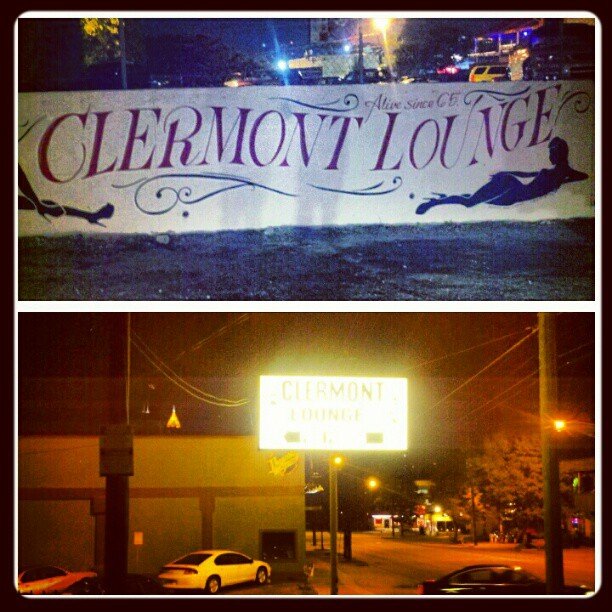 The Clermont; what can I say about the Clermont……. ? To be honest I don't think I know enough words to adequately describe The Clermont.
Considered a Historical landmark. the Clermont is the oldest and longest continually running Strip joint in the city, Some of its
visitors include Marilyn Manson, Ashton Kutcher, and Kid Rock. The place is an Uber unique Gentleman's club in a city where stripping is so common that ladies need a license to actually twerk.
To give you some context: The Clermont opened its doors in 1964. With that being said it should also be noted that some of the initial dancers who began their career with the Clermont STILL work there. Including the seductive Porsha who just recently celebrated her 66 birthday….. The whole experience is unreal. I would definitely take a friend with me to have a good time and a couple laughs. and it's probably one of the cheapest things you can do on a Friday night.
Written By The Magnificent Shazaam
Clermont Lounge
Price: 3 dollars
Dress Code: None
Address: 789 Ponce De Leon Avenue Northeast  Atlanta, GA 30306
(404) 874-4783