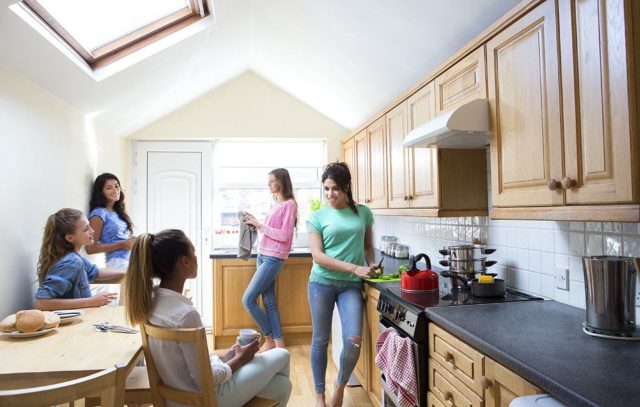 The needs of the individual vary from person to person. The same is the case when choosing accommodation. Some prefer an isolated time to spend in flat or private halls while some extroverts like to spend their time with fellowmates. It is hard to believe but living alone overseas is not as easy as it seems.
At one point in time, everyone looks for accompany to share their thoughts and personal space. There are a few things that a person needs to consider when looking for accommodation and these are highlighted below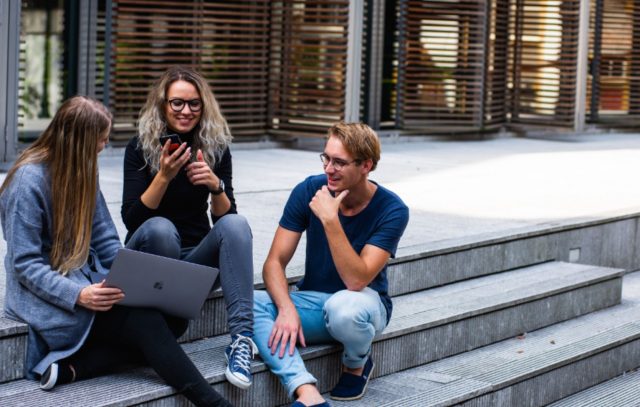 Figure out the budget- If money is a concern, then choose the accommodation wisely. Keep one thing in mind that the price may vary depending on the type of accommodation you choose like a studio and the location. These two things matter a lot while deciding on a budget. If a student prepares his\her mind to live in budget-friendly accommodation, then on-campus accommodation is the best fit for them as the students get the meal included in the fees. Therefore, they can save their penny by choosing the right accommodation within a budget.
Double bed- To make their stay more comfortable, students look for double bed apartments where they can relax and enjoy their weekend. En-suite would be the right choice for the students to make their stay worth considering.
Consider location- Location plays a great role in choosing student accommodation. If you find the accommodation near to the campus, then it would be a short walk for the individual to get to the lectures and the library. Thus, it would be helpful for the students if they are new to the area.

Source: EasyUni

Security- All students want to feel safe and comfortable in student accommodation. Therefore, students have to check the rooms as security comes as a top priority. Once they make their mind to live in that place, then they can sign a contract and live comfortably.
Communal areas- When you join the university, you make friends and most of them belong to your accommodation block. Studying overseas not only restricted to studies but at some point students need relaxation and hence, student accommodation must have communal areas that include- barbeques, on-site cinema, outdoor terrace, games room, etc.
Know the lease terms- If the student is new in the town, then it is his\her responsibility to read out all the terms of the lease carefully. Plus, keep an eye on the small checks because a small mistake can make you relocate the accommodation toanother town. Thus, it is mandatory to follow all the rules before you check in and check out.

Source: Georgia Health Policy Center

Online reviews– The en-suite rooms make the students stay comfortable and relaxed. But, to be sure and more clearly regarding selecting the right accommodation, students can check the online reviews on the website posted by the students. They can relate to their honest experience and make the right choice.
Choose roommates wisely- It is hard to survive in another country without friends. Therefore, choosing the right friends is as important as choosing an accommodation. You can choose the accommodation like shared apartments and private halls of residences with your friends. Friends are survival with whom you can share your secrets and take help in need. They will make your stay comfortable and enjoyable.
Renowned accommodation- Online reviews can tell you the honest experience of the students and the uploaded pictures are the real indications with that you can judge the positive or negative side of accommodation. But, apart from this, make our clear vision and do not indulge yourself in looking for cheap accommodation that does not have furnished rooms because after a lot of hard work you have to spend a single comfortable night on accommodation. Therefore, nothing is better than safety and this could get from the trusted organization.

Source: Somali Breaking News

Thoroughly acknowledge the cancellation policy- Some accommodations have a cancellation policy while some do not. Sometimes an urgency occurs on the side of students that let them cancel their stay in an accommodation. Therefore, students should book accommodation by looking at its cancellation policy.
Sufficient space- When looking for accommodation, one should look at how spacious is the bedroom and lounge for organizing any event. There are a lot of options available for the students when it comes to accommodation like shared en-suite, dual occupancy studio, flats, etc One should choose the one with large space so that they can arrange a small function in the garden area or barbeques and where they can play, hang, study, and roam as per their choice.
Home comforts- Students might feel uncomfortable and confused in another country. It could be because they are homesick and have never face such a situation. But to avail of all the comfort and privacy in their accommodation, the student must look for the double room accommodation with an en-suite bathroom, exclusive dining room, secure bicycle storage, etc. All these facilities can cherish their mood and, sharing accommodation with friends can give a student, the feeling of home comfort.

Source: Youth Incorporated

Friendly staff- If a student prefers to choose accommodation within a campus, then they must make sure that the staff should be friendly and helpful. The student might need their help in the future and therefore the staff should understand their points and respond patiently. They should maintain decorum and respect every student while conversing one to one.
To conclude
All the above factors are important to consider when buying accommodation in another country. After all, you have to spentnearly 2-3 years in that place. Therefore, no one likes to look for accommodation with improper facilities. That's where Amber student comes in. Amber student is an online portal for student accommodation that provides the best student rooms across different countries at budget-friendly rates. If you are also planning to do higher studies abroad then amber student considers all your points and provide you its best services.