Redskins receiver Jabar Gaffney who once starred at the University of Florida (2-time First team All-American), had a rather spectacular twitter meltdown this afternoon.
It seems as if something happened with Gaffney's wife (Terin Gaffney) and former friend/Florida teammate Lito Sheppard.
The tweets started with this shot at Sheppard – "biggest Pu$$y mf'er in the world" – and then went on for a solid 40 minutes. Read from the bottom up.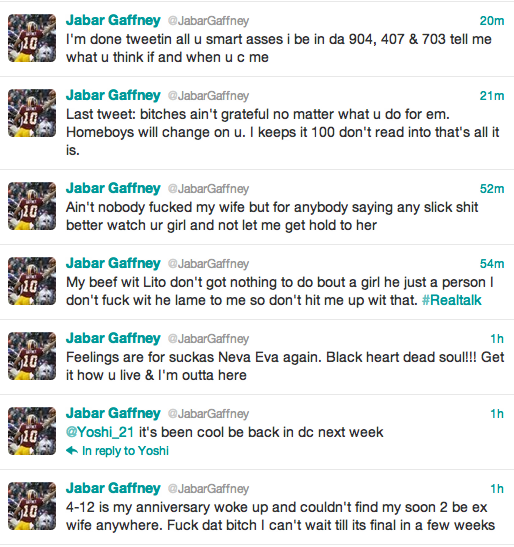 Propz Biglead