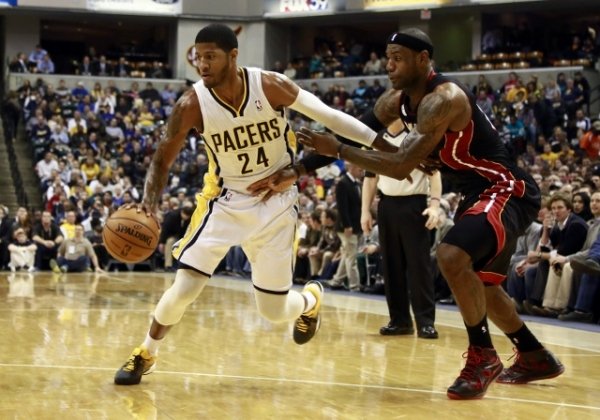 George is dating Callie Rivers, the daughter of Clippers head coach Doc Rivers, but reports have broken that George may have fathered a child with a Miami stripper named "Daniela" and offered her $1 million to abort the baby. Daniela appears to have turned down George's offer, and has instead begun uploading pictures of herself and her pregnant body.
Daniela used to work at Tootsie's in Miami.
George recently signed an $90 million-extension with the Pacers.
Most see George as one of the few players capable of slowing down LeBron James of the Miami Heat, and the combination of Miami's injury struggles with George's ascendance have made the Pacers an equal favorite to capture the 2013-2014 NBA crown. This news is surely an unwanted distraction.
So far this season George is averaging a career-high 22.7 points, while also grabbing 6.4 rebounds and handing out 3.4 assists nightly. Defensively, he is usually tasked with the opponent's top perimeter playmaker, and is registering a shade under two steals a night.