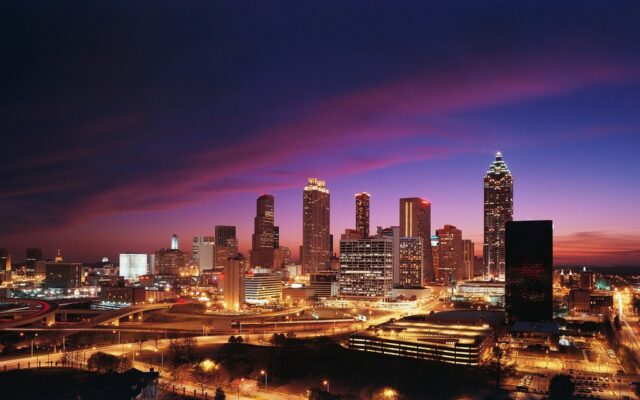 Atlanta's nightlife scene offers everything from casual evenings under the stars at rooftop bars to upscale cocktails in a club handcrafted by master mixologists, singing karaoke, dancing to hot DJ tunes, or catching a live show.
If you've recently moved into one of the houses for rent in Atlanta, GA, or are just planning a visit, you'll find plenty of opportunities for fun after dark as suggested by rentals.com.
The Quirky: Sister Louisa's Church of the Living Room & Ping Pong Emporium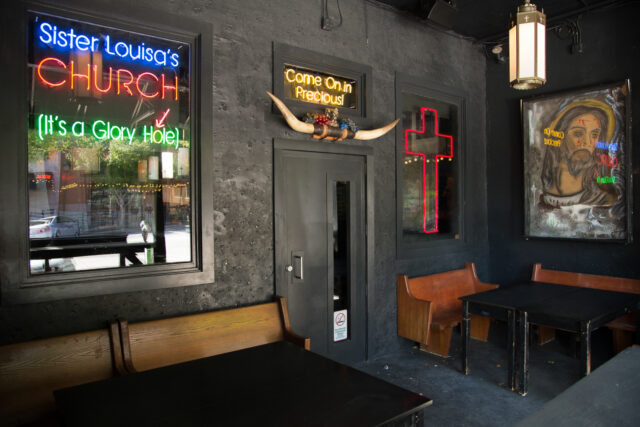 If you're looking for something you're unlikely to find anywhere else, consider this campy spot in Edgewood. Referred to as "Church" by the locals, it's where the drinks are constantly flowing, there are games like Ping Pong and corn hole, karaoke performed in choir robes, and there's even a photo-booth confessional for when you've imbibed a bit too much and need to let go of a little guilt.
Order up the signature drink, Spiritual Sangria, and keep your eye out for celebrities who have been known to drop in when filming in the city. Lady Gaga once made an appearance, and Ben Stiller even rented part of it to celebrate the halfway point in filming the comedy "Neighborhood Watch" with Jonah Hill and Vince Vaughn. Afterward, Stiller told Jimmy Kimmel it was a "hipster 'Deliverance' situation."
The Beer Lovers' Spot: Brick Store Pub
If you like sampling a wide range of unique craft beers, the Brick Store Pub is said to have around 1,000 of them on any given day (or night). There's no blaring music, neon signs, or TVs, just good food and plenty of cold pints.
For Laughs: Laughing Skull Lounge
While it may claim to be the tiniest standup venue in the world, the Laughing Skull Lounge is big on laughs. One of the city's most highly-acclaimed comedy clubs, it's an intimate space tucked into the back of Vortex Restaurant with seating for just 74, yet it features some of the biggest local and national comedians.
Just be aware, there's no heckling or even talking allowed during the show, only laughter. If you do, expect to be ridiculed by the comic and everyone else in the audience.
For Dancing and Laid-Back Elegance: M Bar
While the M Bar has an atmosphere of exclusivity and upscale, it's also more laid-back, so no one feels excluded. It's a fun place for a night of dancing while enjoying breaks on the plush silver velvet bench smoking hookah.
The 'Divey' Underground: MJQ Concourse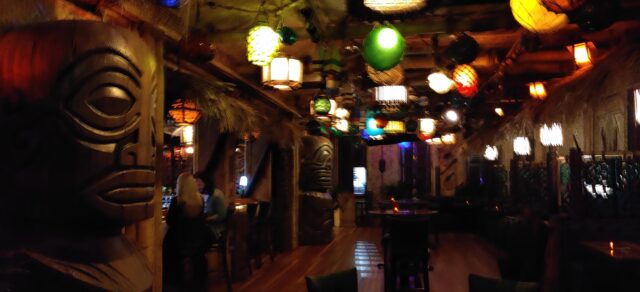 This club is literally underground. A hidden hotspot with no website, those who come usually find out about it from a friend. Passersby would never know that the entrance is to one of Atlanta's most popular dance clubs. It has a gritty, "secret" feel that can be enjoyed seven nights a week, with talented DJs spinning everything from indie and industrial rock to R&B and punk. There are no Top 40 hits here.
A Relaxed Game Night with Friends: Joystick Gamebar
For a relaxed night out with your friends, Joystick Gamebar offers boozy slushies that can be enjoyed alongside grilled cheese sandwiches or tacos. It's filled with old-school video games and pinball machines, along with table lamps and overstuffed recliner chairs, while the bar looks like the set for "Stranger Things."
East Andrews neighbourhood bar
The line of bars and restaurants keep increasing as time passes. With a wide range of burgers and cocktails to get the night going, sushi at czar bar and laugh your heart out at the comedy club. Not only this but also a wide range of other social events also keep taking place at this complex. You could learn salsa on Latin Wednesdays and much more. To learn about Salsa lessons, click here. If one is really looking to kick it with his entourage, East Andrews neighbours bar is the place to go.
Tongue and groove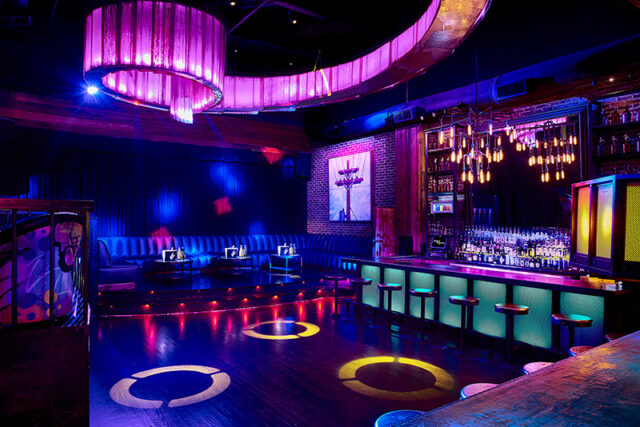 An open dancing floor for more than 20 years. Every Atlanta couple who wanna have a night of good music and groovy moved head over to this place. The place consists of two massive rooms with different music playing in both of them out of which one has a balcony facing the dance floor. Not hard to grab a drink here as it hosts a number of bars inside with various types of social events happening throughout the year at the most 'happening place.'
Tavern at Philips
This place is for the more high-end type of individuals who like their spot to sip be engorged with teeming gorgeous youth and A list celebrities. The restaurant has been enamoured with brick walls, wood usage over a lot of layers and a reflective mirage kind of bar with patio being the main highlight. The place is packed with international cuisines and a wide range of cocktails to choose from for the raging party head in you.
Eddie's attic
If you have an ear for music then Eddie's attic is the go-to destination. From John Mayer to Dave Sutherland a smattering of celebs has strummed a few chords at Eddie's. Not just this but Eddie's welcomes new artists and gives them a chance to perform every other night. The place provides a good flow for conversation and chilled beers to soothe it down the throat. The place also has a deck at the roof for people who want to catch some air.
Opera nightclub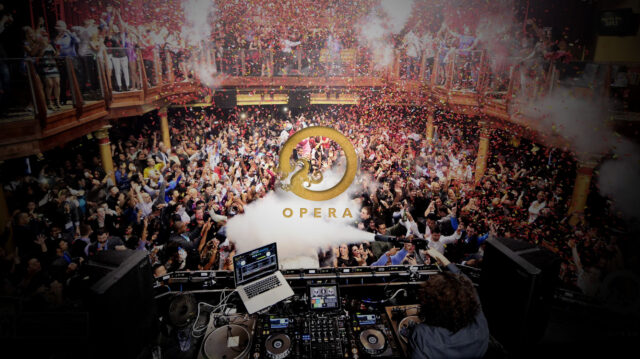 The Opera nightclub is without a doubt elegant of elegant when it comes to the nightlife of Atlanta. With a crowd always trying to squeeze their way into the club. Drink, dance and fun are always on the menu at this nightclub. The ceiling is enclosed with a 100ft dome which catches the eye as an aesthetic point below which the grooviest of dancers get down. The place gets quite expensive at times and one needs to reserve beforehand to avail a table. The place could be considered as the cherry on top of Atlanta's cake also featuring a luxurious pool and a lounge area.
The nightlife of the city differs from place to place depending on the climate and the culture, when it comes to Atlanta. The scene projects an engorging sense of youthful vigour mixed with a blend of the city's classy outlook. These are the best experiences of the Nightlife scene in Atlanta.