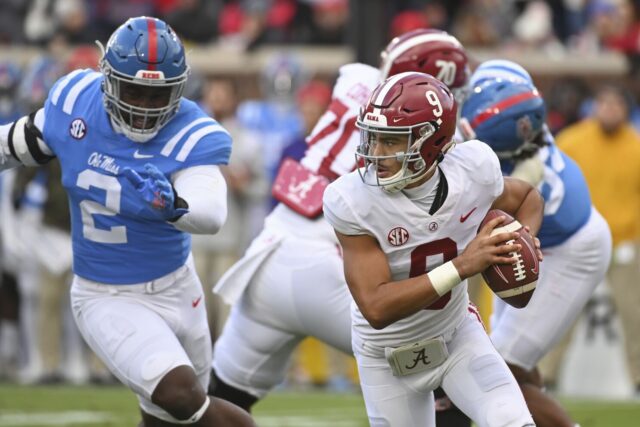 The 104th season of the National Football League (NFL) is fast-approaching. It's now set to start on September 7, 2023, and end on January 7, 2024, with Kansas City Chiefs, defending Super Bowl LVII champion, hosting the NFL Kickoff Game.
But before the Kickoffs, the NFL draft is the most awaited event. This year 2023, the draft has morphed into a 3-day event, from April 27 (Thursday) to April 29 (Saturday). Since the Chiefs are this season's host, the venue could be around Union Station in Kansas City, Missouri.
Let's see who are the top available prospects this NFL draft 2023.
Bryce Young, QB, Alabama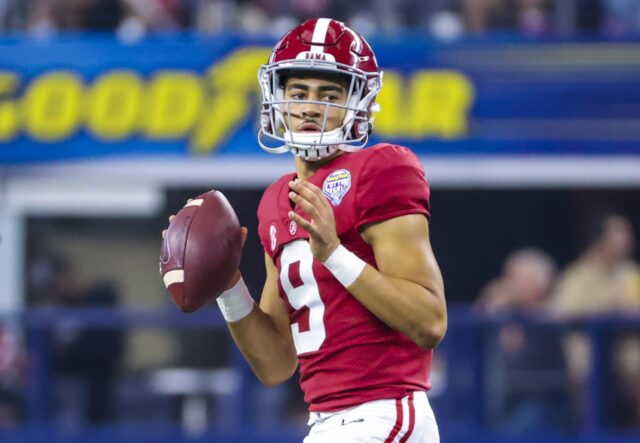 Bryce Christopher Young has been with Alabama Crimson Tide as a quarterback. He holds several awards and titles, including a Heisman Trophy recipient and the Alabama quarterback with the most passing yards in a single game. He was also recently crowned the Sugar Bowl MVP after their victory over Kansas State last year, 2022.
He could be the top player in his class, but he's only 1.78 m tall and weighs 194 lbs. Being on the shorter and lighter side inhibits a quarterback's ability to throw over defenders when they crowd him. That's why no quarterbacks of his frame exist in the NFL.
While his frame brings undeniable durability concerns, he still has the top odds on the NFL draft this season. He's the most consistently brilliant in this class. He proved that he's a sharp processor, which bleeds into his ability as a playmaker. If he gets picked in the top 100, Young will be the first quarterback who weighs less than 200 pounds since White in 2007.
CJ Stroud, QB, Ohio State
Another quarterback to note is Coleridge Bernard Stroud IV, who goes by the name CJ Stroud and plays for Ohio State Buckeyes. Like Young, Stroud holds many Ohio State records. The most noteworthy is the first player to throw for six touchdowns thrice.
Although in a losing cause, Stroud's improved mobility and moxie during their game against Georgia had made his stock climb higher on many analysts' boards. If Young is a sharp processor, Stroud is the most accurate player. These two are many analysts' top two picks in the NFL draft 2023.
Will Anderson Jr., Edge Rusher, Alabama
Still from Alabama Crimson Tide, Will Anderson Jr. was nicknamed "The Terminator" for a reason. He tends to beat his opponents with his deadly hands, upfield speed, agility, and instincts, making him a defensive star for the past two seasons.
His staggering production also speaks for itself. In 2021, he stood out individually with 101 tackles and led the country with 17.5 sacks and 34.5 tackles for loss. In 2022, he gained even more attention after their Sugar Bowl victory against Kansas State.
Overall, in 12 regular-season games last year, he made plays with ten sacks and 17 tackles for loss. He's currently rated as the No. 1 player in the 2023 NFL draft by B/R's scouts and the No. 1 player in the class by ESPN's Mel Kiper Jr.
Tyree Wilson, DE, Texas Tech
During his final year as a Texas Tech Red Raiders player, Tyree Wilson is one of the country's most-impactful players. He's physically dominant, making him look like a man among boys in the field. He carries little to no bad weight, and his size is ideal for an NFL defensive end.
What's more, despite his size, he's shockingly agile. He uses his strength well both as a run defender and pass-rusher. He's also good at gaining leverage advantage at the point of attack of how tall he is.
While he's still growing into his frame and game, Wilson has already combined 27.5 tackles for loss and 14 sacks for the last two seasons. Text Tech has never had a defensive player picked for top players in the NFL draft, but he has a great chance to become the first.
The Rules of the Draft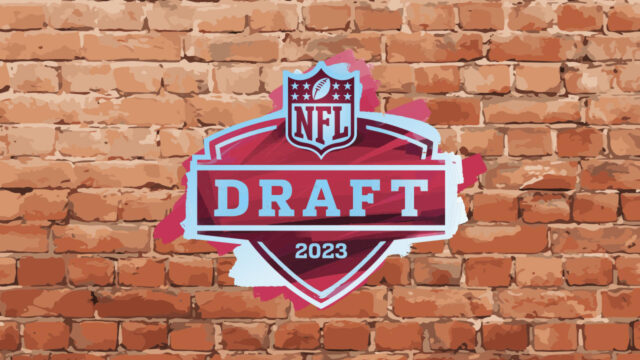 The NFL Draft is typically divided into many rounds. The first round is usually on the first day, which will be on Thursday, April 27, at 6:00 p.m. MST (Mountain Standard Time). Here, teams can take up to 10 minutes for each selection.
The second and third rounds will be on April 28 (Friday) at 5:00 p.m. MST. The time allotted to pick per choice will gradually become shorter in these rounds. They have seven minutes and five minutes per pick, respectively.
The time to pick is still shorter for the fourth, fifth, sixth, and seventh rounds, which be held on April 29 (Saturday) at 10:00 a.m. MST. The fourth to sixth rounds only have five minutes, like the third round. However, the final round has only allotted teams four minutes per pick.
Final Thoughts
The NFL Draft usually has complicated mock draft projections, rankings, and analyses. Despite that, it has been a huge spectacle, allowing coaches, fans, and players to get a glimpse of their favorites and the next potential stars every season.