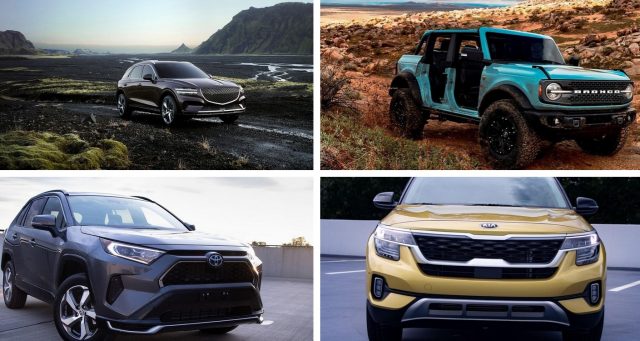 ∗Some of the best new family haulers you need to test-drive∗
There's no stopping the snowball that is the SUV onslaught in the USA, and with so many new utility vehicles in the market, it stands to reason that manufacturers will try to outdo each other. Some offerings, like the new Genesis GV80 read here, are proof that carmakers are upping their game in terms of what they offer to prospective buyers. The benefits of the sport utility segment are not just limited to increased space in the cabin and cargo hold, due to larger body sizes, but many offer true practicality and versatility in terms of performance on, and off, the tarmac. And, with the family-hauling nature of these cars, the vast number of standard and available safety features is a boon, too. Carmakers continue to try and top the charts with what these beasts offer.
It's not just homegrown brands that are pouring their energy into better designs, however, with the Genesis SUVs as only one example in a wide range of contemporary offerings that have recently flooded the market. SUVs from German brands like BMW, Mercedes-Benz and Audi remain popular as luxury choices for their ability to merge comfort and practicality, but what about those with more reasonable price tags? With that in mind, here is a list of excellent SUVs that you simply must test drive if you're shopping for a new family vehicle.
1. Genesis GV80
All-new for 2023, this luxury mid-size cruiser has yet to hit US shores, but has been launched on home turf in South Korea. Embodying the "athletic elegance" design philosophy from Genesis, this is the manufacturer throwing down the gauntlet in the luxury segment and making a very clear stand that it, too, can compete with the likes of the premium marques we are accustomed to seeing in this category. The beautiful exterior comes courtesty of the input of Luc Donckerwolke, Chief Design Officer at Hyundai, who has credits such as the Lamborghini Murcielago and Bentley Flying Spur to his name.
More than just a pretty face, though, the GV80 is equally lovely inside, with space for two or three rows of seating, depending on your needs. The cabin is also jam-packed with the latest technology, including a 14.5-inch split-screen infotainment display and a plethora of active and passive safety systems.
2. Ford Bronco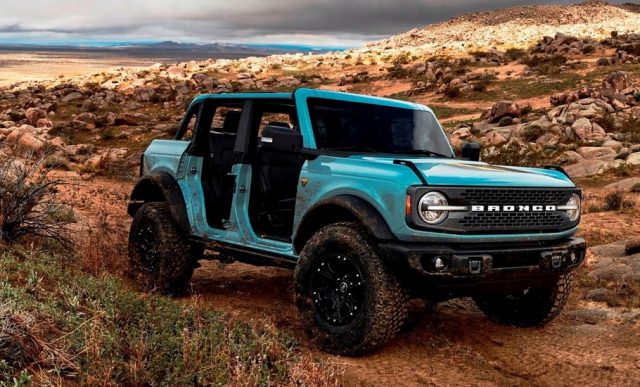 Brought back to life after a 25-year absence, the Bronco can be had in either two-door or four-door bodystyle and doubles as a daily driver and an off-roading adventurer. Built to rival the Jeep Wrangler, the Bronco looks as tough as it is, with an advanced 4×4 system available with dual-range gearing and numerous terrain modes. It has around 8.4 inches of ground clearance, give or take a smidge depending on body type, although if you equip the optional 35" tires, this increases to a height of 11.5/11.6 inches. It can also wade through up to 33.5 inches of water. This is ideal for those who take the road less traveled, much more often than not, and as retro-cool as the exterior is, the interior is comfortable and contemporary, too.
3. Volvo XC40 Recharge
The first ever fully electric vehicle from the Swedes, the XC40 Recharge is based on the gas-fed compact crossover of the same name, but boasts a platform designed for an electric motor and floor-mounted battery pack. While it looks much the same as it's combustion-driven sibling, the Recharge has a unique grille and some special wheel designs to set it apart, too. The carmaker claims there's a total system outpt of 402 horsepower from the electric powertrain, and features standard all-wheel-drive. What sets this SUV apart is not just it's striking good looks, but the ability of the car to manage EPA gas mileage figures of 85/72/79 MPGe while getting to 60 mpg in the mid-four-second range. Add to that a full consignment of safety features, and you've got a winning recipe – not that we'd expect anything less from Volvo.
4. RAV4 Prime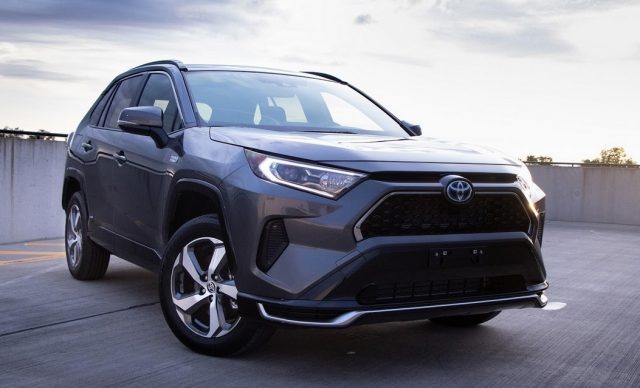 Toyota's RAV4 nameplate has long been the best-selling crossover from the brand, and after the original variant underwent a full redesign in 2018 and the popularity of the hybrid version became clearer, the manufacturer has decided to add a plug-in derivative to the family. It's powertrain setup is efficient, with over 40 miles of pure EV range, making it much quieter from in the cabin, and is still thrillingly quick off the line for the segment, with a 302-horspower kick to get to sixty in 5.7 seconds. It's boldly styled and packed with creature comforts like dual-zone climate control, heated front seats, dynamic radar cruise control, lane trace and lane departure warning, and wireless charging on the top-spec trim. Although it's a pricey option from the lineup with a starting price just under $40k, it is an option that should definitely be on your short list.
5. Kia Seltos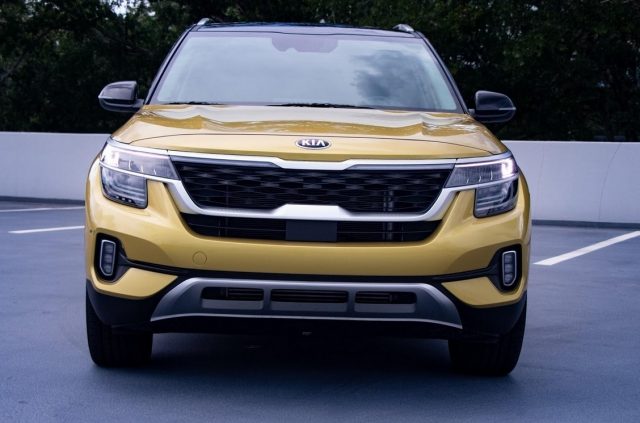 The Korean brand has made waves in the industry for its superb contributions of late, with its most recent range being truly contemporary, efficient, and high quality. The Seltos is brand new for this year and brings an affordable starting price, a top-notch interior, ample space, and a number of safety elements as standard to the party. Although in review, some have found the base engine to be a little dull and the DCT to be somewhat iffy, the Seltos presents a brilliant value-for-money package and remains one of the most highly recommended new sports utility vehicles in the category. For only around $22k, the base model comes fitted with keyless entry, an eight-inch touchscreen with Apple CarPlay and Android Auto, and a six-speaker sound system. Upper trims get heated seats and premium audio, to name but a few.