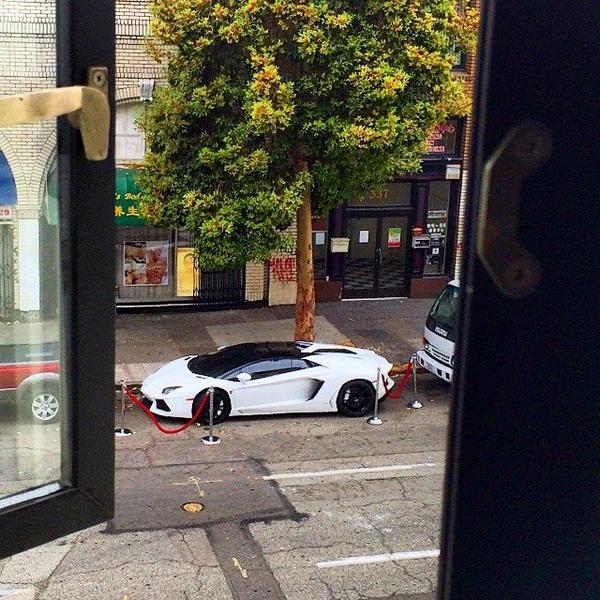 Seattle Seahawks running back Marshawn Lynch is an interesting dude with a wide array of interests. He plays by his own rules — both on the field and off of it. So it's pretty easy to believe this is his Lamborghini surrounded by velvet ropes on a residential Oakland street.
@FieldGulls beastmode's Lambo, complete with velvet ropes. pic.twitter.com/5nZXwY1gKf

— chuck brezina (@chuckbrezina) July 22, 2014
Lynch was reportedly in town to shoot a movie, which is very exciting because, I can't wait to see Lynch's acting skills.
Adding more protection to a vehicle of this caliber is a perfectly logical thing to do. Plus, what's the point of having an expensive sports car if you can't tote around heavy metal poles in the back?
[Via SB Nation]